Johnny Depp's Followers Have Skyrocketed After Amber Heard Trial Verdict
The number of people following Johnny Depp on Instagram has significantly increased since his high-profile trial against ex-wife Amber Heard.
According to statistics from Social Blade, which tracks these numbers, the Pirates of the Caribbean actor, 59, saw an increase of 7,368,643 followers in June 2022. For comparison, Depp gained just 219,519 followers in the same month last year. Heard's social media analytics are not listed on the site.
"Instagram Stats can only be added and tracked if you have a business account attached to a Facebook page," Social Blade's support team told Newsweek regarding Heard's stats. "You'll also need 100 followers minimum on this account before we can track it."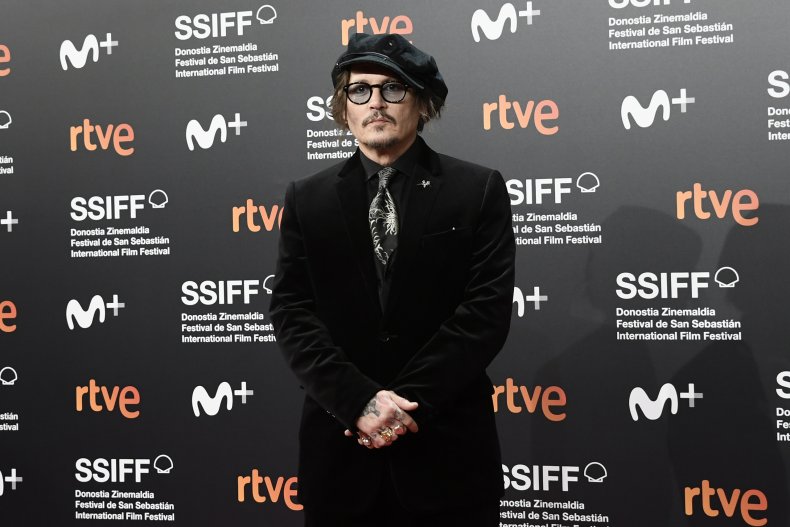 In June, a jury ruled that Heard defamed Depp in her 2018 op-ed about coming forward as a survivor of domestic abuse. Depp, who shares kids Lily-Rose and Jack with his ex-partner Vanessa Paradis - sued the actress for $50 million over the piece, though she never mentioned him by name. Heard later filed a countersuit seeking $100 million in damages, claiming her ex-spouse harmed her career and reputation.
Following the jury's ruling, Depp was awarded $15 million in damages. However, Heard, 36, will only have to pay $10.35 million due to a Virginia law that caps punitive damages. The jury also awarded Heard $2 million as a result of her counterclaims.
The Aquaman star addressed the verdict in an Instagram post on June 1. "The disappointment I feel today is beyond words. I'm heartbroken that the mountain of evidence still was not enough to stand up to the disproportionate power, influence and sway of my ex-husband," she said. "I'm even more disappointed with what this verdict means for other women. It's a setback. It sets back the clock to a time when a woman who spoke up and spoke out could be publicly shamed and humiliated. It sets back the idea that violence against women is to be taken seriously."
In the same message, Heard accused Depp's attorneys of succeeding in "getting the jury to overlook the key issue of freedom of speech and ignore evidence that was so conclusive that we won in the U.K."
In 2020, Depp lost a libel suit against The Sun newspaper. The British tabloid published an article that called him a "wife-beater."
International media lawyer Mark Stephens told the BBC it's "very rare" that such similar cases yielded such different results. He believed the reason for that was because the U.K. trial was in front of a judge while the U.S. trial included a jury.
"Amber Heard has comprehensively lost in the court of public opinion, and in front of the jury," he told the network.
Guardian journalist Hadley Freeman, who covered both cases, added that one major difference was the American trial was televised. It turned it into "almost a sports game," she explained to the BBC.
The case took a further turn when the hashtag #justiceforjohnnydepp started trending on TikTok - with more than 19 billion views.
"'Believe women' seems a very long time ago when it comes to Amber Heard," Freeman said.