What Time Will Joker Join 'Smash Ultimate'? Expect the Same Time as Piranha Plant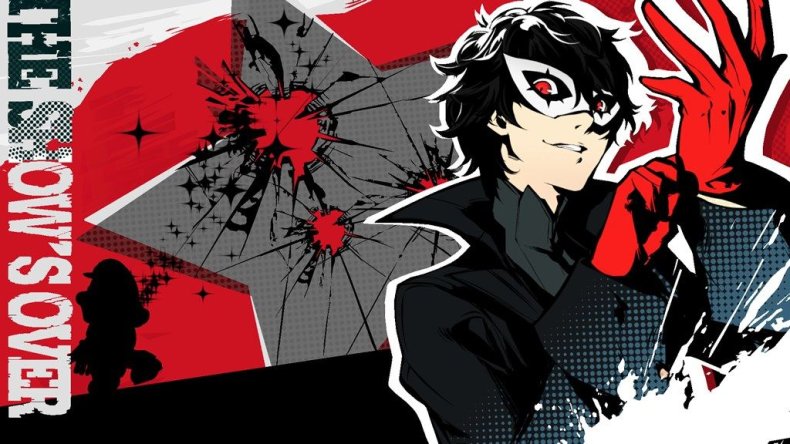 UPDATE: Smash Ultimate version 3.0 is available now as of 9 p.m. EDT.
Original Story
Now that fans of Smash Ultimate know the day Joker will join the roster, now it's a matter of timing.
The surprise release of Joker's gameplay and version 3.0 details confirmed that the character from Persona 5 will be joining Super Smash Bros. Ultimate on April 17. However, an exact timing was never given but from past DLC releases we can infer an approximate time.
If you recall, Piranha Plant and version 2.0 were released on Tuesday, January 29 in a surprise update. They appeared at approximately 8 p.m. EDT and we can infer the same will happen with Joker and version 3.0. Of course, we will update as soon as we learn more or it goes live.
HOW TO DOWNLOAD JOKER IN SUPER SMASH BROS. ULTIMATE
Once the latest update goes live, Joker will be available to purchase and download from the Nintendo eShop.
Players can obtain Joker by purchasing the fighter separately or as a part of the Fighters Pass. Simply go to the Nintendo eShop and search for "Joker" or "fighters pass." There you can sort out the results by Downloadable Content and it should appear first.
Joker alone will cost $5.99 while purchasing the Super Smash Bros. Ultimate Fighters Pass will run players $24.99. The Fighters Pass will include Joker and four more DLC characters - currently unannounced - and a special wig and outfit of Rex from Xenoblade Chronicles 2 for players to dress their Mii Fighters in.
If you're wondering what's the next Smash Ultimate DLC after Joker, it's been long-rumored that Erdrick from Dragon Quest XI will be next and there's been a lot of evidence that backs it up. But now that Joker is finally in Smash Ultimate , the second DLC character will likely be announced in the next Nintendo Direct or at E3 2019.
Super Smash Bros. Ultimate is available now for Nintendo Switch.
Are you excited for Joker to join Super Smash Bros. Ultimate ? What do you think the next DLC fighter will be? Let us know in the comments section below.