Jose Canseco Should Be Hosting Alex Rodriguez's New Reality Show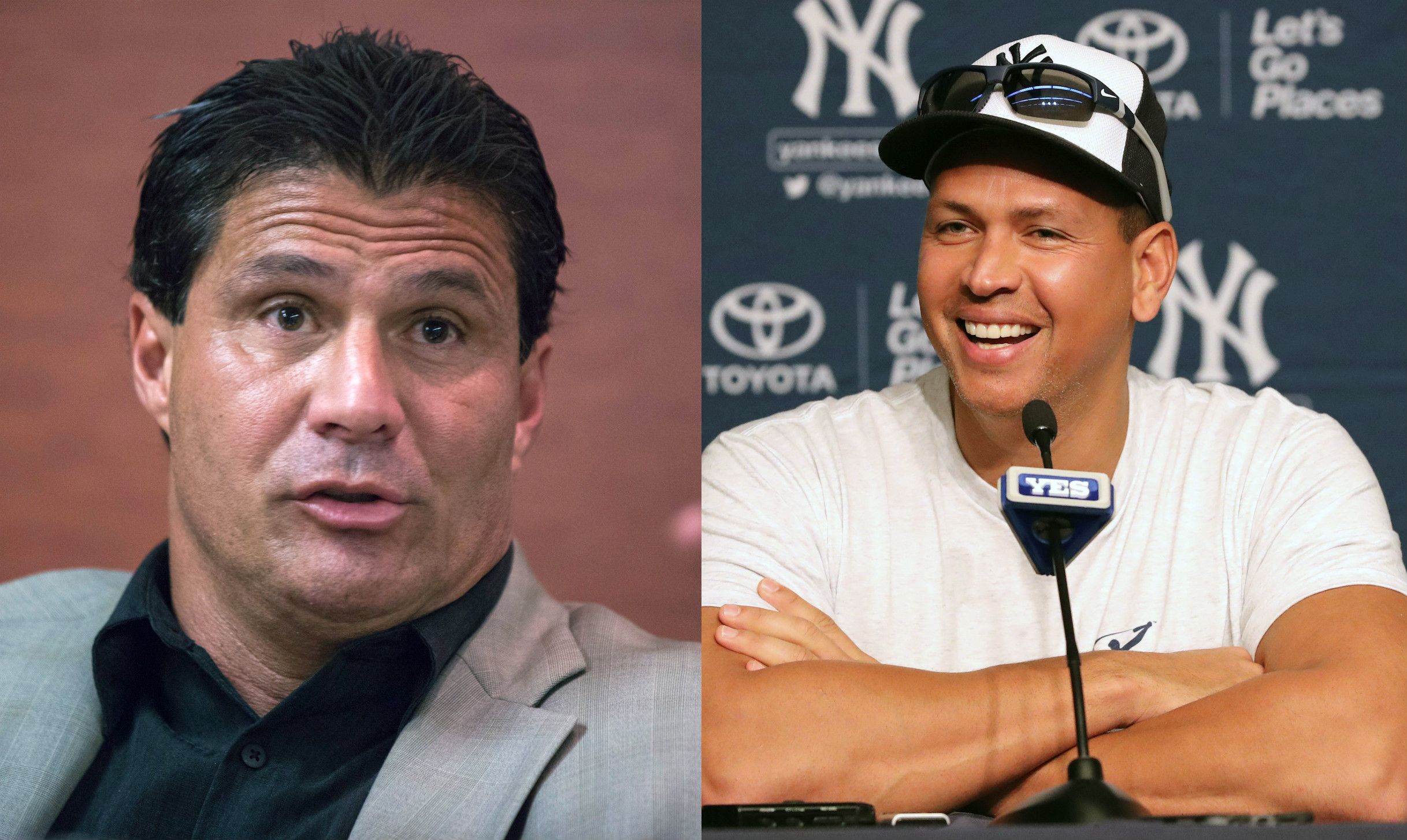 Most baseball fans hate Alex Rodriguez. He's tan. He gels his hair. He got caught on camera mouth-groping popcorn out of Cameron Diaz's hand. The list goes on. More than anything, though, Alex Rodriguez used performance enhancing drugs and then lied about it. And he wore a New York Yankees uniform, maybe the most despised team in the league, and he collected around $25 million annually from the franchise despite a rash of injuries and erratic production.
Related: Trump reportedly considering ex-Mets manager Bobby Valentine as ambassador to Japan
Nevertheless, there is something endearing about Rodriguez. Unlike Barry Bonds or Roger Clemens, he owned up to everything and expressed regret. He got booed nearly every time he stepped to the plate, but he still showed up played (though the multimillion-dollar paychecks probably made the scorn easier to cope with). Some people began to forgive him, and even cheer for him. The hate had gotten so aggressive that it turned late-period A-Rod into a sympathetic figure.
After Rodriguez retired from the Yankees in the middle of the 2017, he parlayed his repaired image into a gig as an analyst for Fox Sports. His natural charisma on camera and ability to break down playoff games were praised. Now, he's being rewarded with a CNBC reality show. Tentatively titled Back in the Game, the show will focus on retired athletes who are experiencing financial difficulties. The network describes the pilot episode as centering on retired athletes "in serious financial distress" working with "money-savvy mentors who can help them get back on their feet."
A-Rod may be good in front of a camera, but as one of the highest-paid athletes of all time, he doesn't know much about financial difficulties. He also isn't really retired. The Yankees owe him $20 million in 2017, the last year of his notorious 10-year, $275 million contract with the club. Because he was released by the team during the 2016 season, he will stay on next year as an adviser. That is, unless he signs to play with another franchise.
We can think of another retired baseball player, who is not only far more entertaining than Rodriguez, but who has recently demonstrated a grasp of finance that might be of use to the government, not to mention a retired athlete who bought too many cars during their prime. His name is Jose Canseco, and it only seems fitting that this attention-starved, Twitter-addicted ex-baseball player should return to the spotlight as we enter the Age of Trump.
Canseco's biggest post-retired financial home run came in the form of his controversial 2005 book, Juiced, which exposed an epidemic of rampant steroid use within Major League Baseball. Since then, the former A's slugger has found interesting ways to stay relevant. He appeared in a season of reality show The Surreal Life. He wrote another book. He was a contestant on Celebrity Apprentice. He tried his hand at boxing. He accidentally blew his middle finger off while cleaning a gun. He made a documentary. He never stops tweeting.
But in the past year, Canseco has become something of a financial guru. In February, he tweeted about how Japan's negative interest rates were blowing his mind and criticized the nation's bond market. In April, he wrote the nation a haiku. A few months later, he displayed an understanding of financial jargon that might lead some to believe that an insider is telling Canseco what to tweet. Considering his background, it's hard to know what to believe.
When a Twitter user asked Canseco what makes him think he understands anything about economics, Canseco responded by tweeting that he has "gone through more money than some small nations."
It doesn't end with Japan. He has also advised investors to "be in gold," and correctly predicted that the precious metal would rally in 2016. Most notably, he foresaw the impact Brexit would have on the English pound.
In December, after news broke that Trump was considering former major league manager Bobby Valentine as ambassador to Japan, Canseco decided to offer his services to the president-elect.
He also offered to donate a bizarre painting of Donald Trump as a Wise Dragon to the White House, following Trump's election. He has been offering to sell the painting since 2013 for everything from $2,000 to $1,000 to "make me an offer."
Neither Trump or the White House responded to either offer.
Though Canseco has somehow developed a preternatural understanding of global finance, he's had his struggles since retiring, including filing for bankruptcy in 2012. Nevertheless, he knows more about post-retirement life than Alex Rodriguez, and probably more about what type of financial mistakes to avoid, since he has seemed to have made all of them. He is entertaining. He is unpredictable. He has wild opinions. If Trump is the president, there's no reason Jose Canseco shouldn't have his on reality show.
Also, let's be honest, we all still kind of hate A-Rod.
Read more from Newsweek.com:
- Tearful Alex Rodriguez announces his retirement as a player
- Why Alex Rodriguez is leaving baseball in mid-August
- Alex Rodriguez says he will retire after the 2017 season