Group Targeting Josh Hawley, Ted Cruz in $1M Billboard Campaign Wants Them to Apologize
The director of a group targeting Republican lawmakers who backed claims of election fraud in a raft of ads has urged them to apologize for how those involved in the violence of January 6 might have interpreted their comments.
The Republican Accountability Project has launched a billboard campaign against GOP politicians who backed former President Donald Trump's push against the election outcome.
Senators Josh Hawley (R-MO) and Ted Cruz (R-TX) have been targets, as has Rep. Marjorie Taylor Greene (R-GA).
Republican figureheads who backed Trump's claims have faced a backlash following the Capitol riot and continued calls to quit their positions.
Bill Kristol, director of The Republican Accountability Project, said such politicians should apologize even if they feel their comments were made in "good faith."
"If you're a decent human being, don't you say, 'You know what, I really want to apologize to the degree that I inadvertently led people to behave in this horrible, damaging, murderous way. I didn't mean it for it to be taken that way, but please I apologize and I'll try to be more careful in the future,'" Kristol said, in an interview on MSNBC.
"That would be the minimum thing a responsible politician and I would say, frankly, a decent person would say.
"And none of them, has a single one even expressed that kind of apology?"
Kristol made his comments after an advert showing Republican lawmakers making comments on election fraud spliced with the violence of January 6, and clips of those involved making similar claims.
"If you can't confront the big lie of election fraud, which did so much damage, then what are you going to confront? And that they're still unwilling to flat out say was a lie," Kristol, who was formerly chief of staff to former vice president Dan Quayle, said.
"And to the degree they participated in spreading it they should say they regret it."
Republican lawmakers widely condemned the events of January 6 and spoken against the violence. Hawley said "violence is never warranted," while Cruz said it was "always unacceptable."
Five people died in the chaos at the Capitol.
While they have faced criticism, several lawmakers who did so have defended moves they took to object to the certification of some states' electoral college votes and question the election's integrity.
Hawley has said he was representing his constituents and has criticized the suggestion he incited violence. Cruz said that calling for an electoral commission over people's concerns over election integrity was "the right thing to do."
While Trump persistently suggested irregularities and fraud had contributed to President Joe Biden's win, there was no evidence of this on such a scale that would have changed the election outcome.
In a statement shared to Newsweek, Rep. Marjorie Taylor Greene branded Kristol a Democrat in response to his comments and said he was "not welcome in the GOP."
"America Last globalists like Bill are clinging to relevance because the People have rejected them," Greene said.
Newsweek has contacted the Republican Accountability Project for further comment as well as the lawmakers mentioned.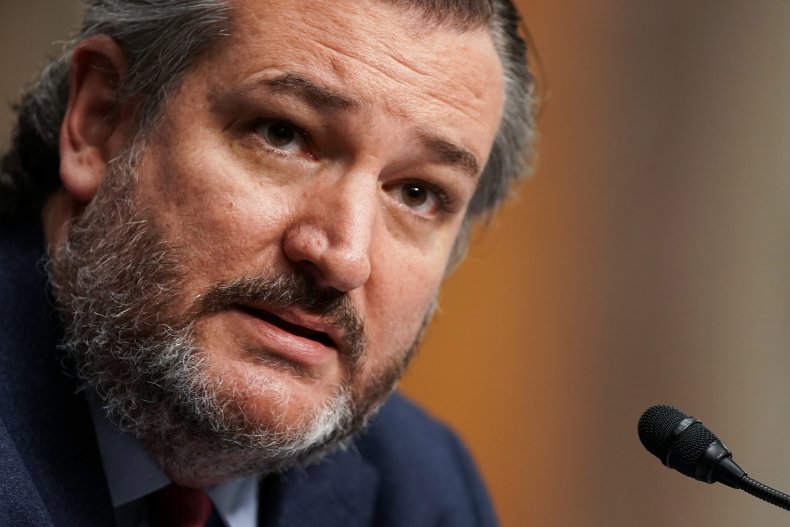 02/01/2020: This page was updated to include comment from Rep. Marjorie Taylor Greene (R-GA).