Former Federal Prosecutor Says Attempt to Correct Trump Ukraine Call Transcript is Proof of 'Cover Up' and 'Consciousness of Guilt'
Former federal prosecutor Joyce Vance tweeted Tuesday night that the White House's release of a revised transcript with key evidence redacted from President Donald Trump's Ukraine call is a "cover up" that "shows consciousness of guilt." She also tore into Republicans that have defended Trump and wrote, "It's impossible for the GOP to defend Trump past this point."
Along with her commentary, the former Obama-nominated U.S. attorney shared a New York Times article, which included Lieutenant Colonel Alexander Vindman's statement that the White House transcript of the call between Trump and Ukraine President Volodymyr Zelensky had been heavily edited, omitting "crucial words and phrases." Vindman also stated that they were omitted despite his attempts to include them. Vance later tweeted a quote from the article that stated that discussions about Presidential Candidate Joe Biden and his son Hunter were left out of the transcript.
Vance tweeted earlier Tuesday evening that "Trump is running a 'well, maybe' defense." The former prosecutor stated that many of Trump's assertions were built on vague statements: "Maybe there wasn't a quid pro quo. Oops. Well, the Ukrainians didn't know aid was being withheld. Wrong." She later stated that Vindman's testimony was perhaps the most damning evidence. She wrote, "The whistleblower didn't have 1st hand info. Now there's a witness who does." She also asserted her later claim, "There is no substantive defense for Trump's conduct."
Vindman asserted that references to Hunter Biden's employment with the Burisma Holdings energy firm was among the key details that had been removed from the transcript. The White House did not record the infamous phone call. Instead, they used note-takers and voice recognition software, which can miss some words, names, and phrases. On Oct. 2, Senator Angus King, an Independent from Maine, made a claim that about 20 minutes of the call were omitted from the transcript.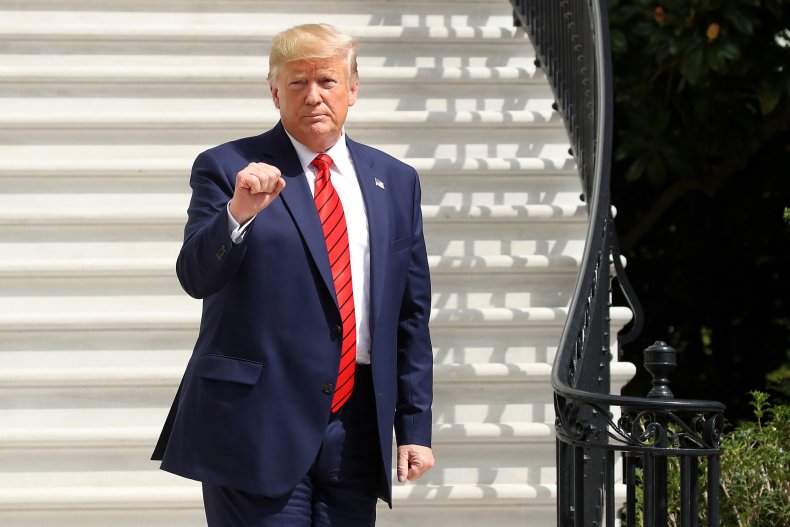 Vindman's testimony was the subject of a tweetstorm from the president Tuesday. Trump asserted that the transcript covered everything. He wrote, "How many more Never Trumpers will be allowed to testify about a perfectly appropriate phone call when all anyone has to do is READ THE TRANSCRIPT!" Some Republicans sided with Trump's assertions that Vindman's testimony was null, and some went as far as to suggest that Vindman has no loyalty to the U.S. due to his birth in Ukraine, such as Fox New's Laura Ingraham and Brian Kilmeade.
Senator Mazie Hirono and Will Goodwin, an army vet and director of government relations for VoteVets, have both called Trump's attacks on Vindman as shameful and "disgraceful."