Britney Spears Conservatorship Judge Faces Backlash for Denying Singer's Request
A judge signed an order Wednesday denying Britney Spears' request to have her father, Jamie Spears, removed from the financial elements of her conservatorship.
Los Angeles Superior Court Judge Brenda Penny denied the request, which was first filed by Spears' attorney, Samuel D. Ingham III, in November 2020.
The decision comes one week after Britney Spears delivered an explosive testimony in court in which she spoke of the severely restrictive nature of the conservatorship and her wish for it to end.
The next hearing in the case is currently scheduled for July 14.
It is possible that a petition to remove Jamie Spears as co-conservator will be initiated at this hearing, or indeed a hearing to completely end the petition altogether.
Until earlier in 2021, both the financial and personal aspects of the conservatorship were controlled by Jamie Spears. A co-conservator, Jodi Montgomery, is now in charge of the personal arm of Britney Spears' conservatorship.
In November 2020, Ingham stated in a filing that Spears "strongly opposed" her father as conservator.
Then in February, Judge Penny permitted wealth-management company, Bessemer Trust, to come in as a co-conservator for the financial wing of Spears' arrangement.
Currently, Jamie Spears remains the main conservator for all other aspects of Britney Spears' conservatorship.
In her testimony last week the pop star said of her father: "The control he had over someone as powerful as me—he loved the control to hurt his own daughter 100,000%. He loved it."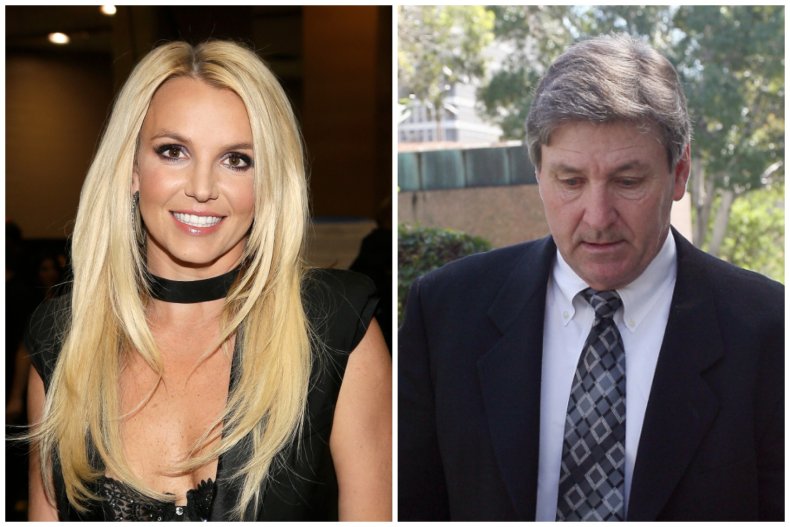 The 39-year-old also said: "Ma'am, my dad and anyone involved in this conservatorship and my management who played a huge role in punishing me when I said no—ma'am, they should be in jail."
Britney Spears claimed the conservatorship was "abusive" and her father has now asked the court to investigate claims, saying he has not had power over his daughter's personal affairs for nearly two years.
In documents filed on Tuesday night, Jamie Spears' attorneys said the court must investigate "serious allegations regarding forced labor, forced medical treatment and therapy, improper medical care, and limitations on personal rights." They also said that his daughter should have the "right to give informed consent for her own medical treatment."
"Given the nature of the allegations and claims, it is critical that the court confirm whether or not Ms Spears' testimony was accurate in order to determine what corrective actions, if any, need to be taken," the documents said.
Regardless of the future outcome, many Britney Spears fans and proponents of the #FreeBritney movement are today condemning Judge Brenda Penny for the decision made in court regarding Jamie Spears' financial control over the conservatorship.
Brenda Penny's name became a trending topic on Twitter on Thursday, as fans questioned why she denied the singer's request to remove her father from the conservatorship.
"Even after Britney's shocking testimony, Judge Brenda Penny continues to ignore Britney's wishes as she has signed the order appointing Britney's father and Bessemer Trust as co-conservators of the estate," one tweet reads.
Another person tweeted: "The judge's name is BRENDA PENNY and is being paid by Britney's father under the table. We're not f***** stupid. All of you evil soul-suckers within this WILL pay. Apply pressure, guys. It's not over. #FreeBritneyNOW."
While another added: "A conservatorship is meant to protect the health and wellfare of the conservatee. How is it acting in the conservatee's best interests to legally bind this man into Britney's life when she reports feeling scared of him, and finds him abusive? How Brenda Penny? How? #freebritney."