Julia Fox Says She 'Wasn't in Love' With Kanye West After Announcing Split
Julia Fox has declared that she "wasn't in love" with ex-boyfriend Kanye West, hours after the pair announcing that their relationship was over.
The Uncut Gems actress, 32, and West, 44, embarked on a whirlwind romance after spending time together on New Year's Eve—but in recent days, the rapper has openly expressed a desire to win back his estranged wife, Kim Kardashian.
As questions arose over the status of Fox's romance with West, her representative said in a statement to Entertainment Tonight on Monday that the stars "remain good friends and collaborators but they are no longer together."
Hours later, Fox took to her Instagram Story to share a post in which she said that she was far from heartbroken about the demise of her weeks-long romance.
"Y'all would love if I was soooo upset!" Fox wrote in the since-deleted post, which culture news outlet Pop Crave shared via screenshots. "The media would love to paint a picture of me as a sad lonely woman crying on a plane by myself but it's NOT TRUE!!"
Appearing to note her elevated celebrity status since her relationship with father-of-four West, she went on: "Why not see me for what I am which is a #1 hustler. I came up yall lol and not only that but Kanye and I are on good terms!
"I have love for him for I wasn't in love w the man Jesus Christ what do u guys think I am 12 years old?!"
After stating that she had only shed tears in 2022 when mourning her late close friend on their birthday, she concluded: "Anyway if you want the full tea ur gonna have to buy the book when it comes out."
She later shared footage of herself making her New York Fashion Week debut as she opened LaQuan Smith's fall 2022 presentation on Monday in a daring cut-out black dress.
In a newly published profile in The Cut, which was written before Fox's spokesperson announced the end of her romance with West, the actress' Forbidden Fruits podcast co-host, Niki Takesh insisted that her friend was self-made.
"She was having dinner with Madonna before she met Kanye," Takesh told the outlet. "She was invited to the Schiaparelli show."
The announcement of the pair's split—which landed on Valentine's Day, no less—came as West shared video footage on Instagram of a truckload of roses being delivered to Kardashian's house.
Kardashian, who shares four children with the musician and designer, was most recently photographed enjoying a dinner date with her boyfriend, Saturday Night Live star Pete Davidson.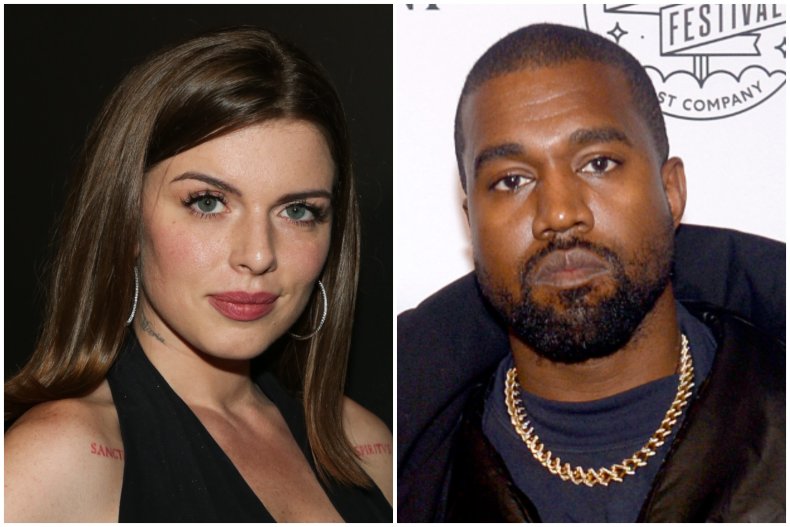 West, who has legally changed his named to Ye, has been publicly vocal in his disapproval of Davidson dating Kardashian, accusing the comedian of destroying his family in a since-deleted Instagram post.
"Hold your spouse close," he wrote on Super Bowl Sunday. "Make sure they know how much you love and appreciate them because [there's] a Skete lurking in every dirty a** alley waiting to help destroy your family and walk around in Calvin Kleins around your children."
"I wish my wife was with me and our children sitting at the 50 yard line," he concluded. "@kimkardashian always remember West was your biggest W."
West had also called Davidson a "d***head" in another post, which came amid a flurry of since-deleted Instagram attacks, during which he insisted that the TV personality "will never meet my children."
Last week, the "Flashing Lights" hitmaker said on Instagram that he wanted to bring his family "back together" in reaction to Kardashian's Vogue photoshoot that featured images of the four children they share.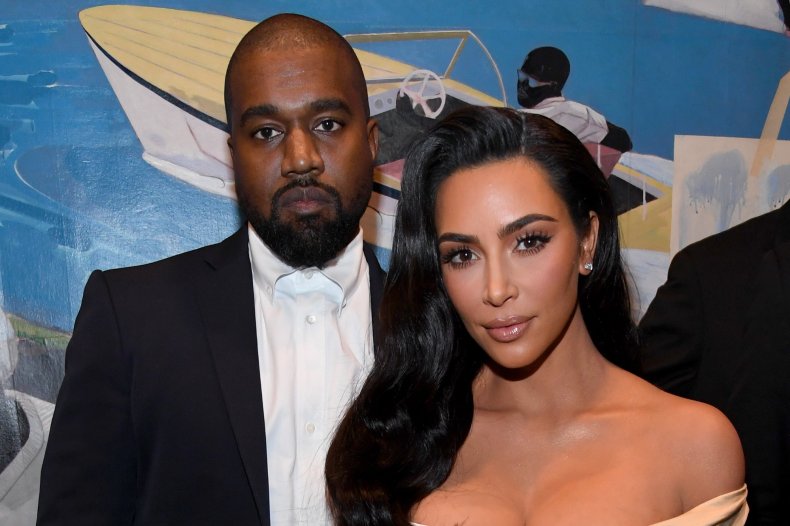 During an appearance on the Call Her Daddy podcast last week, Fox revealed that she was "sure" West had "residual feelings" for Kardashian, who filed for divorce from the rapper in February 2021 after almost seven years of marriage.
"I'm sure there's still some residual feelings, and that's normal, it's human," she told host Alexandra Cooper. "I also know that he's with me now. And that's all that matters."
Back in November 2021—weeks before he embarked on his romance with Fox—West said during an appearance at Los Angeles Mission's Annual Thanksgiving event that he wanted Kardashian back.
"The narrative God wants is to see that we can be redeemed in all these relationships," said West. "We've made mistakes. I've made mistakes.
"I've publicly done things that were not acceptable as a husband, but right now today, for whatever reason—I didn't know I was going to be in front of this mic—but I'm here to change the narrative."
He added: "When God brings Kimye together, there's going to be millions of families that are going to be influenced to see that they can overcome the work of the separation, of trauma the devil has used to capitalize to keep people in misery while people step over homeless people to go to the Gucci store."