Where Will Julian Assange Go Next? Ecuador Says He Can Leave U.K. Embassy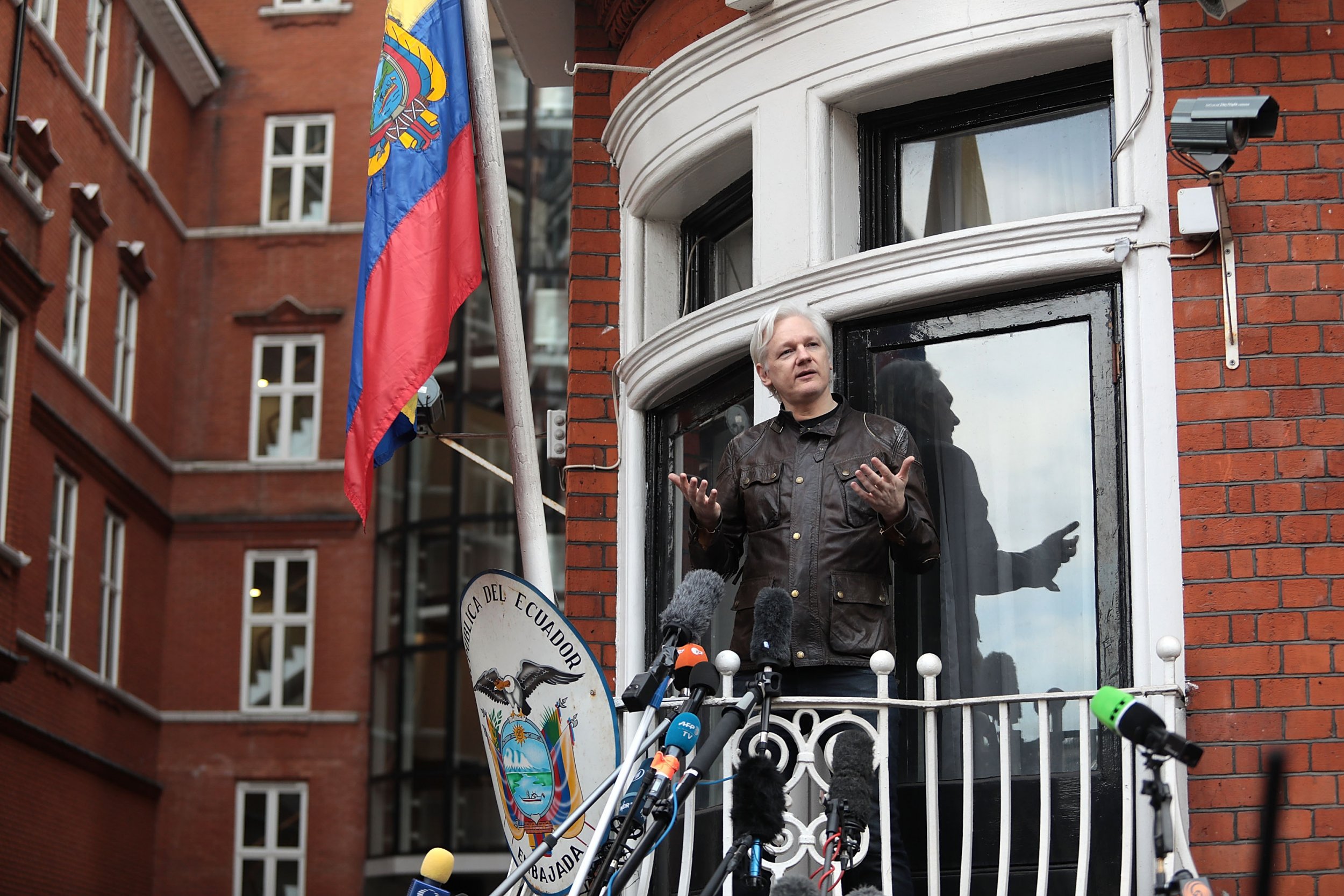 The United Kingdom has guaranteed WikiLeaks founder Julian Assange will not be extradited to a country that practices capital punishment if he leaves the Ecuadorian Embassy, where he has been living under asylum since 2012, according to the South American country's leader.
Ecuadorian President Lenín Moreno said Thursday in a radio interview that the U.K. had assured him that the wanted Australian activist will not be extradited to another country, such as the United States, where execution is legal, according to the Associated Press. Assange fears he could face the death penalty in the U.S. for his role in leaking classified information.
Assange has also been accused of using his anti-secrecy website to collaborate with Russia and President Donald Trump in influencing the 2016 U.S. presidential election, a charge that all three parties deny.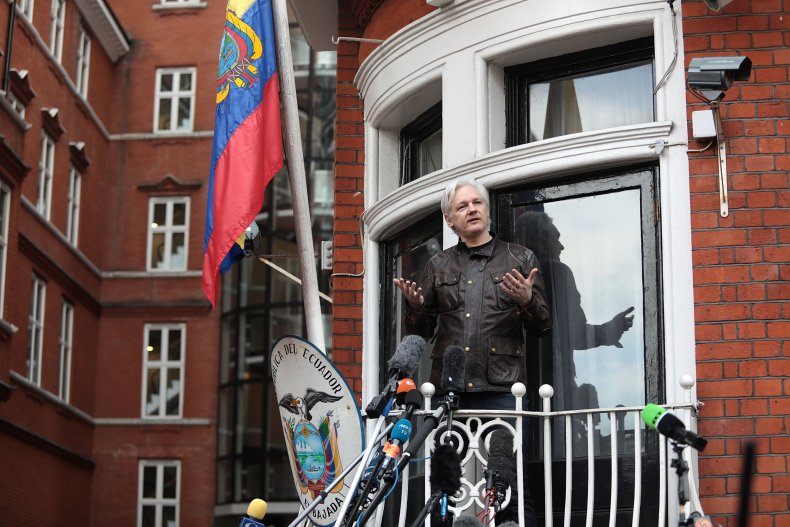 Assange sought asylum in the Ecuadorian Embassy in London when Swedish prosecutors charged him with sexual assault in 2012. These charges were dropped last year, but Assange still faces jail time in the U.K. for violating the terms of his bail. Though Ecuador granted him asylum, and reportedly citizenship as well, he recently brought legal action against the embassy for "violating his fundamental rights and freedoms" by restricting his internet access and mandating that he performed housekeeping tasks around the building.
Moreno said in July that Assange would have to leave the embassy and had since confirmed that he was negotiating an end to the political stalemate with the U.K. It was unclear if recent developments meant that the activist would be forcibly expelled from the building and if he would then face charges for failing to surrender in the U.K.
Assange has long suspected that he faced sealed charges in the U.S. due to his intentional dissemination of secret government communications, a suspicion that was confirmed when assistant U.S. Attorney Kellen S. Dwyer included the information in an August 22 filing regarding an ongoing case in the Eastern District of Virginia, reportedly by accident.
The New York Times cited sources Tuesday as saying that Trump's former campaign adviser Paul Manafort had discussed Assange's potential handover to the U.S. during a trip to secure Chinese investment in Ecuador in May 2017. Moreno confirmed that such meetings took place, but denied that Assange's fate was discussed, according to Ecuador's El Universo newspaper.
Though the Trump administration has targeted Assange, the Republican leader and his presidential campaign have also been accused of conspiring with WikiLeaks when it dumped politically compromising Democratic Party emails allegedly hacked by Russia ahead of the November 2016 race. Special counsel Robert Mueller, who has been tasked with investigating alleged ties between the Trump campaign and the Kremlin, has recently focused his probe on WikiLeaks and right-wing operative Roger Stone. Also citing unnamed sources, The Guardian alleged last month that Manafort had met with Assange on multiple occasions at the Ecuadorian Embassy between 2013 and 2016.
Assange has long criticized the article's author, Luke Harding, whom he initially saw as an ally. In a review published by Newsweek in 2015, Assange called Harding's book The Snowden Files: The Inside Story of the World's Most Wanted Man a "hack job in the purest sense of the term." The Guardian and Harding have stood by last month's story, though some of the original language has been edited.