A jury on Friday found two men not guilty of plotting to kidnap Michigan Governor Gretchen Whitmer and was unable to reach a unanimous decision about the two others accused.
Jurors found Daniel Harris and Brandon Caserta not guilty on charges of kidnapping conspiracy. Caserta was also found not guilty on three other counts related to firearms. The jury was hung on charges against Adam Fox and Barry Croft, resulting in a mistrial.
The four men were accused of plotting to kidnap Whitmer by breaking into her vacation home and abducting her at gunpoint out of anger over the COVID-19 restrictions she implemented during the beginning of the pandemic. Six men were initially charged in federal court, but two pleaded guilty before trial.
The four faced the charge of kidnapping conspiracy, while Fox, Croft and Harris faced additional charges related to firearms and explosives, including conspiracy to use a weapon of mass destruction, according to the Associated Press.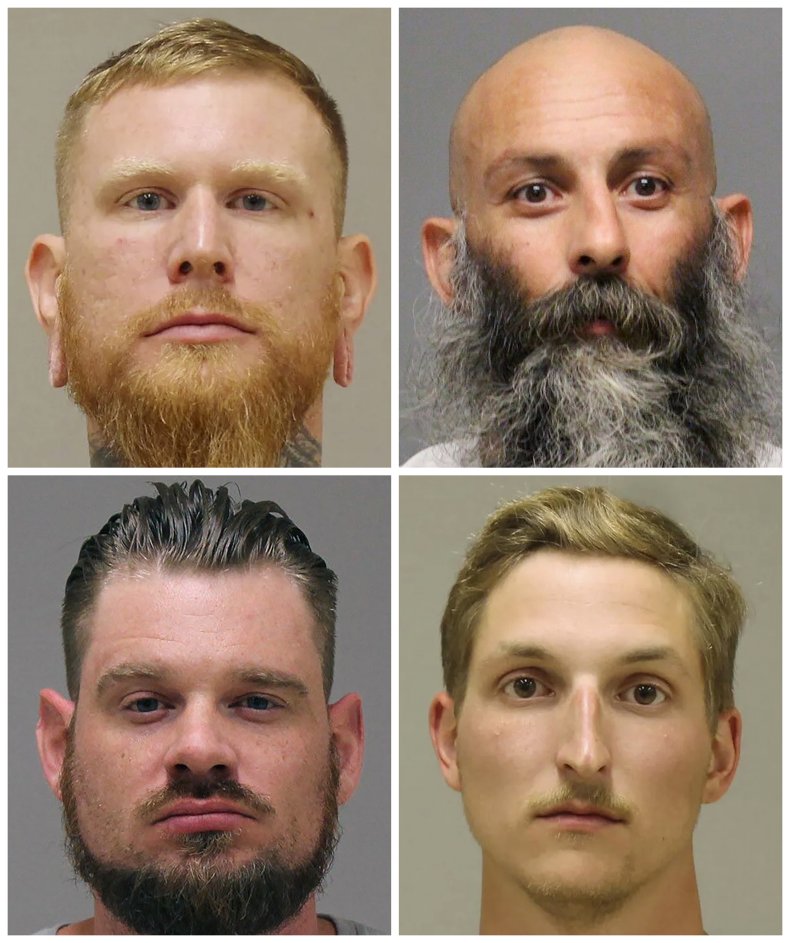 After the verdict was read, U.S. Attorney Andrew Birge addressed the press outside the court house and said: "This is not the outcome we wanted," local reporter Doug Reardon posted on Twitter.
The jury began their deliberations Monday and was still deadlocked Friday morning. They told the judge they were able to reach a unanimous decision on some charges but not all of them Judge Robert Jonker requested that they keep deliberating until they could reach a united verdict, AP reported.
"It is not unusual to come back somewhere along the line of deliberations and say 'we tried, but couldn't get there,'" the judge said, according to The Detroit News. "At least not on everything."
Jurors returned to the court during deliberations to ask the judge to define the term "weapon." Jonker said it was "something that can be used to injure, kill or destroy someone or something."
On Thursday, jurors requested to re-examine a piece of evidence for the following day of deliberations. A large plastic bag of pennies, known as exhibit 291, was handed over to them before they resumed their discussions on Friday morning, according to AP.
The pennies were attached to a firework that was set off during a training exercise in September of 2020, according to court documents. The four men were accused of plotting to use the explosives to blow up a bridge near where they planned to kidnap Whitmer with the goal of slowing down law enforcement, according to the Detroit Free Press.
Assistant U.S. Attorney Nils Kessler said the pennies were intended to act like shrapnel and quoted Croft as saying they would be so hot it could "go right through your skin," AP reported.
An undercover FBI agent who infiltrated the group said Fox ordered $4,000 worth of explosives from him. The defense attorney argued that the explosives were not being used as a weapon, that they had them because they "just like blowing things up." The prosecution said the pennies added to the explosive suggest otherwise, the Detroit Free Press reported.
Update 4/7/22, 3:11 p.m. ET: This story was updated with additional information.