Justin Trudeau Calls China's Sanctions an 'Attack' on 'Values at the Heart of Our Democracy'
Canadian Prime Minister Justin Trudeau called China's new sanctions an "attack," after China's foreign ministry announced restrictive measures against Michael Chong, a Canadian member of Parliament, and two U.S. officials.
"China's sanctions are an attack on transparency and freedom of expression - values at the heart of our democracy," Trudeau wrote in a tweet Saturday, shortly after the new sanctions were announced. "We stand with Parliamentarians against these unacceptable actions, and we will continue to defend human rights around the world with our international partners."
The foreign ministry's statement released Saturday said that Gayle Manchin, head of the U.S. Commission on International Religious Freedom (and Senator Joe Manchin's wife), would not be permitted to visit China's mainland, Hong Kong or Macao, nor engage in financial dealings with China. Also included in the sections are commission vice chair Tony Perkins and Chong.
China's foreign ministry said the announcement was a response to alleged misinformation shared by foreign governments, officials and advocates regarding accusations of human rights abuses in the northwestern region Xinjiang. The United Nations reports that China has held over a million Uyghur individuals and other minorities against their will in work camps, subjecting them to forced sterilization and forced labor fueling more than 80 percent of China's textile industry.
"They must stop political manipulation on Xinjiang-related issues, stop interfering in China's internal affairs in any form and refrain from going further down the wrong path. Otherwise, they will get their fingers burnt," the ministry's statement said. Beijing has denied allegations of the forced labor and claims it provides "re-education" camps to counter extremist thought and to provide work opportunities that combat poverty.
In Canada, Marc Garneau, minister of foreign affairs, called China's sanctions "unacceptable" in a statement released Saturday.
"The Government of Canada stands with parliamentarians and all Canadians as we continue to work with partners in defense of democracy and freedom of speech and will continue to take action when international human rights obligations are violated," Garneau wrote.
Earlier this week, the European Union sanctioned four officials connected to China's actions in Xinjiang, after the U.S., Canada, and the U.K. coordinated similar measures aimed at Chinese officials responsible for human rights violations in Xinjiang. China countered with its own sanctions against 10 European lawmakers, two EU parliamentary organizations and two think tanks.
Chinese state-controlled media hailed Beijing's swift counter attack against the EU.
China has also launched a coordinated effort to boycott companies such as H&M and Nike following the retailers' statements about forced labor in Xinjiang's cotton industry. Chinese celebrities terminated their contracts with those retailers as well as Adidas, New Balance, Burberry, Calvin Klein and others. The U.S. banned Xinjiang cotton in January.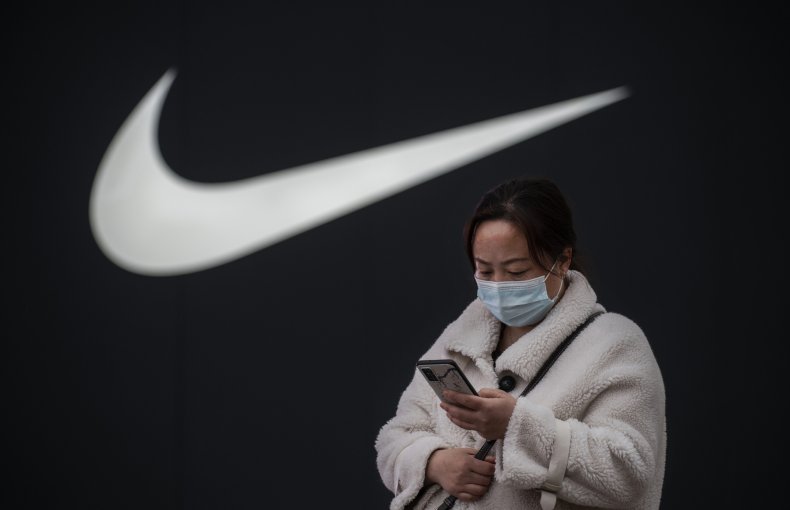 On Thursday, the Chinese government published a social media campaign and spread reports of the "clean" cotton from Xinjiang, implying that allegations of forced manual labor were not true.