Vice President Kamala Harris said this weekend that she experienced "frustration" during a heated December 18 interview with TV personality Charlamagne tha God after he asked her who the "real president" was.
In an interview with CBS's Margaret Brennan that aired Sunday, Harris acknowledged that she felt frustrated when asked if Democratic Senator Joe Manchin was the real president rather than Joe Biden. Charlamagne posed the question due to Manchin's opposition to key parts of Biden's agenda, which makes legislation difficult to pass in the 50-50 split Senate.
"So who's the real president of this country? Is it Joe Manchin or Joe Biden?" the host asked Harris on his Comedy Central show Tha God's Honest Truth.
"Come on, Charlamagne. Come on. It's Joe Biden," Harris replied in an exacerbated tone, adding, "No, no, no, no, no, no, no. It's Joe Biden, and don't start talking like a Republican about asking whether or not he's president. It's Joe Biden. And I'm vice president and my name is Kamala Harris."
The exchange left an impression that Harris was angry about the question, and an aide to the vice president appeared to cut the interview short.
However, when asked about the interview on Sunday, Harris laughed and said she felt frustrated rather than angry. Brennan then asked the vice president what gets her "fired up."
"Injustice," Harris responded. "I don't like unfairness...Some things are fairly innocuous, but unfairness in a way that can be hurtful to someone, you know, that's why I became a prosecutor."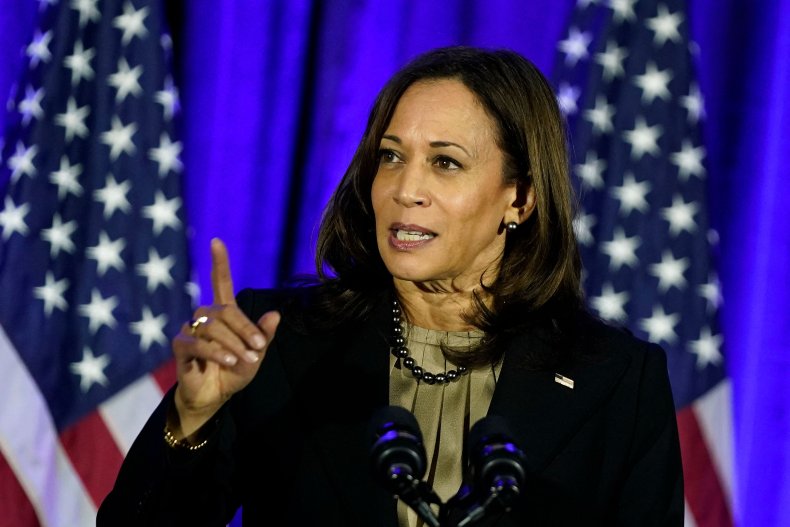 Manchin, a moderate Democrat from West Virginia, said in an interview last weekend that he would not support Biden's Build Back Better bill after all, which prompted a heated response from the White House. Manchin's opposition effectively ruined the bill's ability to pass in the Senate, as no Republican lawmakers have issued their support for the legislation.
"If I can't go home and explain it to the people of West Virginia, I can't vote for it. And I cannot vote to continue with this piece of legislation," Manchin said during an interview with Fox News. "I just can't. I've tried everything humanly possible. I can't get there."
In response, the White House issued a scathing statement claiming that Manchin's rejection of the legislation was "at odds" with discussions he had with the president.
Harris urged Democratic lawmakers to continue fighting for the bill and not give up.
"You don't give up. That's how we do it," Harris said a day after Manchin's announcement. "I think the stakes are too high for this to be in any way about any specific individual."