Kamala Harris: Feds Push to Help Women Seeking Abortions in Banned States
Vice President Kamala Harris says the Biden administration "will do everything within our power" to allow women to continue accessing abortions after the Supreme Court overturned Roe v. Wade.
Harris made the remarks Monday in an interview with CNN days after the Supreme Court issued its landmark decision that stripped women of the constitutional right to an abortion. While Harris did not present specific steps, she pledged the administration's full support of women accessing abortion medication and traveling freely to seek the procedure.
Speaking to CNN's Dana Bash, Harris said the administration will push to ensure that women can access FDA-approved medications used for abortions. Harris said the administration was willing to defend its actions in court and was confident she had the full backing of Attorney General Merrick Garland.
"It is FDA-approved, and if it is prescribed, a woman should be able to have access to it unfettered," Harris said.
The FDA last year enacted a rule allowing women to obtain abortion pills through the mail. Specifically, the agency allows people to order mifepristone through telemedicine services.
In anticipation of the Supreme Court's ruling, abortion rights activists pivoted to ensure the pills are available online. Garland on Friday said that states cannot ban mifepristone even if they disagree with the FDA about its safety or efficacy.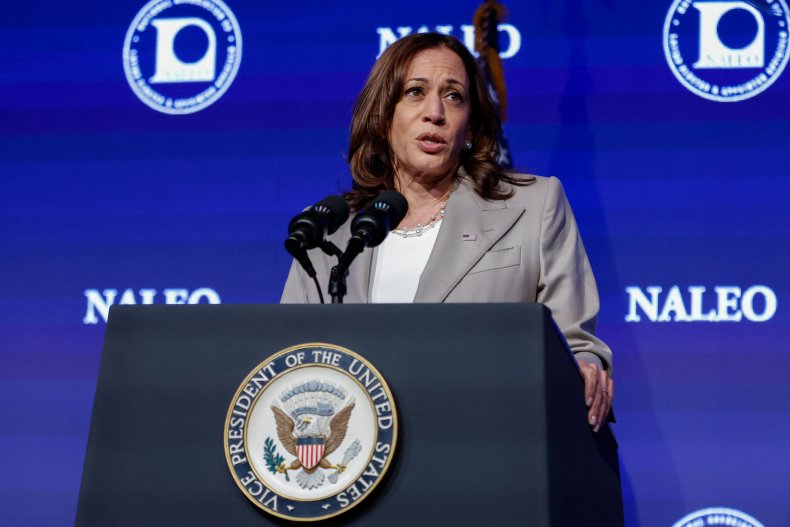 The Supreme Court on Friday ruled that states could place new restrictions or outright bans on abortions after it ruled the procedure was not protected by the Constitution. The Center for Reproductive Rights earlier predicted that 24 states would move to prohibit or ban abortions.
Harris said on CNN that the "most important thing right now" is to help women travel outside of states where the procedure is illegal to places where it remains available. CNN's Bash asked about providing women with travel vouchers, child care and other forms of financial support. Harris said that was as an "important point."
"We know that on this issue, women who have access to resources will probably be far less impacted by this decision than women who don't have resources," Harris said.
The vice president did not provide specifics, but said "this is something that we are looking at."
President Joe Biden and Harris are facing pressure from progressive Democrats to respond forcefully to the court's ruling.
"We need (Biden) to use every ounce of executive power he holds to protect abortion rights," Representative Pramila Jayapal, chair of the Congressional Progressive Caucus, tweeted Monday. "And don't just "consider" action, but actually ACT — not soon, NOW."
Representative Alexandria Ocasio-Cortez called for setting up abortion clinics on federal lands in red states during an appearance on NBC's Meet the Press. Senator Elizabeth Warren also backed the idea on ABC's This Week with George Stephanopoulos.
But Harris said the administration is currently considering the options.
Newsweek has reached out to Jayapal's office for further comment.