Kanye West Reiterates Donald Trump Support, Starts 2019 With New Year's Day Tweetstorm
Kanye West—as he is wont to do—shot off a string of rapid-fire tweets on Tuesday, ringing in the new year by reiterating his support for President Donald Trump.
"Trump all day," West tweeted simply on Tuesday afternoon. That tweet from West was followed by a post with just three dragon emoji, seemingly a reference to the so-called "dragon energy" the rapper once said he shared with the president.
"Just so in 2019 you know where I stand," West posted, just after his dragon tweet.
Later, West would follow up by stating he couldn't be controlled. He tweeted, "They will not program me," and "Blacks are 90% Democrats That sounds like control to me," and, soon after that, "Love everyone."
West—who also fired off dozens of retweets of posts, most of which seemed to compliment him or his way of thinking—also posted about God, taxes, ending his beef with Drake and seemingly hinted at a 2024 presidential run (something he has hinted at before).
On God and taxes: "We will change the world. God is on my side. I am a Christian. I am a tax payer. I am myself. God is with us."
On Drake: "I love Drake 2019 we will all heal."
On 2024: "2024."
West's tweetstorm showed no signs of slowing Tuesday afternoon, with the rapper later posting about his love for his Make America Great Again hat.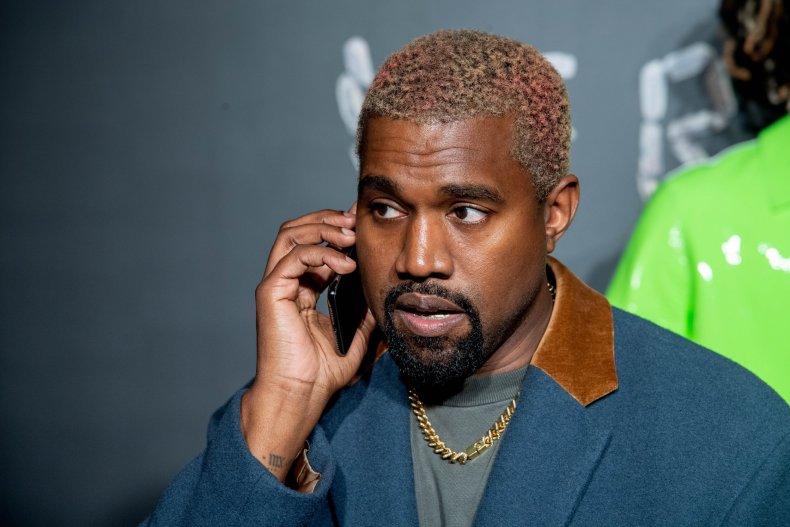 West has never shied away from controversy and he has angered some folks with his steadfast and very public support for Trump. West even sat down with the president in a strange Oval Office meeting.
Even Kris Jenner, the mother of West's wife Kim Kardashian, said she wished West would quiet down a bit.
"But I would rather he share some of that stuff privately.... He definitely has his own thoughts and opinions, and he gets very excited about that," she said Ellen. "You've known him a long time, I've known him a long time, and he does have different sides to him. And this is a side that nobody's seen before."
Trump, meanwhile, had his own, somewhat strange message about 2019.
"HAPPY NEW YEAR TO EVERYONE, INCLUDING THE HATERS AND THE FAKE NEWS MEDIA! 2019 WILL BE A FANTASTIC YEAR FOR THOSE NOT SUFFERING FROM TRUMP DERANGEMENT SYNDROME," Trump posted. "JUST CALM DOWN AND ENJOY THE RIDE, GREAT THINGS ARE HAPPENING FOR OUR COUNTRY!"