Kanye West 'Hospitalized Following Disturbance Call' in Los Angeles: Reports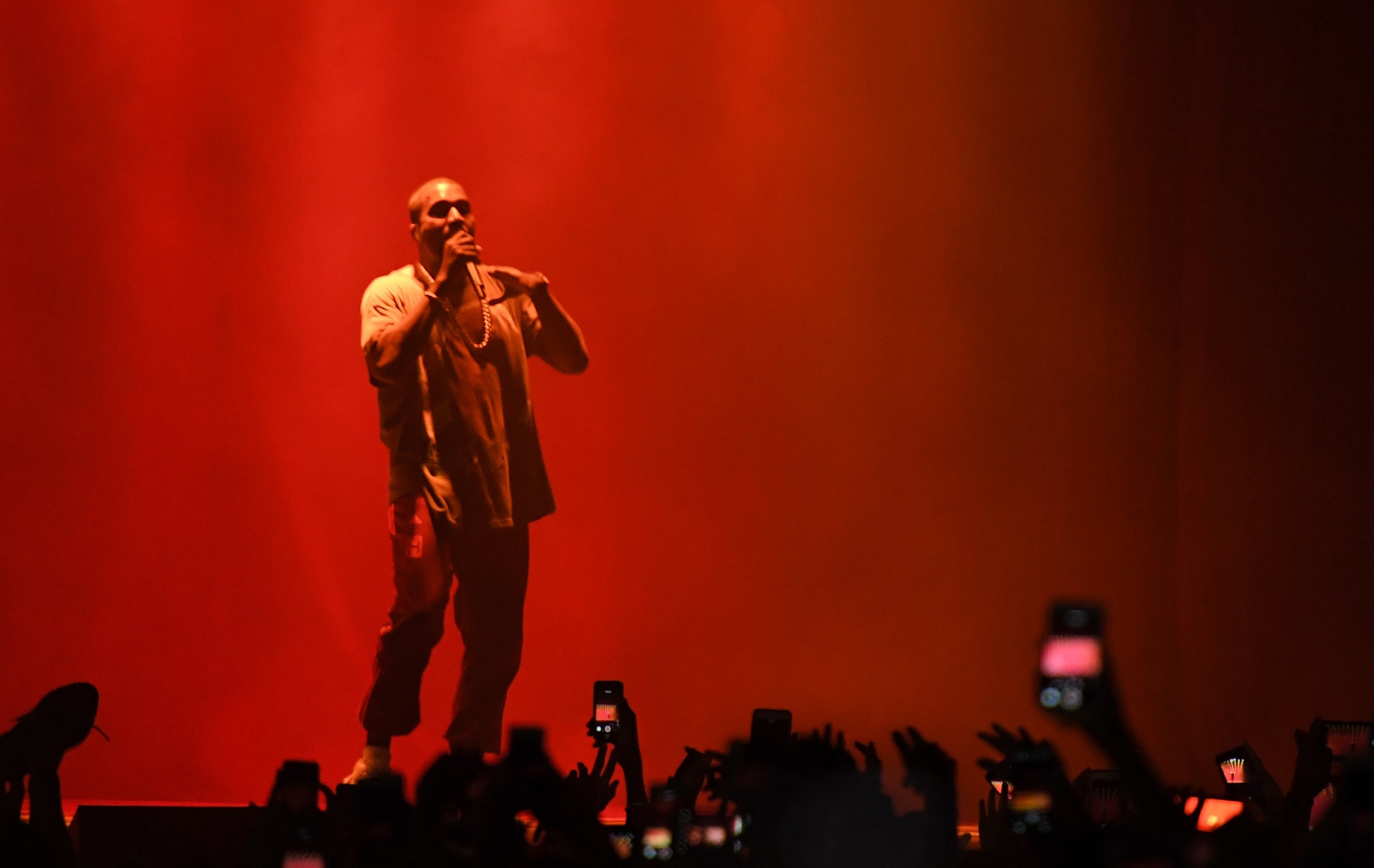 Kanye West has been hospitalized following an emergency call Monday, according to reports.
Police responded to a "disturbance call" Monday afternoon, the BBC said. The incident was later deemed a medical incident and the Los Angeles fire department then attended the scene.
West was not identified by name but the Los Angeles fire department gave a statement: "At 13:20 Pacific Time, the Los Angeles Fire Department responded to an unspecified medical aid request. An adult male described as medically stable was taken to an area hospital for further assessment."
The rapper recently made headlines with a series of rants onstage during his Saint Pablo Tour concerts, including criticizing Beyoncé, Jay Z, Hillary Clinton, Mark Zuckerberg and the radio industry in Sacramento on Saturday. He gave a 17-minute monologue before cutting short the gig after just 30 minutes and three songs.
Last Thursday he said he would have voted for Donald Trump in the U.S. presidential election, had he voted, and was booed by concertgoers.
West canceled his scheduled concert at the Forum in Los Angeles on Sunday night just hours before showtime. On Monday it was reported that the remainder of his Saint Pablo tour had also been nixed. Concert promoter Live Nation said refunds would be issued at the point of purchase.
West's wife Kim Kardashian missed her scheduled appearance at the Angel Ball in New York Monday night following news of West's hospitalization. It would have been her first public appearance since being robbed at gunpoint in Paris in early October.