What Kanye West Has Said About Going On Joe Rogan as Rapper Ramps Up Presidential Campaign
Kanye West wants his turn on the "Joe Rogan Experience" as the rapper steps up his presidential campaign with less than a month to go to election day.
The rapper had planned to go on the podcast last year but it never happened, now the long-shot presidential hopeful is ramping up his bid for the White House and wants Joe Rogan's hit show to help.
"Would love to go on Joe Rogan's podcast LIVE this week," West tweeted Monday night, adding: "I have my team trying to get your number. Joe I'm in Calabassas. Let's do this my friend."
West's tweet was accompanied by a clip from the podcast—which has recently moved exclusively to Spotify—of Rogan discussing the "Jesus Is King" rapper.
"That m*********** is getting like 100 volts...all the time," Rogan said of West. "He's so much different than everybody else, like Elon Musk."
Rogan has yet to respond to the tweet which has accrued 121.9K likes at the time of reporting.
West's public shout out to Rogan comes as the rapper and producer has increasingly promoted his presidential bid in recent weeks, following a somewhat disastrous campaign over the summer, marred by multiple controversies and mental health issues.
West posted the first official advertisement for his 2020 presidential campaign on Monday via Twitter and it asked: "What is America's destiny?"
The minute-and-a-half clip shows West's face in front of a black and white American flag. At one point he says: "We as a people are called to a greater purpose than ourselves. We are not only a beacon to the world, but we should be servants to each other."
Last week, West has shared a photo of a ballot with his name written in. In California, West is listed for the American Independent Party as a vice presidential candidate alongside his running mate, De La Fuente car dealerships proprietor Roque 'Rocky' De La Fuente Guerra.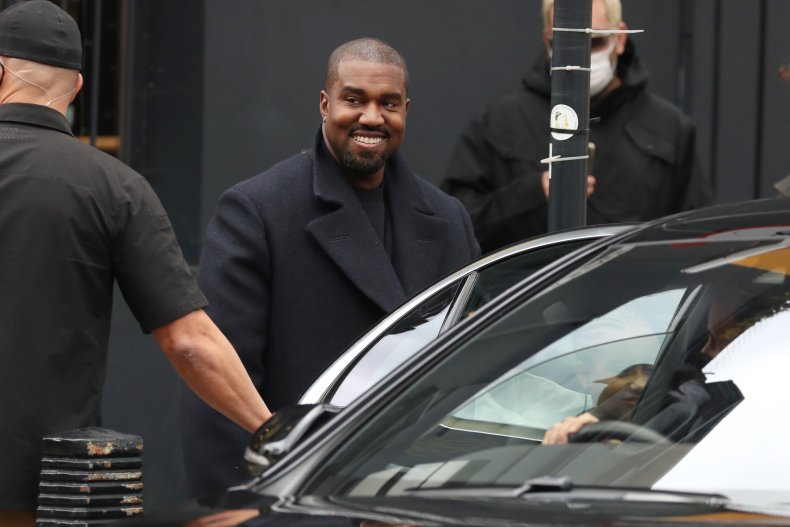 West is not officially running for President in every state, but he is still running for President in a handful of states—including Arkansas, Colorado, Idaho, Iowa, Kentucky, Louisiana, Minnesota, Oklahoma, Tennessee, Utah and Vermont.
Rogan made headlines after the first presidential debate between Donald Trump and Joe Biden late last month when moderator Chris Wallace was heavily criticized, with thousands calling for Rogan to helm the next event.
This idea was actually pitched by the podcast host in a recent episode of "The Joe Rogan Experience."
"First of all, I want no one else in the room, just the three of us," Rogan said on the episode. "And you'd have to stream it live so no one can edit it, and I would want them in there for hours.
"If they wanted to do that—they both wanted to come here in Austin, sit down and have a debate—I would 100 percent do it."