Kanye West Was Never Asked to Play Trump's Inauguration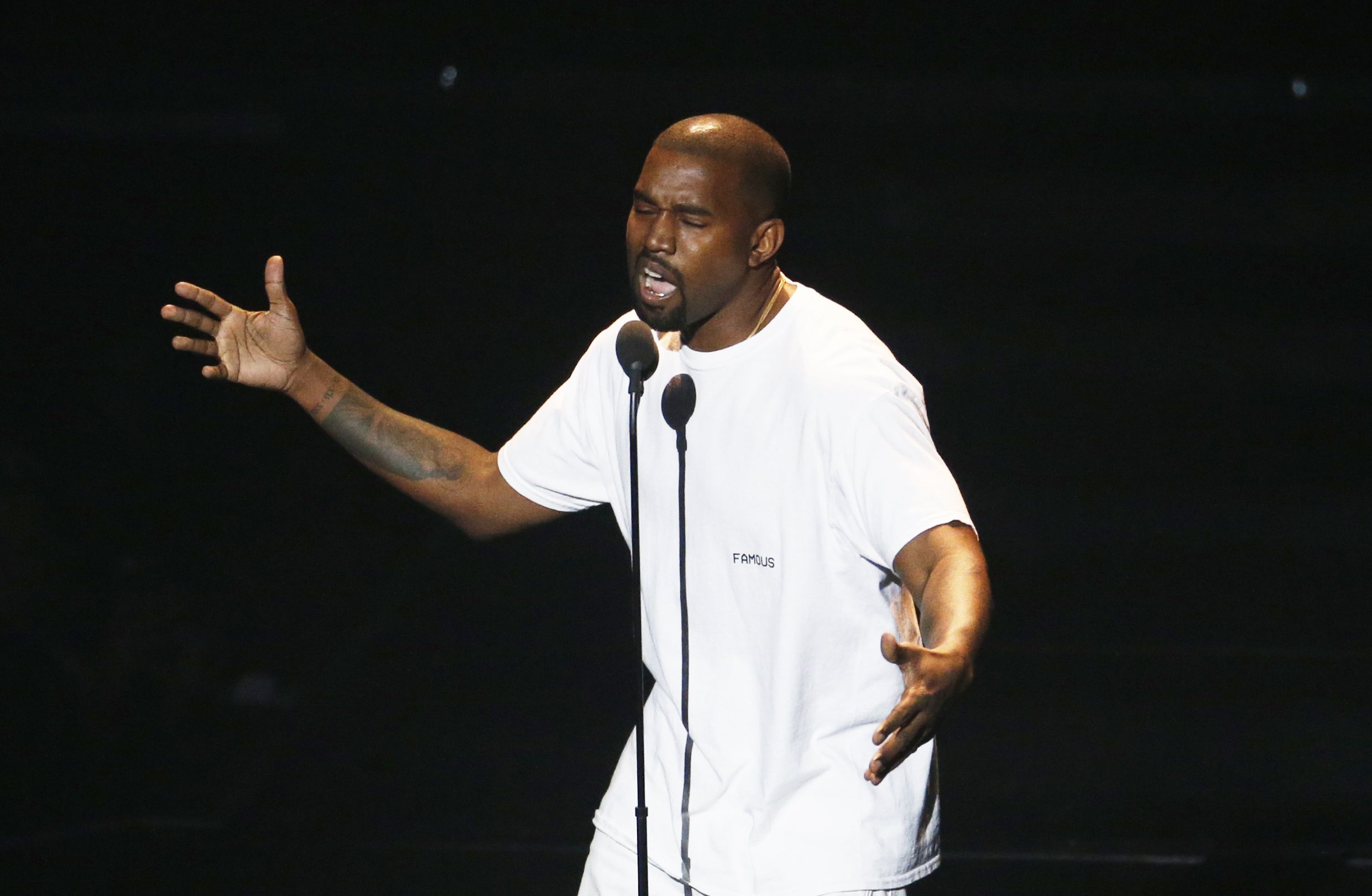 The planners for Donald Trump's inauguration had kind of a rough time locking down talent. Most artists flat-out refused, while others—including Jennifer Holliday and Springsteen cover band The B Street Band—backed out. Not even dead people wanted to get involved.
Related: Not even dead people want to perform at Trump's inauguration
Considering their seemingly desperate need for performers, it was odd, then, that Kanye West never signed on. West visited the president-elect atTrump Tower in mid-December, about three weeks after he was hospitalized for stress and exhaustion and put on psychiatric hold. According to West, he just wanted to "discuss multicultural issues." At the end of their meeting, Trump signed a copy of the Time magazine with him on the cover, writing "To Kanye, you are a great friend." So it is curious that Trump's supposed good friend isn't playing his inauguration.
Apparently, it's because Trump's team never called.
"We haven't asked [Kanye West]," Tom Barrack, chair of Trump's presidential inaugural committee, said to CNN's Erin Burnett. "He considers himself a friend of the president-elect, but it's not the venue. The venue we have for entertainment is filled out, it's perfect, it's going to be typically and traditionally American, and Kanye is a great guy, but we just haven't asked him to perform. We move on with our agenda."
It's an odd statement, considering that a) they seem to be in dire need of entertainment at the event and b) hip-hop is a purely American invention that has existed for over 40 years. It doesn't get much more traditional than that! But of course, Barrack probably isn't referring to the music. Like most statements from the Trump team, the racist rhetoric isn't exactly heavily coded.
Or, maybe traditional just means "boring." Instead of West, get excited for a rockin' inauguration featuring Toby Keith, The Rockettes and the Mormon Tabernacle Choir.