The B Street Band Dropped Out of Trump's Inauguration. Our Heart Weeps for Chris Christie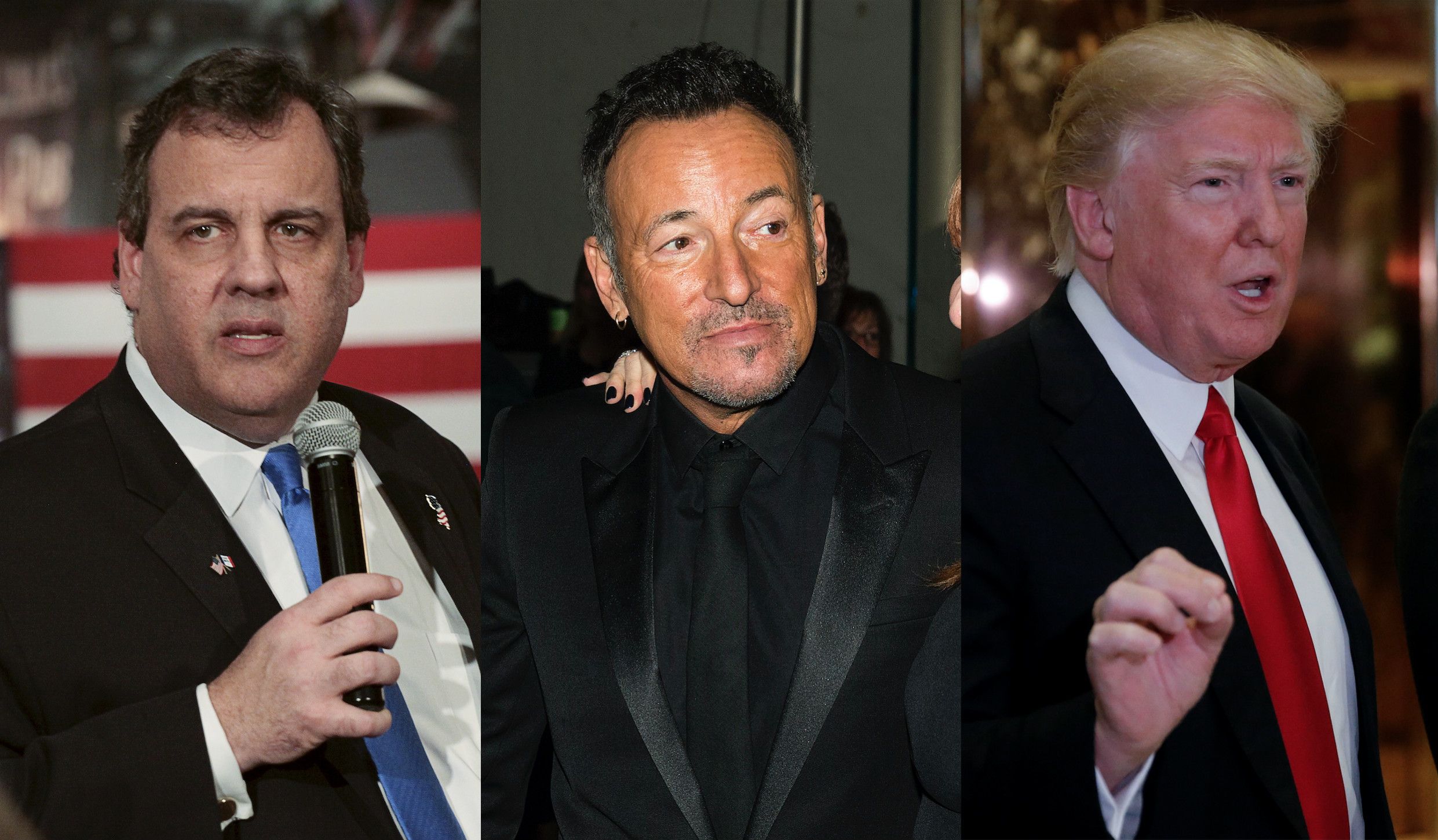 Though Trump's transition team were able to book Toby Keith and 3 Doors Down to perform at the inauguration, just as many artists seem to be canceling on the soon-to-be president. On Friday, singer Paul Anka bowed out not even a day after committing to perform, citing a need to spend time with his son. Broadway star Jennifer Holliday withdrew a day later after experiencing backlash from the musical theater community. The latest performer to back out of an inauguration performance, however, may be the saddest cancelation yet. On Monday, the B Street Band, a popular Bruce Springsteen cover band, announced that they were withdrawing from the Garden State Presidential Inaugural Gala.
Related: Paul Anka bows out of Trump inauguration a day after committing to perform
"With deepest apologies to our fans and the New Jersey Inaugural Ball committee, the B Street Band is withdrawing from performing at this year's inauguration gala," keyboardist and manager Will Forte told Springsteen fan site Backstreets.com before explaining that the decision was made out of respect to Bruce Springsteen, who has been a vocal critic of Trump. "Bruce's music has been the foundation of our livelihood," Forte continued. "The B Street Band would not exist without the talents of Bruce and our E Street brothers."
Springsteen has long been a champion of progressive causes, and has been critical of Trump throughout both the election and the transition. Earlier this year, he offered what may have been his harshest words yet during an interview with podcaster Marc Maron. "I've felt disgust before, but never the kind of fear that you feel now," Springsteen said. "It's as simple as the fear of, is someone simply competent enough to do this particular job? Do they simply have the pure competence to be put in the position of such responsibility."
While a cover band bowing out of the inauguration is a blow for Trump, the man who might take the news the hardest is Chris Christie. It's been a rough year for the Springsteen-worshiping New Jersey governor, to say the least. After suspending his presidential campaign in February, he was quick to supplicate to Trump, ostensibly in hopes of securing a Cabinet position or even the vice presidency. Though Trump didn't put Christie on the ticket after winning the Republican nomination, he did allow him to run the transition effort. The role was short-lived, though, as Trump jettisoned Christie from that position shortly after winning the election. This may have been due in part to the Bridgegate-related conviction of two of Christie's former aides, which happened less than a week before the election. Many have written that the scandal likely means the end of Christie's political career.
Nevertheless, Christie is scheduled to be in Washington, D.C., for the inauguration, and will serve as an honorary chair for the Garden State Inaugural Ball. Christie has been a diehard fan of Springsteen for most of his life, and though the New Jersey governor and the state's most beloved son have had a fraught relationship, Christie's fandom has not wavered. He has often been spotted rocking out during Springsteen's concerts, and there's no doubt that he would have been bobbing a knee if not gyrating shamelessly to the B Street Band on Saturday. Now, Christie has been deprived of this simple pleasure, a sad end to a sad 12 months for one of the saddest figures of the saddest election we've ever seen. Chris Christie, our heart weeps for you.