Karl Rove Compares Ilhan Omar to White Nationalists in Charlottesville, Says Democrats Are Downplaying Anti-Semitism
Karl Rove has taken a swipe at Rep. Ilhan Omar by comparing her alleged "repeated anti-Semitic blasts" with the actions of white nationalists.
In an opinion piece on the Fox News website, the former senior advisor and deputy chief-of-staff to President George W. Bush questioned why Omar had praised the passage of a House resolution condemning Islamophobia and racism when he believed it was sparked by her in the first place.
Rove referred to Omar's tweets in January in which she first replied to journalist Glenn Greenwald who had highlighted how American politicians defend Israel. "It's all about te Benjamins baby," Omar tweeted in reply to Greenwald.
In a followup tweet in reply to a person asking where she thought the politicians were getting the money, Omar said, "AIPAC!"—a reference to the pro-Israel American Israel Public Affairs Committee lobby.
Omar was criticized for the perceived anti-Semitic tropes in her tweets, and apologized the next day. Her tweets were later deleted.
Rove also cited Omar's criticism of what he described as "congressional friends of Israel." Omar said during a town hall debate in early March: "I want to talk about the political influence in this country that says it is OK for people to push for allegiance to a foreign country."
Omar was again criticized for invoking anti-Semitic tropes, but the congresswoman has defended her remarks as a part of healthy political debate. A number of prominent Jewish activists and even 2020 Democractic presidential election candidates have defended her remarks.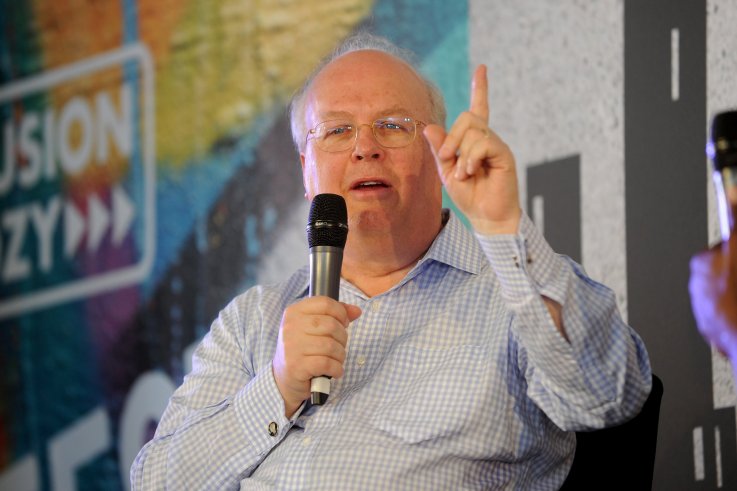 In response to Omar's joint statement with other Democrats that she was "tremendously proud" of the resolution condemning bigotry, Rove wrote: "Why was Ms. Omar proud? Did she not read the resolution?"
"It didn't use her name, but did depict her anti-Semitic insults as morally equivalent to the hateful speech of white nationalists in Charlottesville, the bigoted anger of the white supremacist who killed nine African American worshipers in a South Carolina church, and the 'discriminatory incarceration of Americans of Japanese descent during World War II.'"
He went on to say that perhaps Omar was "deluding herself" that because the resolution does not name her that "her colleagues weren't condemning her and her reprehensible language."
House Speaker Nancy Pelosi defended Omar, and denied that she was anti-Semitic by saying that she "didn't realize" the "fraught" meaning of her words."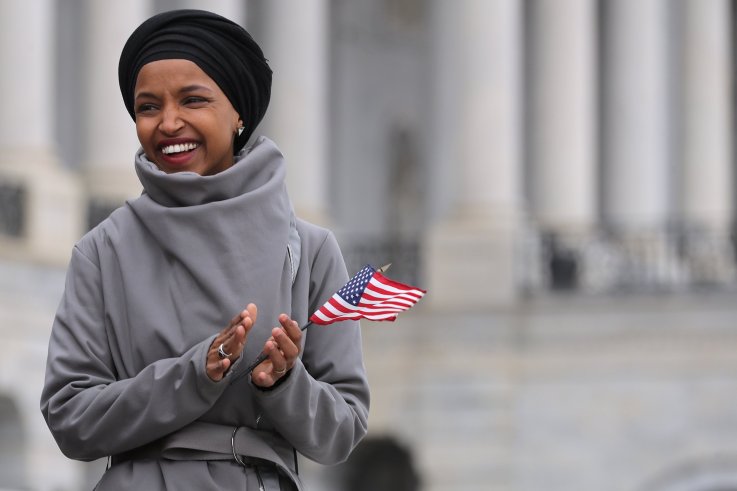 Of Pelosi, Rove said: "These are not the words of a strong leader: they are a statement from someone deeply worried about managing a rambunctious and problematic wing of her caucus.
"It would have been better for the country and the Democratic Party to have kept the resolution focused on Ms. Omar and her comments and sanctioned her for them.
"But the majority party decided it was more important to muddy the issue and broaden it out, thereby downplaying the growing cancer of anti-Semitism inside their ranks. They will rue the day they did this," he said.
Omar was attacked on Saturday by Fox News host Jeanine Pirro who said during her show Justice with Judge Jeaninethat Omar wears a hijab because of her "adherence to Sharia law."
"Think about it. Omar wears a hijab, which according to the Quran 33:59, tells women to cover so they won't get molested. Is her adherence to this Islamic doctrine indicative of her adherence to Sharia law, which in itself is antithetical to the United States Constitution?" said Pirro.
Karl Rove Compares Ilhan Omar to White Nationalists in Charlottesville, Says Democrats Are Downplaying Anti-Semitism | U.S.