What Did Kate Moss Say About Stairs Rumor? Model Testifies in Depp v. Heard
Kate Moss has officially cleared up the rumor that Johnny Depp once threw her down a flight of stairs when they were dating.
The supermodel went on the record and delivered brief testimony to the courtroom today, Wednesday, May 25, in the ongoing legal battle between her ex Depp and his ex-wife, Amber Heard.
"No he never pushed me, kicked me, or threw me down any stairs," Moss said during questioning from Depp's legal team.
Moss, 48, dated Depp in the 1990s and her testimony today as a rebuttal witness had been highly anticipated after Heard previously mentioned the English model during her testimony earlier this month.
On May 5, Heard cited Depp's earlier relationship with Moss and an unverified rumor that Depp had once pushed Moss down a flight of stairs.
"I don't hesitate and wait—I instantly think of Kate Moss and stairs," Heard said at the time.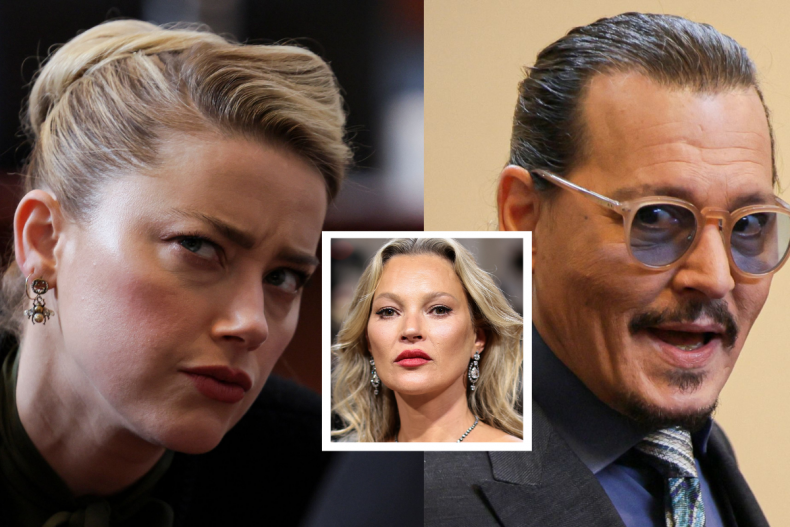 This comment prompted celebrations from Depp's lawyers, with attorney Benjamin Chew turning to other members of his team and giving a fist pump.
It is now clear that Heard mentioning Moss, allowed Depp's attorneys to summon her as a rebuttal witness in the last week of the trial.
During her questioning, Moss was asked about an incident when she was on vacation in Jamaica with Depp during their relationship.
"What if anything happened when you were in Jamaica with Mr. Depp?" Depp's lawyer asked.
To which Moss responded: "We were leaving the room and johnny left the room before I did and there had been a rainstorm and as I left the room I slid down the stairs and I hurt my back."
She continued: "And I screamed because I didn't know what had happened to me and I was in pain and he came running back to help me and carried me to my room and got me medical attention."
She was once again asked: "Did Mr. Depp push you in any way down the stairs?" and she answered: "No."
Heard's team then refused the opportunity to cross-examine Moss.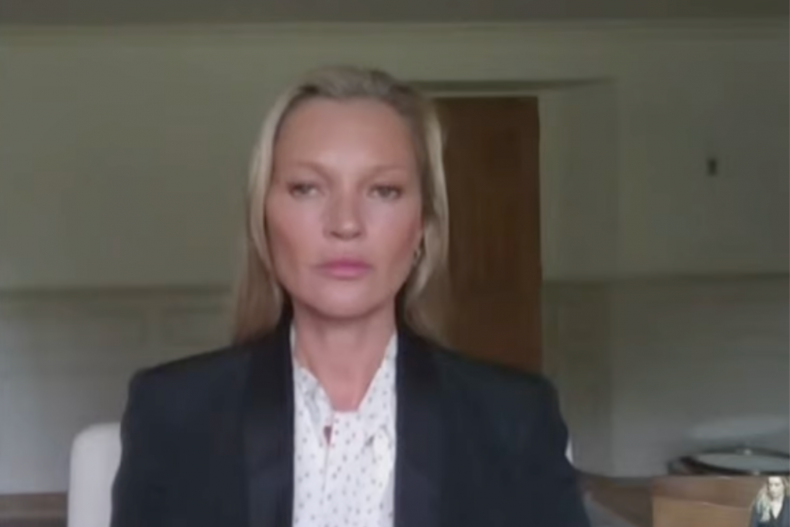 Depp 58, sued his ex-wife Heard for defamation over an op-ed published by The Washington Post in 2018, in which she said she was a victim of domestic abuse. While Heard didn't name her ex-husband in the piece, his legal team has argued it was obvious she was referring to him. Heard, meanwhile, has countersued for $100 million for nuisance.
Other rebuttal witnesses scheduled to be called to testify include metadata expert Bryan Neumeister, journalist Morgan Tremaine, forensic psychologist Dr. Shannon Curry and flight attendant Lydia Fillip.