Kate Winslet's American Accent in 'Titanic' Tanked, According to Poll of Actors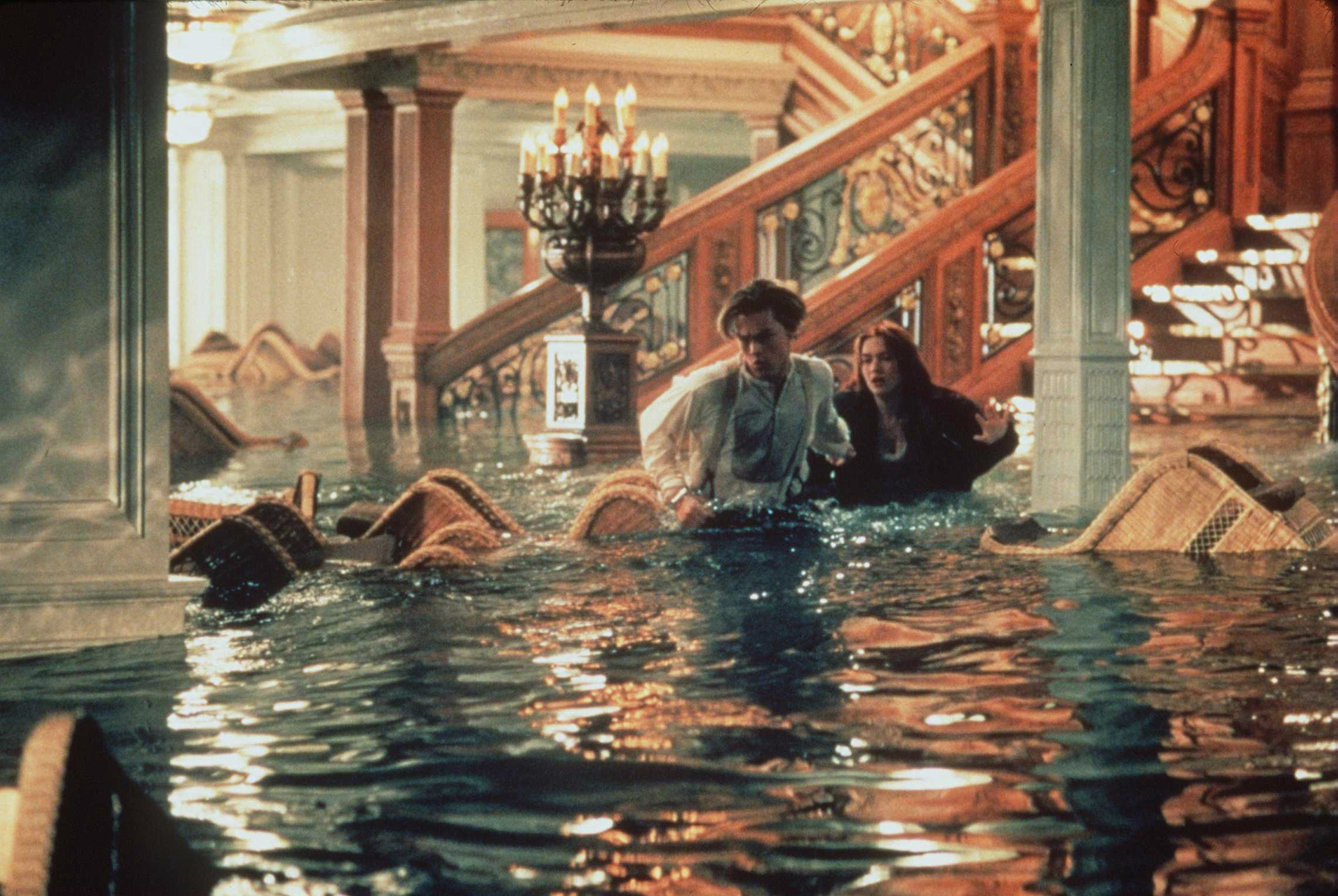 Not all Oscar-winning movies have Oscar-worthy performances, or, in this particular case, accents.
Three-time Oscar winner Meryl Streep has been named the undisputed queen of the British accent by a body of her peers. Kate Winslet, meanwhile, may need to brush up on her American accent.
Winslet had the least authentic American accent by a British performer in a movie, a poll of actors has found. Her turn as Rose DeWitt Bukater in 1998's best picture winner Titanic was scored just 2.4 out of 5 by members of American Actors UK, an association for U.S. actors now residing in Britain.
Comparably, fellow Brit Chiwetel Ejiofor's Oscar-nominated performance as American slavery hero Solomon Northup in 2014 best picture winner 12 Years a Slave was picked as the most convincing. The actor received a strong 4.5 out of 5 score by the American expats polled.
The research was coordinated by Babbel, the language learning app, ahead of Sunday's 89th Academy Awards. "Modern movie audiences demand a much higher level of authenticity when it comes to accents, and gone are the days of Errol Flynn riding through Sherwood Forest with a hybrid of Californian and Australian drawls," Katja Wilde, head of didactics at Babbel, tells Newsweek.
Related: The stories behind this year's Oscars contenders including 'La La Land' and 'Moonlight'
"Kate Winslet might feel slightly snubbed with the results from our research, but has had her accent panned by all," Wilde explains. "Her attempted Philadelphian impersonation sounds like a hybrid of many different regional American accents, and even iconic lines such as: 'Paint me like one of your French girls' don't convince our communities of actors."
In comparison, Wilde says Ejiofor's "deep Georgia twang is melodic, like many accents spoken in America at the time. He even bursts into song at one point during the film—an especially hard act to do while attempting a foreign accent."
Other U.S. accents by British actors that were praised include Christian Bale as Batman in The Dark Knight (4.2 out of 5), Henry Cavill as Superman in Man of Steel (4.2), Emma Watson in The Perks of Being a Wallflower (4.1) and Clive Owen in Inside Man (4.1).
The Iron Lady cometh out on top
British accents are notoriously difficult—just ask movie legend Dick Van Dyke, who has faced criticism for his portrayal of cockney Bert in Mary Poppins for over 50 years. "People in the U.K. love to rib me about my accent, I will never live it down," he said in 2014. "They ask what part of England I was meant to be from and I say it was a little shire in the north where most of the people were from Ohio."
Van Dyke's accent was the most poorly received by members of British Actors in LA, the U.S. organization for Brit expats. He was scored 1.6 out of 5.
The 91-year-old actor is reported to have a part in the upcoming Disney sequel Mary Poppins Returns, so he may have a chance at redemption.
Related: Oscars so young? Senior citizens are underrepresented, research finds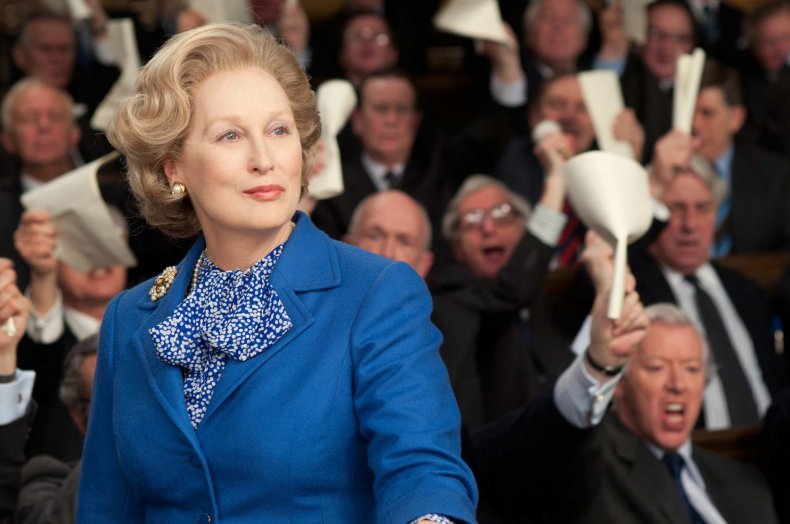 Meryl Streep's vocal work as Margaret Thatcher in The Iron Lady, meanwhile, was the most lauded accent among all of those polled. She scored 4.9 out of 5 for her Oscar-winning role.
"Streep's successful impersonation of Margaret Thatcher combines artful imitation of the Iron Lady's mannerisms with an accurate representation of her changing accent," says Wilde.
"Streep accurately portrayed how Thatcher's accent morphed over time, from a home counties dialect to the formidable rhetoric she employed towards the end of her career. Being able to handle a variety of different accents takes a lot of skill, and the role rightly won Streep an Oscar in 2012."
Gwyneth Paltrow's Oscar-winning turn as Viola de Lesseps in 1998's Shakespeare in Love (4.7 out of 5), Renee Zellweger's accent in Bridget Jones's Diary (4.5) and Robert Downey Jr.'s accent in Sherlock Holmes (4.3) were also received favorably.
See the full results of the study here.