Oscars 2017: The Stories Behind 'La La Land,' 'Moonlight' and More of This Year's Big Contenders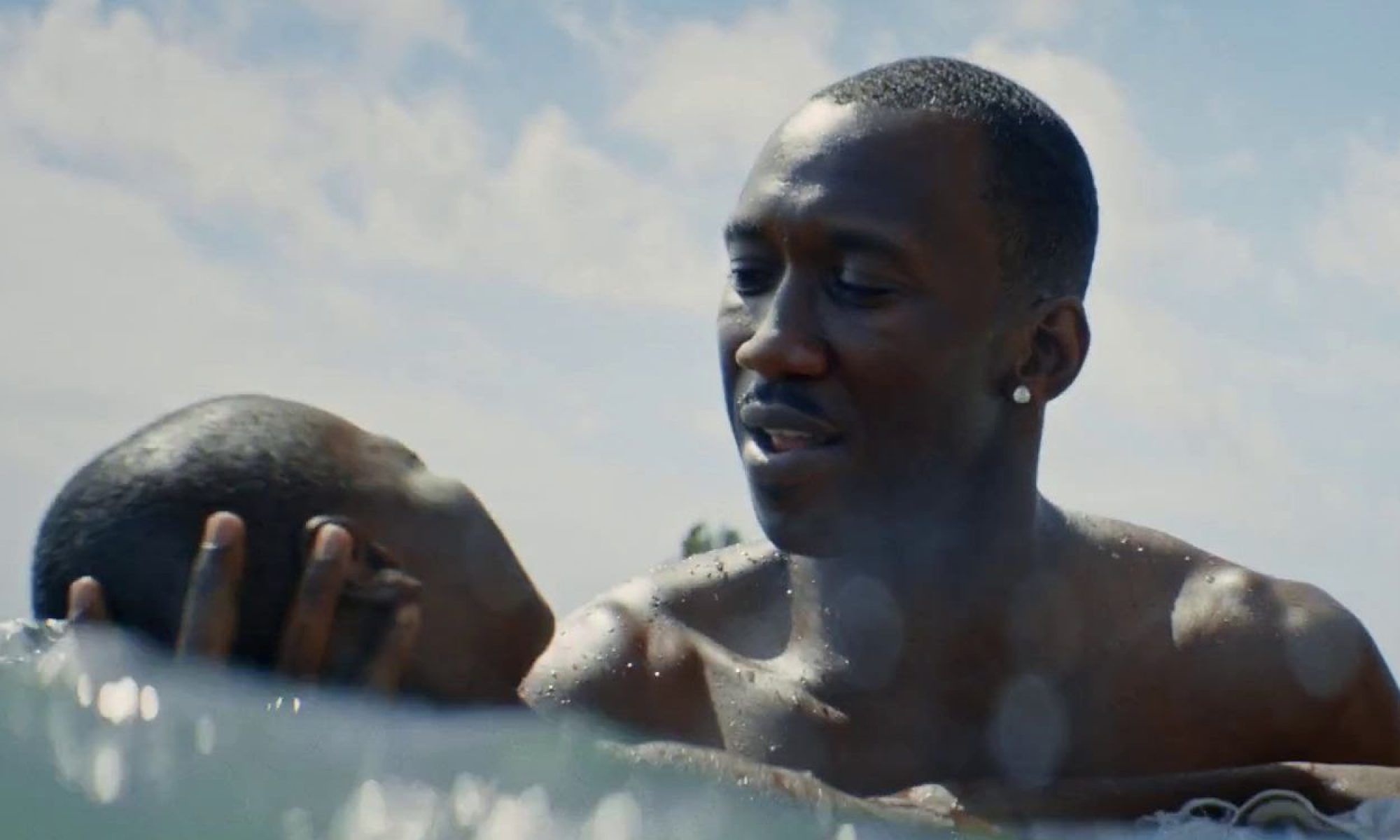 Will it be La La Land's year, or will Moonlight edge Emma Stone's twinkle toes to victory at Sunday's Academy Awards?
Whichever title walks away with the most statues, this year's crop of nominated films are some of the most diverse and politically astute ever, exploring race relations, sexuality, disabilities and mental illness.
Over the last six months, Newsweek has delved into the contenders in exclusive features with the talent in front of and behind the camera.
From the story of how Ryan Gosling prepared to play a professional piano player in La La Land to Liam Neeson's conversations about religion with Silence director Martin Scorsese, we've revealed just a little bit of the cinematic magic behind this year's big contenders.
Here's a condensed look at what we wrote about La La Land, Fences and more:
La La Land
Nominated for: Best Picture; Best Original Screenplay; Best Original Score; Best Film Editing; Best Cinematography; Best Production Design; Best Costume Design; Best Sound Editing; Best Sound Mixing; Emma Stone for Best Actress; Ryan Gosling for Best Actor; Damien Chazelle for Best Director; "Audition (The Fools Who Dream)" and "City of Stars" for Best Original Song
"The most crucial thing is to forget you're singing, to understand there's no difference between the singing voice and speaking voice in terms of its impact on your acting performance," the film's music director Marius De Vries told Newsweek about Ryan Gosling and Emma Stone's performances. "There is no change of perspective or personality as narrative drifts into song, or song drifts back into narrative...it's one continuous acting performance. If you nail that trick, singing becomes less scary—all you're thinking about is communicating your emotions through the camera." Read more…
In an interview with Newsweek, executive producer and co-star John Legend also talked about backlash to La La Land following its awards glory at the Golden Globes. "That happens all the time. When you win seven Golden Globes and are nominated for a record amount of Oscars, of course someone has to say, 'It's good but it's not that good.' It's almost like a rule," he said. Read more...
Moonlight
Nominated for: Best Picture; Best Adapted Screenplay; Best Original Score; Best Cinematography; Best Film Editing; Naomie Harris for Best Supporting Actress; Mahershala Ali for Best Supporting Actor; Barry Jenkins for Best Director
"I discovered every single female crack addict that was interviewed and I saw in documentaries had some form of sexual abuse in their life: They were either abused as children or raped as adults," said Oscar nominee Naomie Harris of playing crack addict Paula. "It was almost like the trauma of that experience created a well of so much emotional pain that they were looking for an out to ease that pain, and crack became the way they did that. Read more…
"This is a film for everybody," and not just for black people, actor Andre Holland said. "It's quite universal. I give the black community a lot of credit...I think we're a smart and sophisticated group of people. There has been, historically, resistance to certain stories and homosexuality but I think the world's changing and people's eyes are opening." Read more…
Related: How Newsweek reviewed this year's Oscar nominees
Fences
Nominated for: Best Picture; Best Adapted Screenplay; Denzel Washington for Best Actor; Viola Davis for Best Supporting Actress
Reflecting on her late husband August Wilson's acclaimed stage play being adapted for the big screen, Constanza Romero Wilson said "he'd be overwhelmed and overjoyed" by the Oscar nominations it has received. "He'd be so incredibly proud of the work Denzel has done—to be so loyal and meticulous about bringing his words to the screen and making them come alive. He would be overjoyed." Read more…
Hidden Figures
Nominated for: Best Picture; Best Adapted Screenplay; Octavia Spencer for Best Supporting Actress
Oscar-nominated screenwriter Allison Schroeder revealed how she put her own scientific background into the screenplay for this NASA-set period drama. "There was one scene where Janelle Monae's character, Mary, goes to high school and the professor says: 'This curriculum isn't designed for a woman.' And she says, 'Well, you teach it just like you teach a man,'" she said. "That happened to me in my studies in economics, so I was able to put in my own experiences as a woman in math." Read more…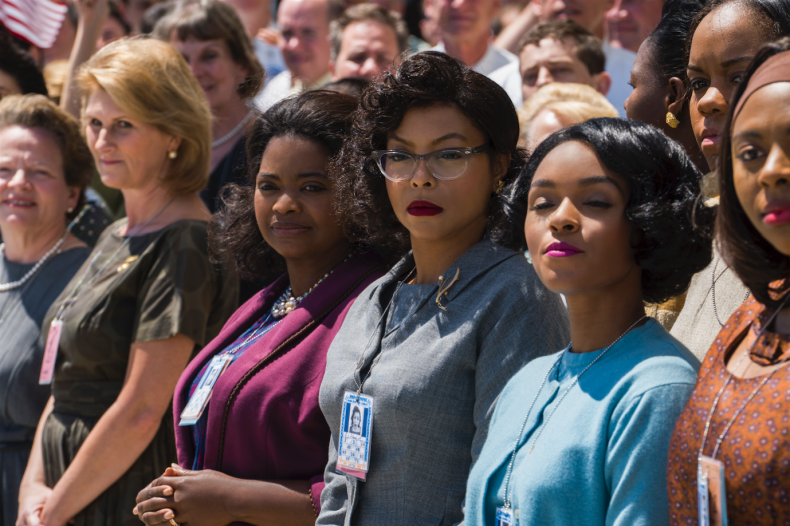 Silence
Nominated for: Best Cinematography
Actor Liam Neeson admitted he was eager to honor Martin Scorsese's vision for this period piece about persecuted Jesuit priests in Japan. "[Scorsese] has wanted to make it for close to 30 years," he said. "Passion project for him … You want to get it right for him, you know? There was a little bit of intimidation in a way because you want to please teacher." Read more…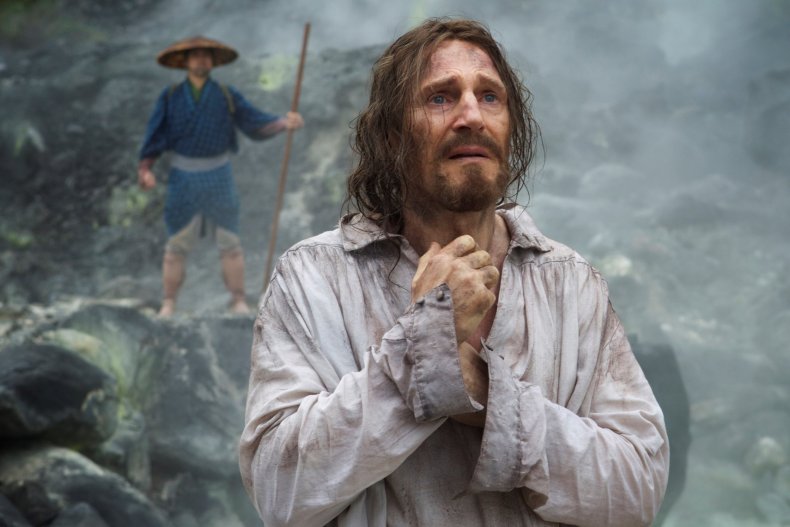 Sully
Nominated for: Best Sound Editing
"The biggest challenge [on Sully ] for me—and the most excitement—was playing off of Tom [Hanks]" said co-star Aaron Eckhart. "A supporting character is very important because you're defining the protagonist. Not everybody knows how to do that. If you're trying to be the star of the movie, you're taking some of the shine off your hero…that's not the job of the supporting character." Read more…
Related: Newsweek predicts the Oscars—who will win best picture?
Life, Animated
Nominated for: Best Documentary Feature
A moving story about Owen Suskind, who was diagnosed as autistic when he was three, Life, Animated follows how he learned to communicate with his family through his love of Disney films. "The atmosphere, the disrespect, the mocking of people with disabilities that President Trump has shown is really disgraceful," said director Roger Ross Williams, referring to Trump's apparent mocking of a disabled journalist. "It contributes to an environment that is terrible for people like Owen. Owen was bullied in school. To encourage that kind of behavior is disgraceful. This film is exactly the opposite—it speaks to inclusion." Read more...