Katy Perry is being slammed for her abortion rights tweet after endorsing Rick Caruso for Los Angeles mayor.
On Monday, July 4, the "Dark Horse" singer, 37, posted via Twitter: "'Baby you're a firework' is a 10 but women in the U.S. have fewer rights than an actual sparkler smh."
Fans were quick to remind the singer that she advocated for the billionaire businessman, 63, who previously opposed abortion.
"You supported an anti-abortion mayoral candidate in the last 30 days," one person tweeted, while sharing a screenshot Perry's June 5 tweet, which read: "RICK CARUSO FTW [for the win]!"
A second user said: "You wouldn't know it from all the ads, but Rick Caruso is a Republican anti-abortion candidate. He has done a great job creating a misleading image of himself for voters. Please pay attention and look into candidates' backgrounds."
"Hypocrite," another simply wrote.
Newsweek reached out to Perry for comment.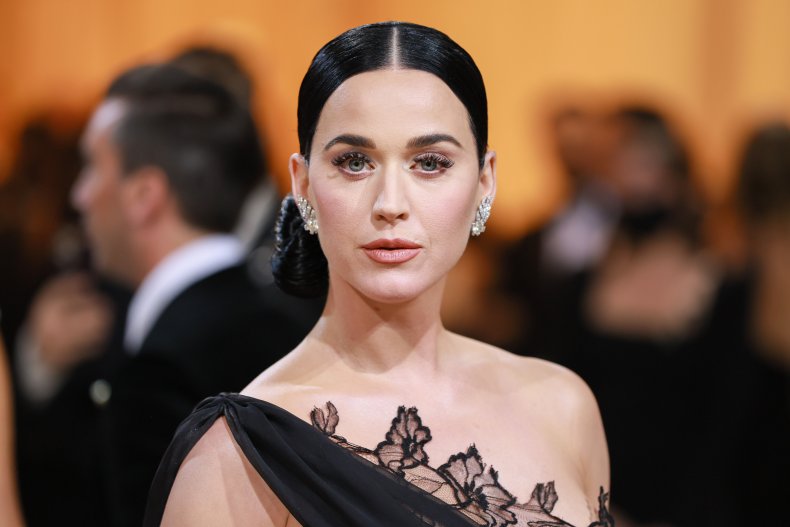 Caruso, now running as a Democrat, was once a Republican who donated money to anti-abortion rights candidates.
Mike Feuer, one of Caruso's former opponents, accused the real estate mogul of "providing millions of dollars to the GOP and anti-choice Republican Presidents and Presidential candidates—from George W. Bush to Mitt Romney, and more recently, John Kasich.''
According to ABC Eyewitness News, Planned Parenthood urged Caruso to apologize for his past funding ahead of the U.S. Supreme Court's decision to overturn Roe v. Wade.
In a letter sent to Caruso, executive director Celinda Vázquez wrote: "You have supported some of the strongest enemies to reproductive rights in the country. You have used your wealth and influence to support policymakers who likened abortion to murder, and who have made concerted efforts to defund Planned Parenthood and overturn Roe v. Wade.
"You now claim that you have had a change of heart, but that is not enough. Voters need a clear picture of where you stand on reproductive rights and a better understanding of why you supported such harmful policies and lawmakers in the past.''
After Politico obtained a draft majority opinion that claimed the court privately voted on the matter, Caruso tweeted he is "pro-choice" and would "vigorously protect a woman's right to choose," if he were elected.
Back in July 2007, however, Los Angeles Magazine reported that Caruso opposed abortion in most cases. When asked about the article, Caruso's campaign said that "Rick has always been pro-choice and has always supported Roe v. Wade.''
Caruso will go head-to-head with Democrat congresswoman Karen Bass in November in the race to replace L.A. mayor Eric Garcetti.