Famously friendly celebrity Keanu Reeves has struck again as he's gone viral on social media for his latest act of kindness.
Verified Twitter user Andrew Kimmel detailed his account of watching Reeves handle an interaction with a young fan who shot a series of "rapid-fire questions" at the actor, and to his credit, Reeves "happily responded to every single one."
Reeves, star of franchises like The Matrix, John Wick and Bill & Ted, is a popular figure in the movie industry. He is a favorite for internet users who often turn pictures of him into memes but he's also widely known for his helpfulness and positivity.
"Keanu Reeves was on my flight from London to NYC today," TV producer Kimmel wrote on Monday evening [and] a "young boy asked for an autograph at baggage & then began to fire off a series of rapid-fire questions. Keanu happily responded to every single one..."
Kimmel included a picture of Reeves in the airport, seemingly with the aforementioned boy next to him.
A massive 167 thousand people liked the initial tweet with over 13,000 more people retweeted it. From there, Kimmel went on to describe his account of the questioning from the boy to the actor.
"Kid: Why were you in London?
KR: Filming a documentary.
Kid: I saw online you were at the Grand Prix (pronouncing the x)
KR: Yes, the Grand Prix (in a French accent, without correcting him). F1! Race cars!
Kid: Do you drive?
KR: Not F1, but I like riding motorcycles.
Kid: Do you live in NY?
KR: I live in LA.
Kid: How long are you gonna be in New York?
KR: Four days! No... five. Five days!
Kid: Why are you in NY?
KR: Gonna see a broadway show!
Kid: What broadway show?
KR: American Buffalo! Mamet!
Kid: Where are you staying in NY?
KR: Midtown!
From there Kimmel mentioned that the kid ran out of questions, then it was his time to face a brief "grilling" from Reeves who asked his own quick fire questions.
"The man could not have been nicer, especially after an international flight," Kimmel continued, calling Reeves a "class act."
Kimmel also confirmed that he himself also snapped a quick fan picture with Reeves.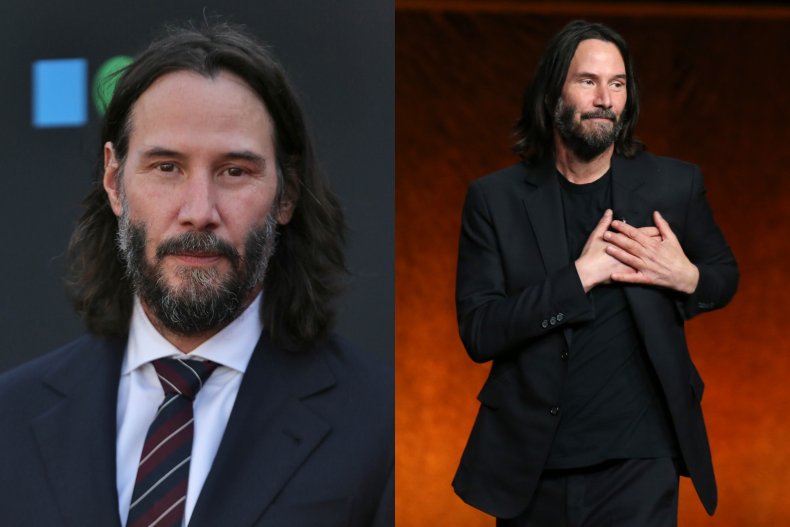 Thousands of fans of the story stuck with Kimmel throughout the thread, with many replies sharing their enthusiasm for Reeves. It prompted some others to share their own stories of interactions they've had with Reeves in real life too.
"Keanu was filming outside our city, my ex & our kids went to the set. My ex always was a fan, she stormed the set. Security was going to throw them out, Keanu said no. He signed autographs & took pictures with them. Just the nicest guy!" Recalled Twitter user @jeff_nepinak.
"I met Keanu when he was filming Matrix 4, super chill and no arrogance at all. He's humble and also an amazing person and actor," wrote, @kiGZterSHMK
The stories from fans, and compliments for Reeves go on and on in the comment section of the original tweet.
Reeves himself is not on any form of social media, so he is unlikely to see all the outpouring of love for him.
"Privacy is important to me," Reeves told Entertainment Tonight, explaining why he's not on social media, "And yeah, I don't really have anything to say about anything!"