'The Voice': Kelly Clarkson Reveals When She Will Be Back
The Voice 2021 (Season 20) has been one coach down throughout the battle rounds, with Kelsea Ballerini sitting in for the unwell Kelly Clarkson. As the NBC show heads into its next rounds, however, Clarkson has revealed via her social media when she will be back.
While she has been off the show, Clarkson has been following along at home, offering her support for Team Kelly. During the April 12 show, for example, she tweeted: "I got chills watching that at home! I can only imagine how your battle sounded live!"
She also sent another thank you message to Ballerini for acting as guest coach. She wrote, "From Kelly to Kelsea [two hearts emoji] Thank you @kelseaballerini for taking care of #TeamKelly."
This latter message seemed to confirm that Ballerini's time on The Voice was over and that Clarkson would be taking over on the next episode. This was then confirmed by a video Clarkson posted on Twitter to tease the appearance of Snoop Dogg as a 'mega-mentor' during the knockouts. Clarkson wrote, "Y'all don't want to miss @SnoopDogg with #TeamKelly next Monday on @NBCTheVoice!! #TheVoice"
In the video, we see Clarkson appear alongside fellow coaches Blake Shelton, John Legend and the departing Nick Jonas, confirming she will be back for the knockouts.
This means that Kelly will be making her return to The Voice on the Monday, April 19 episode of the NBC singing competition.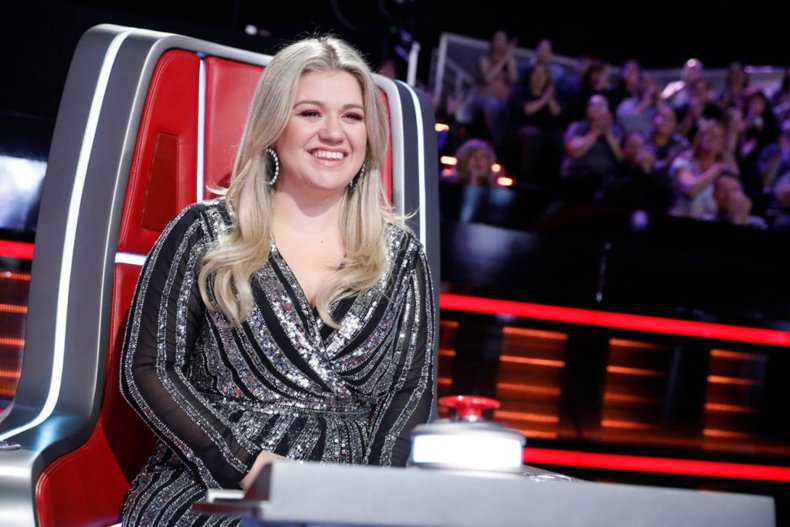 This was also confirmed on Clarkson's Twitter in another message to Ballerini in which the former American Idol winner wrote: "You are doing such an amazing job
@KelseaBallerini!! Thank you for taking great care of #TeamKelly for me. See y'all next week!"
While she has been away, the other coaches have been having fun at Clarkson's expense. After host Carson Daly said Clarkson was feeling ill (though he later clarified it was not COVID-related), Shelton joked that she was dodging the battle rounds so she did not have to send any of Team Kelly home. Legend, meanwhile, joked that if she wanted people to believe she was sick, she should make her voice sound raspier.
When Clarkson returns on the April 19 episode, she has seven contestants left in Team Kelly, with Anna Grace, Avery Robinson, Corey Ward, Gihanna Zoe, Kenzie Wheeler, Ryleigh Modig and Savanna Woods all advancing to the knockouts.
The Voice Season 20 airs Mondays at 8 p.m. ET / 7 p.m. CT on NBC. All episodes of the season so far are streaming now on Hulu and Peacock.