Kellyanne Conway Suggests Mueller May Never Produce a Report—'Let's See if There's a Report to Even Discuss'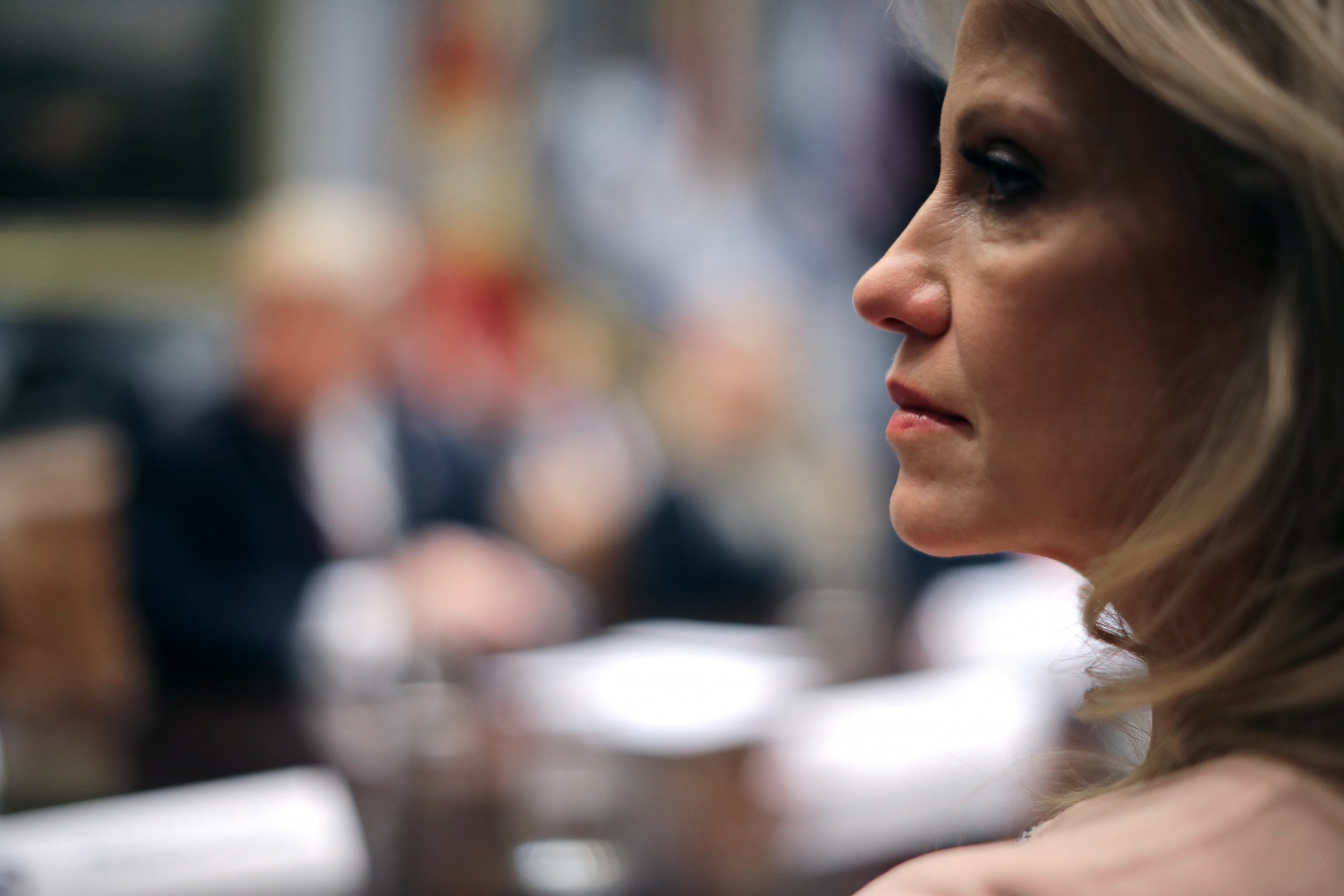 Kellyanne Conway has suggested that Robert Mueller may never produce his report into alleged Russian interference, adding that it will ultimately be up to the special counsel to decide if the "endless" investigations ever conclude.
During a fiery appearance on CNN's Cuomo Prime Time, the White House counselor and host Chris Cuomo clashed when discussing the recent revelations surrounding President Donald Trump and former acting FBI Director Andrew McCabe.
During the show, Cuomo asked Conway to respond to comments from McCabe made to fellow CNN host Anderson Cooper when asked if Trump could still be an "asset" to Russia.
"I think it's possible," McCabe replied. "I think that's why we started our investigation, and I'm really anxious to see where Mueller concludes that."
Cuomo told Conway that when the Mueller investigation report does come out, he will give the administration "as much time as you want to discuss its findings. I believe it's critical to the American people, the offer will always stand."
"Let's see if there's a report to even discuss," she replied. "And let's see when these endless investigations actually end. The American people want their elected officials to focus on issues and my boss is."
Cuomo suggested that the report should be made public and that the president should want it "more than anybody."
"That's up to Mr Mueller," Conway said, to which Cuomo disagreed. He put it to Conway that "your boy" Attorney General William Barr will decide what to do with the report.
When asked for a response to McCabe's claim that the president is "compromised and maybe even an asset of Russia," Conway replied: "It's hardly worth dignifying with a response. He's a known liar and leaker."
Cuomo then asked if she believes the president has "more credibility" than McCabe. "Yes, of course. It's not even close," she said before accusing McCabe of attempting to "overthrow a democratically elected president."
The pair also discussed a report in the New York Times which claimed that Trump asked the acting attorney general Matthew Whitaker to put Geoffrey Berman, the U.S. attorney for the Southern District of New York and an ally of the president, in charge of the investigation into allegations Trump paid two women money to keep their alleged affairs a secret during the 2016 election campaign despite him being recused from the probe.
When asked if Trump was aware that Berman had been recused, Conway said "of course he would know it."
"If I knew, he knew, he's the president. If you [Cuomo] knew it, certainly a lot of people knew it" she added, reports Mediate. Trump has denied the allegations reported in the New York Times article.