Kellyanne Conway's Daughter Slams Hateful Remarks About Parents' Divorce
Kellyanne Conway's daughter, Claudia Conway, slammed people for "hatefully commenting" on her parents' marriage, days after it was announced they are in the latter stages of a divorce.
Kellyanne Conway, 56, and her husband George Conway, 59, married in 2001 and have four children. They are reported to have retained lawyers as they plan to end their marriage after years of speculation about their relationship.
After the New York Post reported on Friday that the two were divorcing, the pair released a joint statement on Saturday, in which they confirmed the news.
"We are in the final stages of an amicable divorce," read the statement. "We married more than two decades ago, cherish the many happy years (and four corgis) we've shared, and above all else, our four incredible children, who remain the heartbeat of our family and our top priority."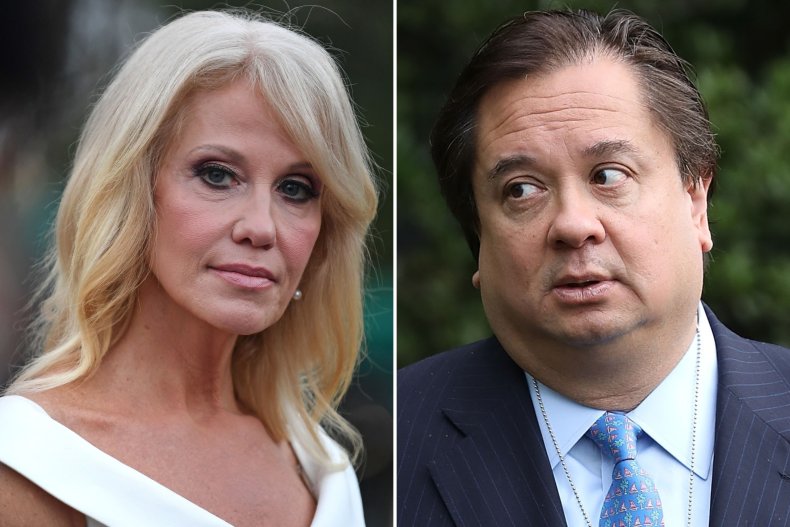 "Kindly respect our privacy," they added. "We appreciate the many family members, friends and colleagues who know us, care for us, and support us. We remain united as parents to provide love, joy, comfort and protection to our beautiful children."
After initially returning to Twitter after a long break on Friday to post a message that read "y'all need to shut up [for real]," Claudia Conway, 18, has more directly addressed the news in tweets shared in the early hours of Wednesday morning.
She wrote that "for those asking how I am, I'm slaying per usual," before taking aim at "the media," singling out journalists who have been "hatefully commenting" on the demise of her parents' marriage.
The teen asked "why does the media love to tear women down," adding a crying face emoji. She added that "all these journalists hatefully commenting on another woman's marriage are either divorced, will be single forever, or haven't met their husband's secretary yet."
In response to her post, one Twitter user commented: "Curious question, does the divorce make you relieved or sad? Looking back, I kinda wish my parents got divorced instead of staying together unhappily."
"I think everyone banks on having that picture-perfect 'nuclear family' but families come in all different structures," she replied. "[So] to put it simply, I love both of my parents and am excited for the new chapters of their lives that they are stepping into. Relieved."
Claudia Conway, who last year came out as gay and describes her political views as left-leaning, made headlines as her mother worked as a counselor to former President Donald Trump, publicly lambasting her personally and politically.
She also announced on Twitter in August 2020 that she was "officially pushing for emancipation" from her parents. Things came to a head in January 2021, when Claudia Conway accused her mother of posting a topless picture of her via Twitter's now-defunct Fleets feature.
In a December 2022 interview with Bustle, Claudia Conway conceded that she didn't believe her mother intentionally posted the image, which was discovered when her mother was going through her phone.
"My mother helped me through it. She helped me clear it from the Internet. So I wholeheartedly don't think she posted it," said Claudia Conway, who shared the belief that her mother's phone was hacked. "But it was extremely traumatic."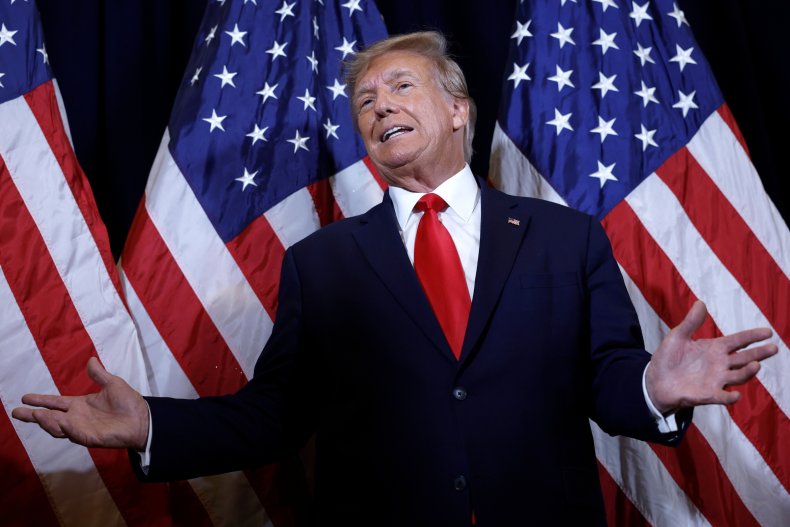 In the summer of 2021, erstwhile American Idol contestant Claudia Conway revealed in a TikTok post that she was on good terms with her mother.
"I know a lot of people are confused about my situation, but I am happy and I'm safe, and my relationship with my mom is actually really good right now," she said.
"She's getting the guidance she needs, I got the guidance I needed, we got the guidance we needed together. And it's all about breaking that cycle. So, we are living proof that you can break that cycle."
Telling Bustle in December that she and her mother had been going to therapy sessions together, Claudia Conway said: "I'm not going to talk about my mom's trauma because it's her story, not mine. But when you have trauma that you have held onto for, let's say, 40 years of your life, and you have children, it is so hard to not pass that down to them."
The younger Conway added that she now has "all the respect in the world" for her mother for dealing with her past with her in therapy, adding: "Being so young, it's really hard to understand why someone is treating you the way they are, especially when they're your mother and you look up to them so much. I've learned so much about her."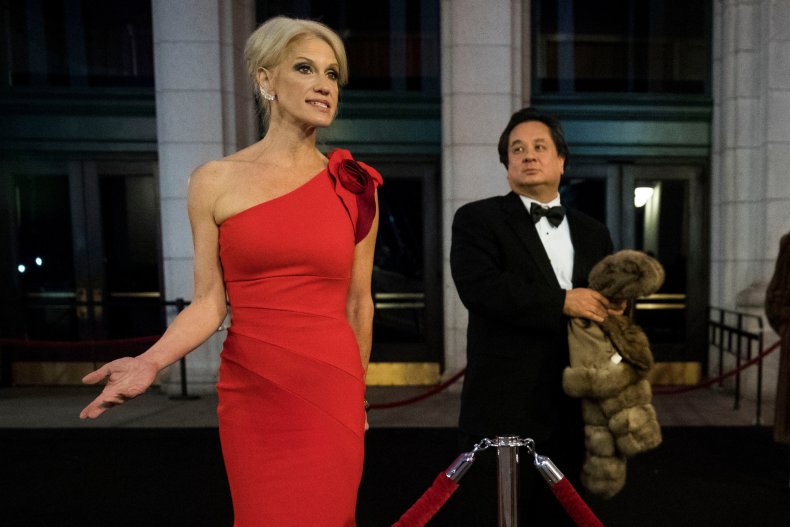 Meanwhile, Claudia Conway's lawyer father George Conway, co-founder of anti-Trump political action committee The Lincoln Project, has also spoken out following the split news, firing back at Trump on social media after the real estate mogul's public jab.
Shortly after the news broke, Trump—to whom Kellyanne Conway served as senior counselor from 2017 to 2020—celebrated the decision as he lambasted George Conway, who is one of his most vocal critics.
"Congratulations to Kellyanne Conway on her DIVORCE from her wacko husband, Mr. Kellyanne Conway," Trump wrote. "Free at last, she has finally gotten rid of the disgusting albatross around her neck."
"She is a great person, and will now be free to lead the kind of life that she deserves...and it will be a great life without the extremely unattractive loser by her side!" Trump added.
Responding to the post, George Conway wrote on his Truth Social account: "Looking forward to seeing you in New York at E. Jean's trial next month! Hugs and kisses."
George Conway was referring to Trump's trial in New York City on April 25, which involves E. Jean Carroll's lawsuit. Carroll, a former Elle columnist, is suing Trump for defamation over comments he made in which he denied allegations that he raped her in a dressing room in New York department store Bergdorf Goodman in the 1990s.
Kellyanne Conway has remained supportive of her former boss, but in a guest essay for The New York Times in January, she warned it would be "foolish to assume that Mr. Trump's path to another presidency would be smooth and secure."
Update 03/08/23, 4:55 a.m. ET: This article was updated with additional information.