Representative Ken Buck criticized the current impeachment inquiry by House Republicans against President Joe Biden on Friday, suggesting that it is a waste of time.
"I haven't heard an accurate fact in conference in a long time. I'm not going to waste my time," the Republican from Colorado told CNN's Manu Raju on Friday when asked his opinion on the inquiry.
Earlier this week, House Speaker Kevin McCarthy announced that House Republicans were launching an official impeachment inquiry against Biden relating to his son, Hunter Biden's business dealings.
Newsweek reached out to Buck and McCarthy's press offices via email for comment.
"Today, I am directing our house committee to open a formal impeachment inquiry into President Joe Biden. This logical next step will give our committees the full power to gather all of the facts and answers for the American public," McCarthy said during a press conference on Tuesday. "These are allegations of abuse of power, obstruction and corruption, and they warrant further investigation by the House of Representatives."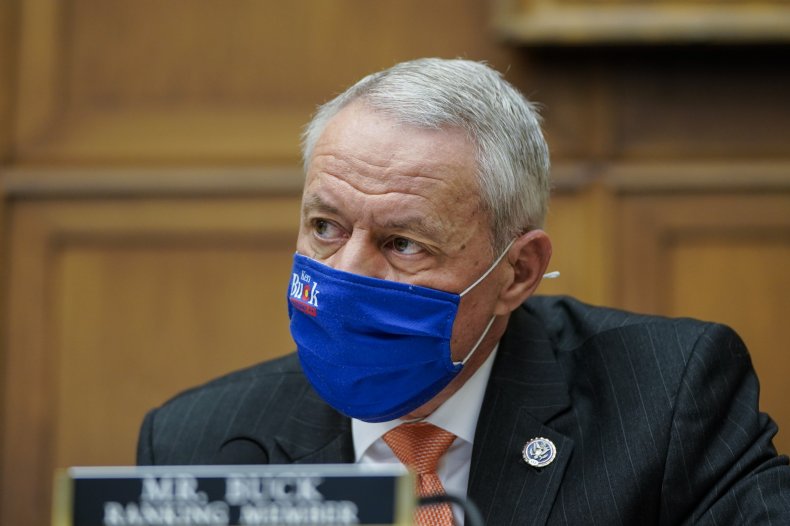 Over the past few months, members of the Republican-led House Oversight Committee have been investigating Biden and his son, Hunter. The committee heard testimony from a former business partner of Hunter, Devon Archer, to discuss Hunter's work at Burisma, a Ukrainian energy company.
During his testimony, Archer said that Joe Biden spoke with Hunter on numerous phone calls, but the two never discussed any sort of business dealings.
McCarthy was pressured to launch the formal impeachment inquiry against Biden by House Republicans Marjorie Taylor Greene and Matt Gaetz. On Biden's first day in office, Greene announced that she was filing articles of impeachment against Biden. Shortly after McCarthy's announcement of the inquiry, Gaetz gave a speech on the House floor calling on McCarthy to take further action against Biden and warned of a possible motion to oust the House Speaker from his role.
Earlier this month, Buck criticized the impeachment inquiry during an interview with MSNBC's Inside with Jen Psaki.
"Marjorie filed impeachment articles of impeachment on President Biden before he was sworn into office more than two and a half years ago...The idea that she is now the expert on impeachment or that she is someone who should set the timing on impeachment is absurd," Buck said.
"The time for impeachment is the time when there's evidence linking President Biden—if there's evidence linking President Biden to a high crime or misdemeanor. That doesn't exist right now."
In a statement on X, formerly Twitter on Tuesday, White House spokesperson Ian Sams said: "House Republicans have been investigating the President for 9 months, and they've turned up no evidence of wrongdoing. His own GOP members have said so. He vowed to hold a vote to open impeachment, now he flip flopped because he doesn't have support. Extreme politics at its worst."
Biden also responded to the impeachment inquiry during a speech on Wednesday where he said, "I'm focused on the things the American people want me focused on...The best I can tell is they want to impeach me because they want to shut down the government."