Kevin McCarthy's announcement supporting an impeachment inquiry into President Joe Biden has thrust forward House Republican investigations examining alleged business connections between the president and his son, Hunter Biden.
While investigations have so far not produced new, compelling evidence of improper business links between Joe and Hunter, the move will provide the GOP with additional investigatory powers, as well as set up the path for potential impeachment.
Newsweek has examined how far McCarthy's announcement has changed matters and whether the president could leave office, among other questions.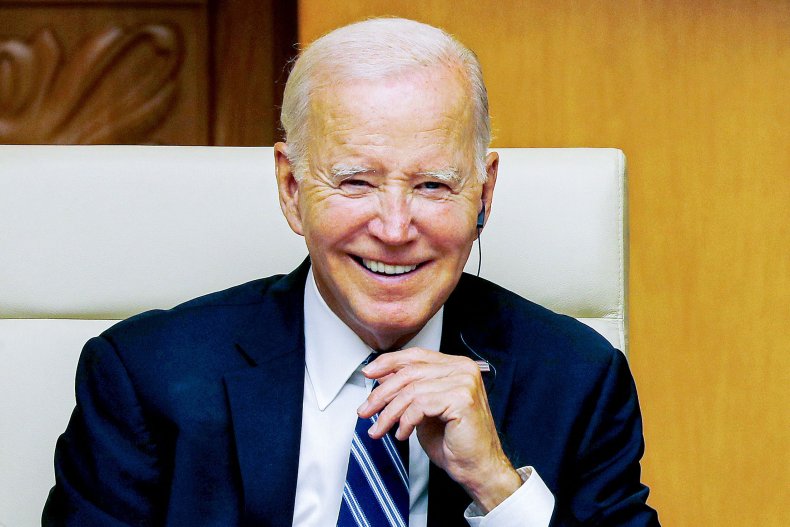 Allegations About Hunter Biden and Family
The alleged connection between Joe Biden and his son's business dealings is the center of an ongoing House Republican investigation into the president.
Biden and his staff have repeatedly denied that the president ever had any involvement in his son's dealings.
The Republican House Oversight Committee has been investigating the Biden family for nine months, issuing subpoenas for financial records and former associates of the president's son to testify. It has so far produced no new or compelling evidence.
In July, Devon Archer, a former business partner of Hunter Biden, gave testimony for the committee. While he said he believed the Biden family brand helped Hunter prove his worth at Ukrainian energy firm Burisma, Archer said Joe Biden did not talk on business calls nor steer policy to help his son.
An impeachment inquiry would allow House Republicans to make their next moves to strengthen their case against the president, including obtaining Hunter Biden's bank records.
Representative Marjorie Taylor Greene, a staunch conservative in Georgia and McCarthy ally, voiced approval for an impeachment inquiry in a post to X, formerly Twitter.
"It's the right thing to do and our country deserves the House of Representatives to fully investigate Joe Biden and uncover the entire network who colluded to cover up his crimes from the American people," Greene wrote.
Kevin McCarthy Faces Right Wing Revolt
The inquiry was announced as House Speaker Kevin McCarthy faced significant opposition from within his party.
Florida Rep. Matt Gaetz has threatened to remove McCarthy over delays to the impeachment proceeding. Gaetz is among a number of House Republicans pushing for large-scale government spending cuts too.
McCarthy is negotiating with Democrats to avert a government shutdown before the end of the month. Funding for federal agencies dries up on September 30 when the fiscal year reaches its end. With the Senate seeking to raise spending levels in FY 2024 and the House demanding sharp cuts, heated negotiations loom.
If McCarthy cannot strike a deal between moderate and right-wing Republicans, he may be forced to make concessions to some centrist Democrats to keep the government open—a move that would likely spark outrage from conservatives, who could file a motion to hold a vote on vacating his position at any point.
Speaking after McCarthy announced his support for an impeachment inquiry, Gaetz issued the House Speaker with a warning.
"I rise today to serve notice: Mr. Speaker, you are out of compliance with the agreement that allowed you to assume this role. The path forward for the House of Representatives is to either bring you into immediate, total compliance or remove you pursuant to a motion to vacate the chair," Gaetz said on the House floor.
"So we're either going to get compliance, or we're going to start having votes on motions to vacate, and we're gonna have them regularly. I don't anticipate them passing immediately. But I think that, you know, if we have to begin every single day in Congress with the prayer, the pledge and the motion to vacate, so be it."
Extra Powers of Impeachment Inquiry
A presidential impeachment inquiry is an investigatory process into alleged misconduct that precedes a formal impeachment vote in the House. A simple majority is needed to impeach the president. From there, a trial is held in the Senate, followed by a vote to potentially remove the president from office.
Opening the inquiry would give the House an improved ability to obtain information pertinent to the Hunter Biden investigation. Although the House Oversight Committee has been given access to a great deal of information so far, the inquiry grants the power to gather information in foreign countries, as stated by Just Security at the Reiss Center on Law and Security, New York University School of Law.
Practically speaking, the influence of the impeachment inquiry carries precedential weight to it. As stated by the Congressional Research Service, during the Nixon impeachment the Judiciary Committee noted that no subject of 70 prior impeachment investigations "challenged the power of the committee conducting the impeachment investigation to compel the production of evidence it deemed necessary."
Could Biden Be Removed From Office?
The GOP has yet to reveal any meaningful evidence to back up the allegations of corruption against Biden, and the claims have been denied by the White House and Hunter Biden's lawyers.
The Republicans, who have a slim majority in the House, would need just a simple majority there to launch an impeachment hearing against Biden. But it is hard to see how they could achieve the two-thirds vote that would be required to convict Biden in the Senate, where Democrats hold a razor-thin majority.
If impeachment is eventually brought to a vote, Democrats in the Senate would almost certainly reject it, as they have been critical of Republican investigations into the Biden family. Several Republican senators have also voiced skepticism.
Is This Revenge for Impeaching Trump?
Donald Trump was impeached twice during his presidency but acquitted both times, with his opponents unable to get the necessary two-thirds Senate majority for a conviction. The then-president was accused of abuse of power in the first trial, and "incitement of insurrection" in the second after his supporters stormed Congress on January 6, 2021.
While the former president's name has mostly been kept out of the conversation surrounding Biden, his supporters have attempted to draw a line between the two.
In a post on X, formerly known as Twitter, published on Monday, Republican Rep. Marjorie Taylor Greene shared an article claiming that federal agencies "received waves of warnings about Hunter Biden" since 2015 "but delivered no consequences."
"The cover-up happened mostly during President Trump's own administration," Greene wrote, sharing a link to the article on X. She added: "Betrayed just like Caesar!!!"