Kenneka Jenkins: Rosemont Police Reject Calls for FBI Probe into Chicago Hotel Freezer Death
The police force investigating the death of Kenneka Jenkins, the Chicago woman who was found dead in a hotel freezer, says it will call in the FBI, defying calls from activists and the dead woman's family for a federal probe.
The body of Jenkins, who was 19, was found in the early hours of September 10 in a walk-in freezer at the Crowne Plaza Chicago O'Hare Hotel in Rosemont, Illinois, where she had gone to a party late on September 8.
Jenkins' death sparked speculation of foul play by commentators on social media and her family has called for a federal investigation.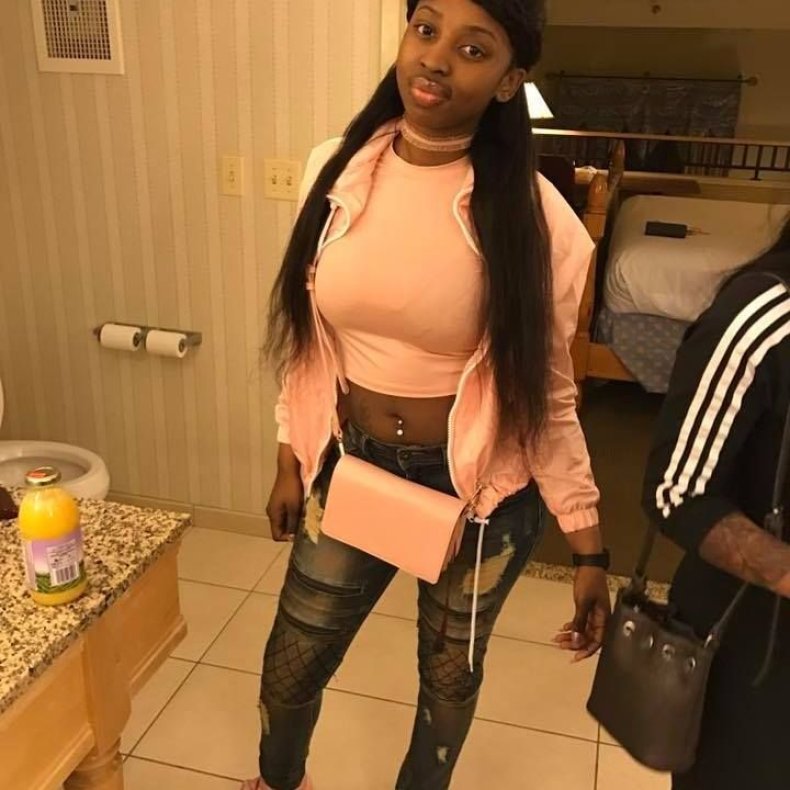 But in a statement issued on Monday, the chief of Rosemont police said that the probe would remain at a local level.
"This investigation has been and remains the utmost priority for us," said Chief Donald Stephens III. "Throughout this investigation we have used any and all outside agencies necessary to complete a thorough investigation and will continue to do so as needed.
"As with any investigation, we have resources and assistance available from the local, county, state, and federal level," he added.
Read more: The family of Kenneka Jenkins want a federal investigation into her death
Rosemont police said on Friday that it had interviewed 25 people in relation to Jenkins' death, including 16 who were in the hotel room where the party she attended was held.
The police force said it had sent two social media videos to a private lab for further investigation; ordered Facebook to preserve evidence; and had obtained search warrants for two Facebook accounts relevant to the probe. Jenkins' friends posted videos of the night of the party to social media following her disappearance, sparking accusations that they had been involved in her demise.
Activists have claimed that they have lost faith in the ability of Rosemont police to conduct the investigation.
"We need the FBI to take over this case because the public trust is not there" for Rosemont police," said Jedidiah Brown, who protested outside the hotel on Monday, the Chicago Tribune reported.
But Chief Stephens insisted the police were making progress.
"I am fully confident in the ability of each and every one of the officers, detectives and leadership team charged with this case. At no time have I doubted the work that is being done," he said.
A spokesman for the FBI field office in Chicago, Garrett Croon, told Newsweek on Monday that the FBI would not open its own investigation unless local law enforcement makes a "request to assist with an investigation."
Jenkins left her family home in Chicago around 11:30 p.m. on September 8 to attend the party at the hotel with friends. But she later became separated from her friends, who called Jenkins' mother, Tereasa Martin, around 4:00 a.m. on September 9 to say Jenkins was missing.
Police notified the hotel that Jenkins was missing around 1:15 p.m. on September 9—hours after Martin originally contacted police—but her body was not discovered until before 1:00 a.m. on September 10.
Rosemont police have released hotel surveillance footage from the night of the party. Clips from around 1:15 a.m. on September 9 show Jenkins walking normally with friends through the hotel. But clips from around 3:30 a.m. that night show Jenkins staggering through an empty hotel hallway, bumping into the wall before entering a vacant kitchen, where she ventures out of shot, presumably into the walk-in freezer where she was found dead.
But activists have claimed that the tapes are either fake or misleading and are alleging a cover-up.
Police said they are awaiting results of a toxicology report on Jenkins to try and establish a cause of death. The Cook County medical examiner's office carried out an inquest on September 10 but failed to determine what caused Jenkins' death.