Kentucky Woman Arrested for Allegedly Shooting a KFC Drive-Thru Window As She Didn't Get a Fork and Napkin
A woman who allegedly became so infuriated at KFC not giving her cutlery and napkins that she fired shots into the restaurant has been arrested by police.
Jonelle Jade Dare, 33, was at a drive-thru window for the fast food outlet in Shelby, Kentucky at around midday on October 28. After getting her meal, she became upset at the lack of utensils she asked for, according to the Louisville Courier-Journal.
The publication reported witnesses as saying Dare then abused the cashier, drove forward a few feet, pulled out a gun and fired through the drive-thru windows.
Several employees and customers were inside the outlet at the time, but no one was hurt.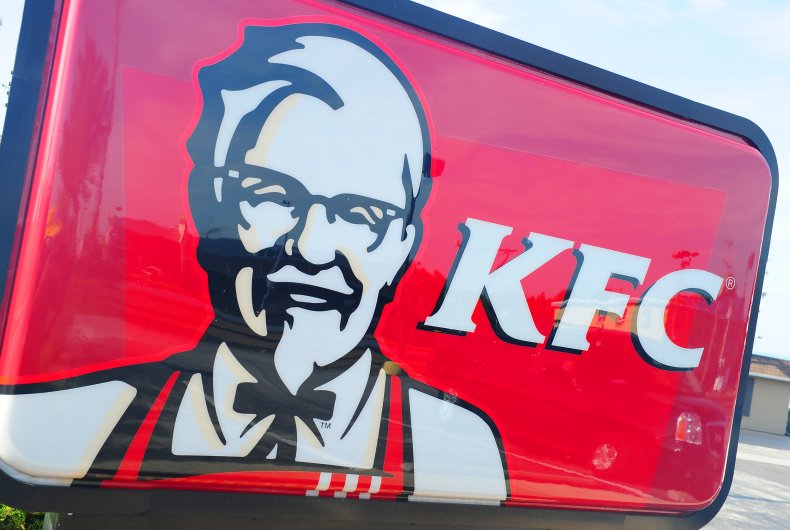 Charlene Witt, the manager of a Subway franchise across the road from the outlet, told CBS affiliate WLKY in October: "I just can't even think about what was going through their head to pull out a gun and shoot a window. It's scary."
Shelbyville resident Steve Cook posted an image to Facebook showing the shattered drive-thru window. "This happen[ed] at KFC early today some [woman] got [mad] over paper towels and a fork and shot a 9 mm at workers in Shelbyville," the caption read.
Dare is from Marietta, Georgia. Police officers in her home state tracked her down after warrants for her arrest were issued and the U.S. Marshals Service was informed.
Officers found a weapon at her house matching the description of the one used at the Shelbyville KFC.
She was arrested just after midnight on Tuesday by Sandy Springs police, and awaits extradition to Kentucky. She has been charged with wanton endangerment and criminal mischief, ABC 6 reported.
Dare's is just the latest in a stream of alleged fast food rage incidents. Back in August, a woman smashed a window at a Steak 'n Shake in Peoria, Illinois, after becoming angry about a delayed order, according to police.
Also in August, a man in Sarasota, Florida, got apoplectic when he did not get the correct order for a Filet-o-Fish he wanted. He vented his anger by attacking the drive-thru with a shopping cart.
In July, a woman in Tennessee was charged with aggravated assault for attacking a McDonald's manager with a stun gun and trying to pull him out the drive-thru window.