Kenya's Electoral Commission to Quit Ahead of 2017 Vote After Deadly Protests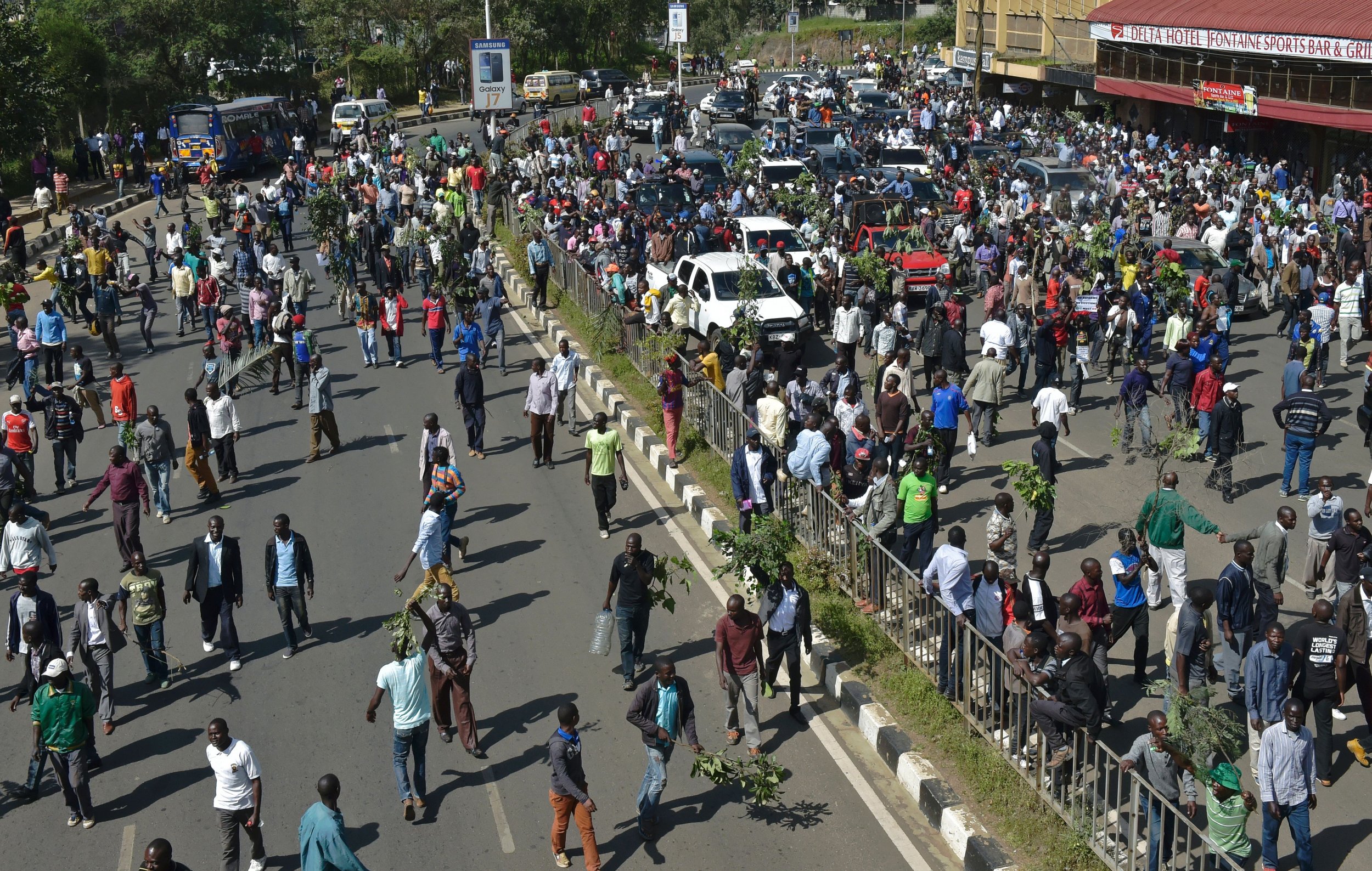 Kenyan electoral officials have agreed to leave office ahead of the 2017 vote after months of protests by opposition supporters.
Commissioners in the Independent Electoral and Boundaries Commission (IEBC) told a Kenyan parliamentary committee Wednesday that they were willing to leave their posts in return for a political settlement, regional newspaper The East African reported.
Issack Hassan, the chair of the commission, reportedly told the committee that the nine-member commission would not be "a stumbling block to electoral reforms." The commission members will be offered compensation for their decision, although the amount is not yet clear.
Raila Odinga, the leader of the opposition Coalition for Reforms and Democracy (CORD), has called for a reform of the IEBC, alleging that the commission was biased towards the government and could not be trusted to oversee Kenya's 2017 general election in a free and fair manner. Odinga thanked the parliamentary committee in a statement Thursday for ensuring the "harmonious and mature discussions" that have produced this "commendable progress."
Opposition supporters have been protesting in the capital Nairobi and elsewhere in Kenya for several months. The protests were banned in early June after at least five people were killed during demonstrations in May, and the opposition accused police of using excessive force and brutality on unarmed protesters.
Kiraitu Murungi, the co-chair of the parliamentary committee investigating the opposition allegations against the IEBC, had pleaded with the commissioners to leave in order to ensure peaceful elections in 2017. "Kenya is a peaceful country and we don't want a repeat of the 2007 post-election violence," said Kiraitu, according to The East African.
Following a disputed election result in 2007—in which the incumbent Mwai Kibaki was declared the victor ahead of Odinga, who alleged rigging— some 1,200 people were killed and 500,000 displaced in months of violence. Several high-profile politicians, including Kenya's current deputy president William Ruto, were accused of crimes against humanity by the International Criminal Court (ICC) in the wake of the violence. The ICC threw out the case against Ruto in April due to insufficient evidence.