'Kill Jay Z' Music Video: What Jay-Z Told Directors About Cheating on Beyoncé and How the Filmmakers Tackled His Most Personal Song Ever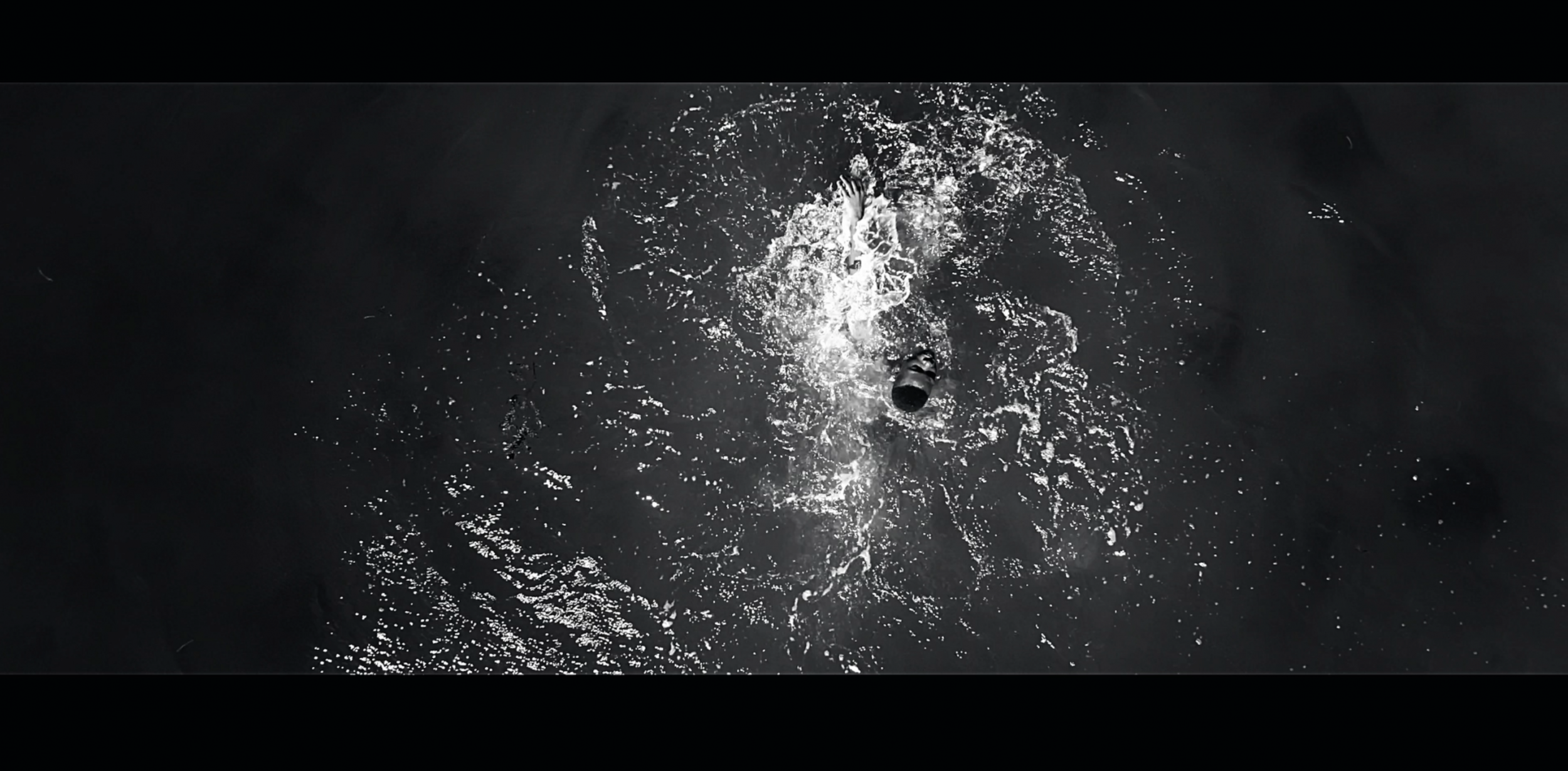 4:44 is Jay-Z at his most vulnerable. So when the rapper began tapping directors to helm music videos for each of the songs on the album, released June 30, he booked a duo who know a thing or two about deep, meaningful visuals.
Gerard Bush and Christopher Renz have history with Jay-Z—real name Shawn Carter—and his Tidal streaming platform. In February, Tidal premiered their social justice short film 17, marking the fifth anniversary of Trayvon Martin's death. The film, shot entirely in black and white, is a sobering reminder of the injustices faced by black youth in America.
That laid the groundwork for Jay-Z asking them to direct two of the music videos to accompany his new album. "Kill Jay Z," premiered Friday at, of course, 4:44 p.m. ET—watch it below. A video for "Legacy" is still to come.
Jay-Z has described "Kill Jay Z" as a song about killing his ego and being honest with himself as Shawn Carter. The lyrics make pointed references to various controversies in his life: his arrest for the 1999 stabbing of record producer Lance 'Un' Rivera; his response to Kanye West, who publicly called him out onstage last November; and his infamous elevator altercation with sister-in-law Solange Knowles after the Met Gala in 2014.
But the lyrics that have inspired the most chatter involve Jay-Z seemingly confirming speculation that he was unfaithful to his wife, Beyoncé. "You almost went Eric Benét/Let the baddest girl in the world get away," he raps, referring to Benét's infidelity while married to actress Halle Berry.
Speaking to Newsweek, co-director Gerard Bush explains how he and Renz came up with a video that would tell Jay-Z's personal story but also relay a message of hope to young, black Americans, plus what Jay told them about his intimate lyrics.
I assume this project was born out of your previous collaboration with Tidal on 17?
Absolutely. Jay saw 17 on Tidal. It's funny, no one let us know what his feelings were about the project. We got some indication [of how he felt] from how supportive he was. We got a call a couple of months back and we didn't know what it was; we were just told to be at a certain location. We got to the location and we went into a studio and Jay-Z was waiting for us. He told us, "I saw 17, I thought it was brilliant and I would like to work with you."
We had an almost three-hour conversation with Jay-Z when this whole thing started. To be able to do something that's really grounded in our creative spirit and that's perfectly aligned with the artist and what they want to communicate, while simultaneously speaking to a broader issue...it's beyond [my expectations]. And it's Jay-Z—I mean, come on. It's pretty amazing, surreal.
Walk me through your meeting. Did he already know which songs he wanted you to create the visuals for?
We had a very lengthy conversation while listening to the album in its entirety. He was still tinkering [with it], but the music was so incredible. It was an evolution of our conversation, which was over several weeks, until we arrived at "Kill Jay Z."
"Kill Jay Z," in my opinion, is the most provocative song of the album. Immediately when you hear the lyrics, you have to take a minute—it catches your attention, sits you down and forces you to listen. When we were in the studio listening to the album, we felt like were eavesdropping on something we shouldn't hear. We felt like we were a fly on the wall of Jay-Z's brain. It was so intimate, so raw, so honest.
Related: Jay-Z admits to cheating on Beyoncé? Decoding the "4:44" infidelity references
So, what was your vision for communicating his message on the song in visual form?
It was a parallel track: We wanted to speak to Jay-Z's experience in tandem with the experience of so many black men in this country. What was proving cathartic for Jay-Z will hopefully also be cathartic for the audience.
What was it like for a young man who didn't grow up in the best of circumstances? He had a wonderful mother that did the best she could, and Jay-Z had this determination to say, "I'm going to make my own destiny." Given the sort of vulgarity and the dangers of day-to-day life where he grew up, it was a matter of survival. He was determined to not just survive but thrive. In order to do that, he had to take on a certain persona to get to the next point. We wanted to encapsulate that in the visual: the grit and survival, that feeling of running away from something, and it's so real to you, and your mind is so powerful, that it can create something that isn't even there. But, also, in reality, there's another type of danger facing you—whether it's the police, gangsters, drug dealers, lack of healthcare.
There is a young black man wearing a T-shirt in the video that reads "Stay black." What is the significance of that to you?
O.J. Simpson's parole hearing is taking place right now [on Thursday]. On his way to such heights, he wanted to kill his blackness, his identity—and black people, we were the ones that saved his life initially. We were the ones who set him free when all of white America turned their backs on him, whether he committed that crime or not. So that's the idea of "Stay black." How do you keep the best parts of your identity that make you who you are? Don't allow the success you've experienced to smudge out your identity, your blackness. That was very important to us.
What is the message you hope young, black men will take away from the video?
I want black people to take pride in who we are, and our unique ability and determination to survive in spite of overwhelming odds. I also want to communicate that within the song and visual, Jay-Z's fight is not unique to Jay-Z—it is universal. He is laying bare his demons so hopefully it can catalyze a conversation for a much broader audience.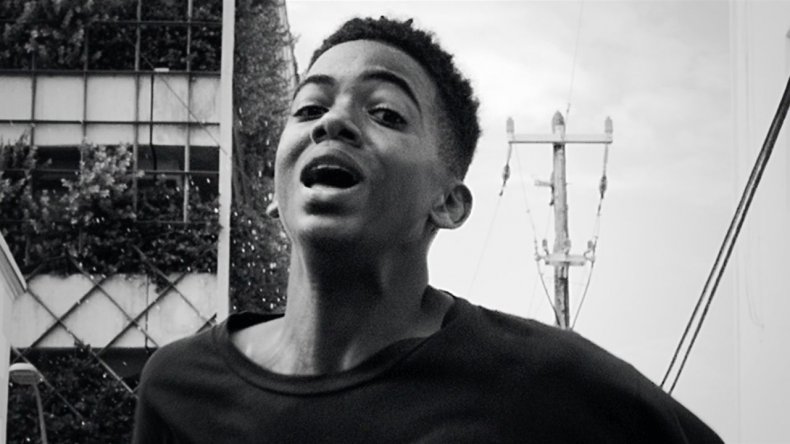 Did you have a more immediate reaction to the "Kill Jay Z" video from Jay?
There was a screening a few weeks ago—just Jay-Z and the directors [of all the videos]. In the screening, he loved the piece. When he was viewing "Kill Jay Z" in our presence, his response was immediate and he really thanked us for aligning with what he is really trying to communicate with the song.
The Script: "Musicians aren't standing up over terrorism. Where the hell is Bono? Jay-Z? Beyoncé?"
There are obviously some deeply personal lyrics about infidelity and his relationship with Beyoncé. Did you have any conversations with him about that?
He did share that the foundation in the beginning wasn't perfect, as it isn't for so many relationships. He needed to evolve himself and get a better understanding of himself.
The best way to put it is: Imagine if you've been under duress constantly and you've got this shield to protect yourself; you're constantly running because this thing is trying to destroy you. Then you finally realize you don't have to run anymore, and you stop and take a look at yourself. In order to be who you need to be for your wife and your family, you've got to put all of that armor down. It's really about killing ego for Jay-Z. It's killing the ego to allow yourself to fully manifest your destiny, and to be in love and allow yourself to be loved. I think oftentimes he felt like he didn't deserve to be loved.
We had a conversation…some of it, out of respect to him, I will not share. But I think the lyrics speak for themselves—they are autobiography. There isn't much in the way of ambiguity. What he said to me and my co-director, Christopher Renz, isn't in any way off the beaten path of what he wrote.
Infidelity and love was also a big theme on Beyoncé's visual album, Lemonade. Did you want to make any correlation between the visuals that you created for 4:44 and the visuals in Lemonade?
Absolutely. In Lemonade, she also took a parallel track, telling an autobiographical story in music but also speaking to the experience of the black woman in America. That's what I felt like we needed to do, too. The "Stay black" T-shirt isn't revealed until later in the piece. It's revealed in layers. What that represents is to stay grounded in whatever your identity is; don't lose that part of yourself on your journey to where you're going.
The visuals for Lemonade are iconic, and I think the "Stay black" moment is an iconic moment that people will find synonymous with Jay-Z forever.