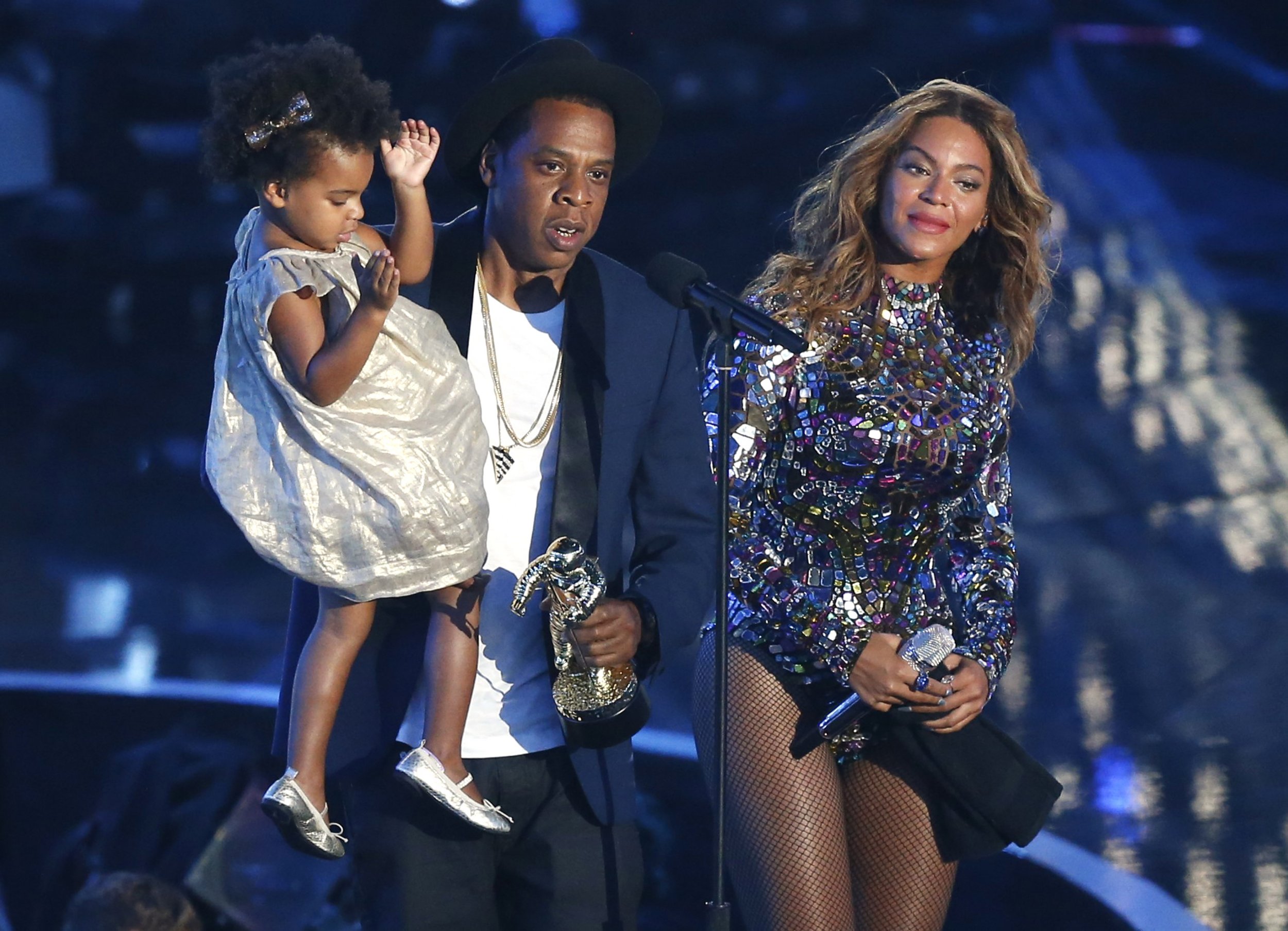 Jay-Z's 4:44 has landed exclusively on Tidal and, like his wife Beyoncé's smash hit Lemonade in 2016, it is peppered with moments of thoughtful introspection about the troubled waters in their seemingly idyllic marriage. Savor it, folks, because this is as close as any of us will ever come to knowing what goes on behind closed doors in the Carter household.
On 4:44, Jay addresses allegations of infidelity, his infamous fight with sister-in-law Solange Knowles after the Met Gala in 2014 and even alludes to the mysterious "Becky with the good hair," an apparent lover that Beyoncé called out on Lemonade.
4:44 feels solemn. Here, on his 13th studio album, Jay is an artist with nothing to prove and nothing to lose. He raps with pangs of regret and sorrow on tracks like album opener "Kill Jay-Z," while also being socially conscious of race relations in the U.S. on songs like "Moonlight." That track derives its name from the Oscar-winning movie and addresses the best picture mix up between Moonlight and La La Land at the Academy Awards in February; Jay uses it as a metaphor for African-Americans having their accomplishments diminished. "We stuck in La La Land / Even if we win, we gonna lose," he raps.
But the album's most powerful song is the title track—an apology letter to wife Beyoncé. "I woke up, literally, at 4:44 in the morning, 4:44 a.m., to write this song," Jay says. Here are some of the standout lyrics.
"Kill Jay-Z"
4:44's opening track, "Kill Jay-Z," features a line that references the rapper's altercation with Beyoncé's younger sister in May 2014 after the trio attended the Met Gala in New York. Leaked elevator footage showed Solange lunging at her brother-in-law and attacking him, while Beyoncé stood by.
Jay appears to take the blame for the incident, rapping: "You egged Solange on / Knowing all you had to do is say you was wrong."
The rapper also alludes to cheating on Beyoncé when he says: "You almost went Eric Benét / Let the baddest girl in the world get away."
That could be taken as a reference to the R&B singer's ill-fated marriage to actor Halle Berry, whom he admitted to cheating on. The Oscar-winning star split from Benet in 2003 and their divorce was finalized in 2005.
Berry, like Beyoncé, is one of the most famous black female entertainers in the world. And both stars are regularly lauded for their beauty. So the comparison is an apt one.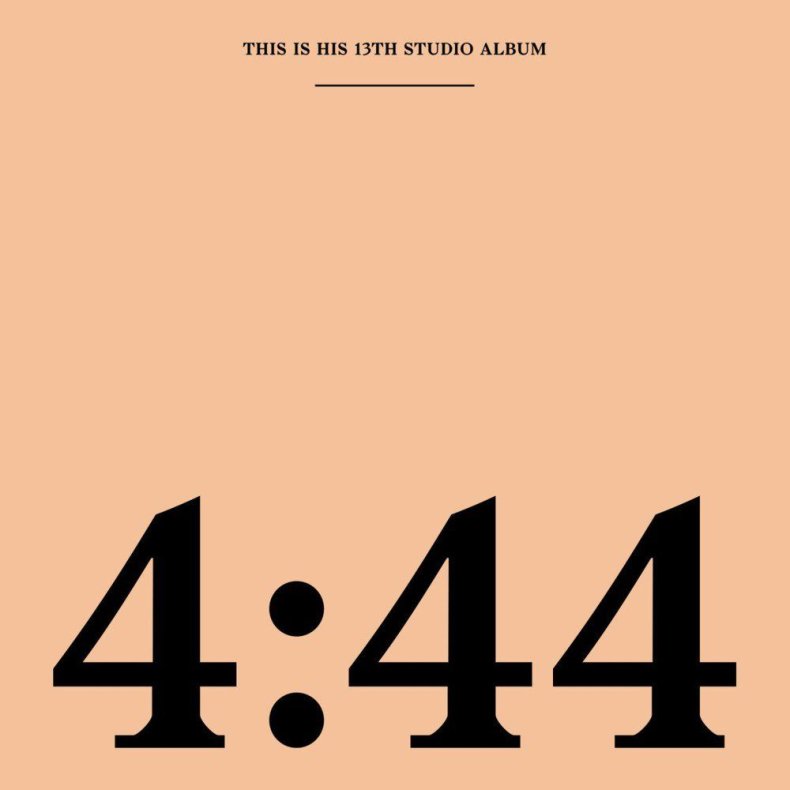 "4:44"
"4:44" is Jay Z's musical apology to Beyoncé and the most direct response we'll likely ever get to Lemonade—publicly, anyway.
"I apologize / often womanized / Took for my child to be born to see through a woman's eyes," Jay begins the track, referring to the birth of the couple's daughter Blue Ivy, five, in January 2012 being the catalyst for him to understand how hurtful his infidelity must have been.
He later raps that he is ashamed of his past behavior and worries about the day his children—Blue and his two new twins with Beyoncé—will realize he was unfaithful.
The final verse features the lyrics: "If they ain't look at me the same / I would prolly die with all the shame / 'You did what with who?' / What good is a ménage à trois when you have a soulmate? / 'You risked that for Blue?'"
Jay concludes that if he "wasn't a superhero" in his children's eyes, it would break his heart.
But "4:44" also goes deeper—touching on the fertility issues that Beyoncé spoke about on Lemonade. On the track "Sorry," Beyonce alluded to their "children, both living and dead." She has also spoken about experiencing a miscarriage in interviews, including one with Oprah.
Jay seems to accept blame for their fertility issues: "I apologize for all the stillborns / 'Cos I wasn't present, your body wouldn't accept it."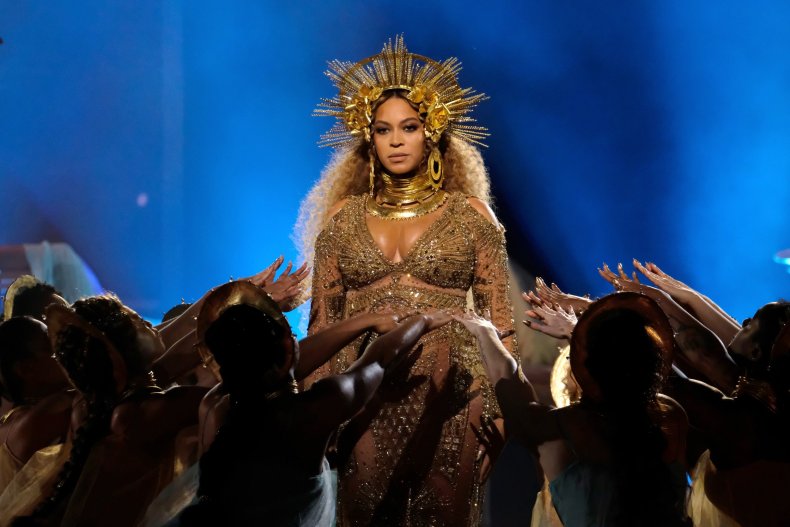 "Family Feud"
Beyoncé makes an appearance on the track "Family Feud," vocalizing in the background while Jay raps. (She is also credited as a co-writer.)
This track makes an overt reference to Becky...yes, that Becky, from Lemonade. On "Sorry," Beyoncé infamously called out her alleged love rival: "He only want me when I'm not there / He better call Becky with the good hair."
The album's release in April 2016 instantly spiraled into internet chaos as the singer's fans, the BeyHive, accused everyone from former protegée Rita Ora to associate Rachel Roy of being Becky.
On "Family Feud," Jay raps about wanting to be a better man for his family: "Yeah, I'll fuck up a good thing if you let me / Let me alone, Becky."
Pretty sure that phone line is now permanently disconnected. Sorry, Becky.
4:44 is streaming now on Tidal