Fox News Host Thinks Trump 'Crossed a Bright Red Line' By Embracing Kim Jong Un's Criticism of Joe Biden
Fox News host and commentator Howard Kurtz slammed President Donald Trump's decision to attack former Vice President Joe Biden repeatedly by embracing criticism from North Korea's dictator Kim Jong Un against his political rival.
Appearing as a commentator on a segment of Fox News Channel's America's Newsroom, Kurtz argued that the president had "crossed a bright red line" by agreeing with the words of Kim to disparage his political opponent.
"By tying it [the criticism] and embracing … what a murderous North Korean dictator had to say about Joe Biden and then doubling down in the news conference … I think that crossed a bright red line even for a president who delights in shattering political norms," Kurtz said.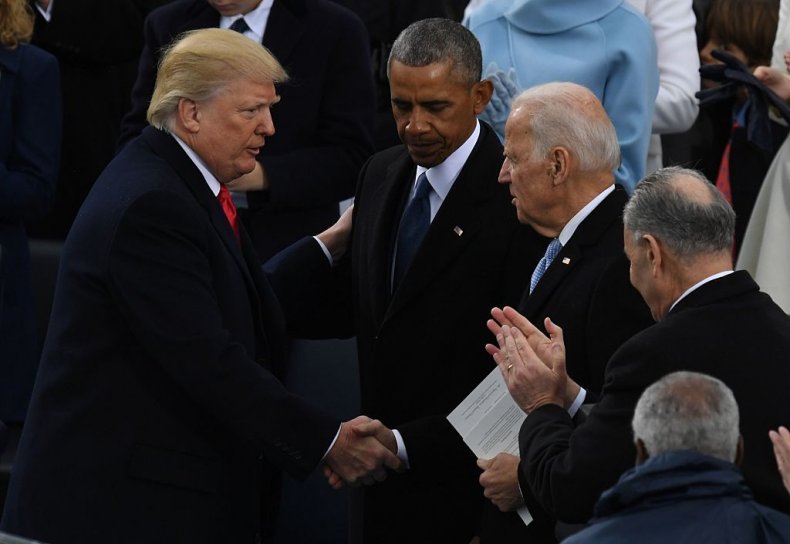 On Sunday morning during a trip to Japan, Trump posted a tweet about recent North Korean missile tests, saying that he still had "confidence" in Kim to keep his promise. He also suggested that he believed it could be a positive "signal" that the North Korean dictator had harshly criticized Biden, who is the frontrunner among Democrats seeking their party's nomination to challenge Trump in 2020.
"[I] smiled when he called Swampman Joe Biden a low IQ individual, & worse. Perhaps that's sending me a signal?" Trump wrote.
North Korea's official Korean Central News Agency published commentary last week blasting the former vice president as a "snob lacking even the most basic qualities of a human being, much less a politician." The propaganda outlet added that Trump's political rival was "an idiot with a low I.Q.," which seemed to echo criticism lobbed by the president himself in March, when he referred to Biden as a "low-I.Q. individual."
Trump and White House Press Secretary Sarah Huckabee Sanders later doubled-down on the comments when questioned by the media. "I think they [Kim and Trump] agree in their assessment of former Vice President Joe Biden," Sanders said Sunday morning during an interview with NBC News' Meet the Press.
"Kim Jong Un made a statement that Joe Biden is a low-IQ individual," Trump added Monday when asked about his tweet. "He [Biden] probably is based on his record, I think I agree with him [Kim] on that."
The president's decision to attack the former vice president on foreign soil by agreeing with a prominent adversary of the U.S. has drawn criticism from fellow Republicans as well.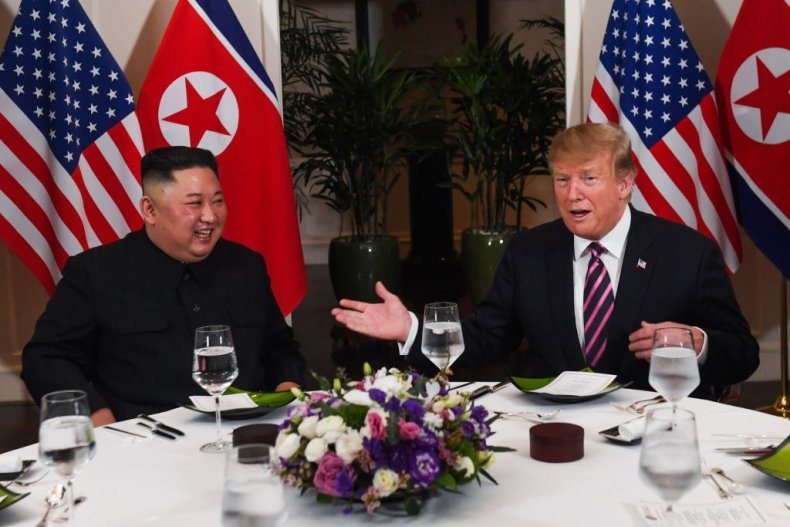 "Wrong for @POTUS Trump to criticize @JoeBiden in Japan and to agree with Kim Jong-un. Politics stops at water's edge," Repre Peter King, a republican from New York tweeted on Tuesday. "Never right to side with murderous dictator vs. fellow American."
"It's Memorial Day Weekend and you're taking a shot at Biden while praising a dictator," Representative Adam Kinzinger, a Republican from Illinois, posted to Twitter on Sunday, sharing Trump's original tweet. "This is just plain wrong," he added.
Kate Bedingfield, Biden's deputy campaign manager and communications director, responded to Trump's controversial attack on Tuesday.
"To be on foreign soil, on Memorial Day, and to side repeatedly with a murderous dictator against a fellow American and former Vice President speaks for itself," she said in an official statement to NBC News. "It's part of a pattern of embracing autocrats at the expense of our institutions."