Kim Jong Un Lashes Out at 'Pathetic' Efforts of North Korean Officials After Purge Reports
North Korea's leader Kim Jong Un has lashed out at senior officials, calling their efforts to maintain and renovate facilities "pathetic."
Making his first public appearance since a series of contentious missile tests last month, Kim toured a weapons factory in the Jagang Province as well as a youth education center, South Korea's The Chosun Ilbo newspaper reported, citing the Korean Central News Agency. During his visit to the youth center, the North Korean leader slammed the "pathetic" leadership of officials there, saying that the facility looked like it had last been updated more than a decade ago when it was actually renovated just three years back.
"No water came out of the showers, faucets were missing and lights were not set up properly," Kim complained, accusing officials of failing to fix the issues because they didn't care. According to the South Korean newspaper, official North Korean daily Rodong Sinmun had also just published an article blasting "anti-party, anti-revolutionary acts," as Kim has reportedly recently purged his government of several top officials.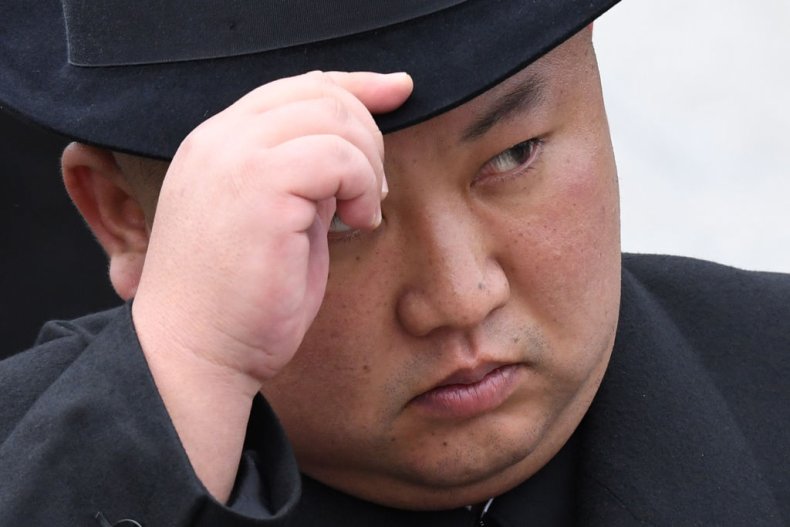 Chosun Ilbo, citing an anonymous North Korean source, had reported last week that Kim had executed several top officials after a failed summit regarding denuclearization with President Donald Trump earlier this year. Other top North Korean officials were reportedly sent to labor camps and Kim's own sister, who had become a prominent public figure, had stepped back to maintain a low profile.
The reports have not been confirmed and South Korean officials have voiced caution, while the Trump administration has said it is "monitoring the situation." But Kim and his predecessors have been known to punish, and even execute, top officials in the past for actions deemed to be against the ruling party and the country. Further doubt was cast on the reported purge when Kim Yong Chol, a hard-line ex-spy chief and Secretary of State Mike Pompeo's counterpart in denuclearization talks, who had allegedly been among the victims, was seen in public sitting close to Kim at an event this week.
Although Trump has repeatedly praised Kim, even saying that he "fell in love" with the North Korean dictator, the relationship between North Korea and the U.S. has appeared to take a negative turn in recent months. Pyongyang has issued blistering attacks on top Trump administration officials, voicing anger at national security adviser John Bolton. It also launched several short-range ballistic missiles last month, the first such weapons tests since historic nuclear talks between Trump and Kim last summer.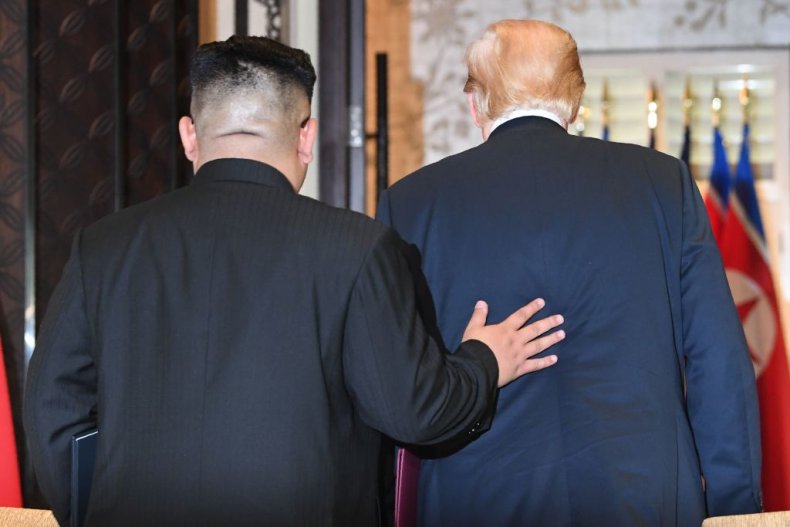 While U.S. allies South Korea and Japan have expressed concern at Kim's recent weapons tests along with other U.S. officials, Trump has said they do not bother him, arguing that Kim is a "very smart man."
The U.S. aims to negotiate a deal with North Korea that will see the East Asian nation denuclearize in exchange for the removal of international sanctions. But the intelligence community assessed earlier this year that it is unlikely Kim will get rid of his nuclear weapons, as he sees them as essential to the survival of his regime.