Kim Kardashian Drops 'West' From Instagram Handle After Pete Davidson Reactivates Account
Kim Kardashian has dropped "West" from her social media profiles to reflect her new "legally single" status—shortly after her boyfriend Pete Davidson briefly reactivated his own Instagram account.
The Keeping Up With The Kardashians star filed for divorce from Kanye West in February 2021. On Wednesday, a Los Angeles judge declared that the 41-year-old was officially single, bringing their split a step closer to being finalized.
Kardashian has said ending the marriage will allow her and West, 44, to "peacefully" co-parent their four children—North, 8, Saint, 6, Chicago, 4, and Psalm, 2.
The Donda rapper, 44, has repeatedly expressed his desire to rekindle their relationship on stage and in social media posts, but a lawyer has told Newsweek his volatile comments about Kardashian and her new relationship could jeopardize his child custody.
West, who has legally changed his name to Ye, is now facing criticism for releasing a music video that depicts him kidnapping and burying Davidson, whom he calls "Skete."
The rapper's public anger at Kardashian and Davidson's relationship has led the Saturday Night Live comedian to shun social media. On Wednesday, however, Davidson reactivated his Instagram account for about an hour—before abruptly exiting the platform again.
Despite West's previous boast that he "ran Skete off the gram," the 28-year-old has deleted his accounts before, saying the internet doesn't make him "feel good."
In 2018 Davidson wiped his Instagram profile and told fans in a statement: "No there's nothing wrong. No nothing happened. No there's nothing cryptic about anything. I just don't wanna be on Instagram anymore. Or on any social media platform."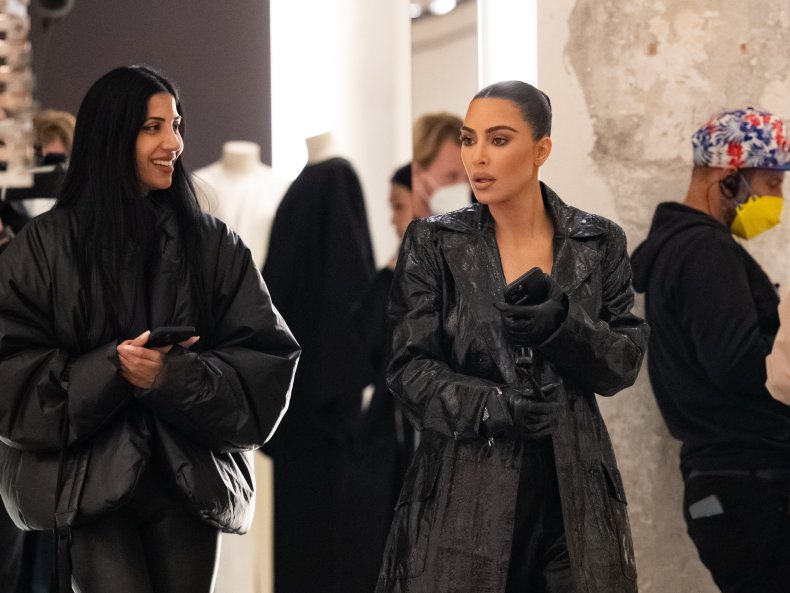 He added, according to Teen Vogue: "The internet is an evil place and it doesn't make me feel good. Why should I spend any time on negative energy when my real life is f***ing lit. The fact that I even have to say this proves my point. I love you all and I'm sure I'll be back at some point. your neighborhood goon, Pete."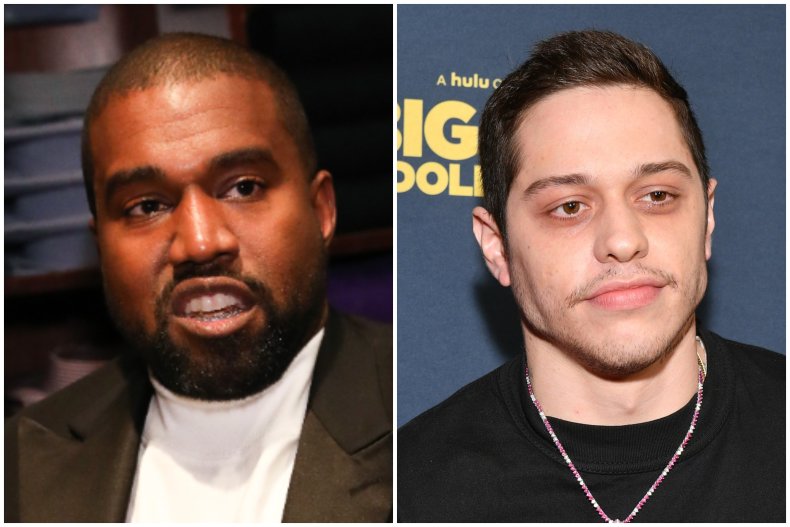 West has used his own social media accounts to accuse Davidson of destroying his family. He posted one message complaining that he couldn't attend the Super Bowl with his estranged wife, because of her new relationship.
"The Super Bowl brings families together for everyone married," the rapper wrote in the since-deleted Instagram post.
"Hold your spouse close. Make sure they know how much you love and appreciate them because [there's] a Skete lurking in every dirty a** alley waiting to help destroy your family and walk around in Calvin Kleins around your children.
"I wish my wife was with me and our children sitting at the 50 yard line," he concluded, before tagging Kardashian and adding: "@kimkardashian always remember West was your biggest W."
In February, Kardashian said West's posts were causing her "emotional distress."
She said in court documents: "Kanye has been putting a lot of misinformation regarding our private matters and co-parenting on social media which has created emotional distress."
"While I wish our marriage would have succeeded, I have come to the realization that there is no way to repair our marriage. Kanye does not agree but at least it appears that he has come to the realization that I want to end our marriage, even if he does not.
"I ask that the court restore me to the status of a single person so that I can begin the healing process and so that our family can begin the healing process and move forward in this new chapter in our lives."
Newsweek has reached out to West, Kardashian and Davidson for comment.
Update 03/04/22, 9:40 a.m. ET: This article was updated to add extra information.