Kim Kardashian Says She 'Loves' Taylor Swift in Resurfaced Viral Video
Kim Kardashian was a long-time Taylor Swift fan before her famous feud with the Shake It Off singer.
A resurfaced video of Kardashian, posted to Twitter over the weekend, shows the reality star gushing over Swift's hit song Love Story.
Speaking to Entertainment Tonight during a 2009 red carpet event, Kardashian was asked what the top song she was listening to was.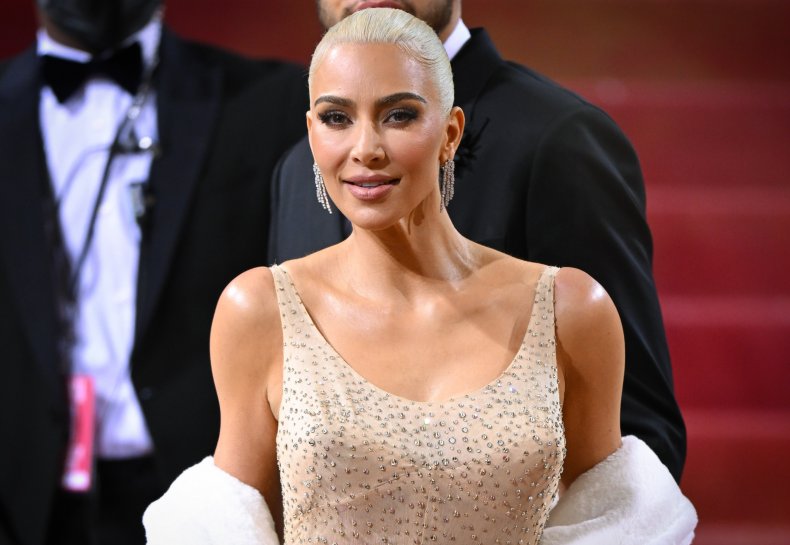 "Number one song on my iPod, Taylor Swift," the star revealed.
"I'm the biggest Taylor Swift fan, I love watching her on Twitter, I just signed up for Twitter."
"I'm watching you Taylor," Kardashian added before correcting herself, "I mean following."
That was before Kardashian became embroiled in a feud with Swift during her marriage to rapper Kanye West.
Swift and West's feud started in the same year as Kardashian's resurfaced video when the rapper stormed the stage at the MTV Video Music Awards after Swift won best female music video.
West took the microphone out of her hands to claim Beyoncé should have won instead.
The moment went down in music history and led to both Swift and West talking about it in interviews and writing songs about it.
They eventually reconciled and in 2015, Swift presented West with the Michael Jackson Video Vanguard Award at the VMAs.
But the relationship soured again when West released his infamous song, Famous, on his The Life of Pablo album when he rapped: "I feel like me and Taylor might still have sex / Why? I made that b***h famous."
Already married to Kardashian for two years at that point, West claimed Swift knew about the lyric and not only had given him approval to record it, but it was her idea all along.
Swift denied this account, but Kardashian stepped in to show support for her husband.
In June 2016, Kardashian spoke to GQ magazine about the incident.
"She totally approved that," she told GQ. "She totally knew that that was coming out. She wanted to all of a sudden act like she didn't. I swear, my husband gets so much shit for things [when] he really was doing proper protocol and even called to get it approved."
"What rapper would call a girl that he was rapping a line about to get approval?" she added.
Then just a month later Kim released footage of West and Swift's phone call where Swift allegedly gave her blessing.
In the video, West appears to run the line "I feel like me and Taylor might still have sex" past Swift, who responds: "It sounds like a compliment."
Swift claims she was never informed about the "made that b***h famous" line. In a now-deleted statement on Instagram, the singer said: "Where is the video of Kanye telling me he was going to call me 'that b***h' in his song? It doesn't exist because it never happened.
"Being falsely painted as a liar when I was never given the full story or played any part of the song is character assassination."
Then in 2020 a so-called unedited clip of Swift and West's 2016 phone call leaked on social media. Swift fans took it as vindication that Swift was telling the truth that she never approved the lyric and was not informed about the "made that b***h famous" line.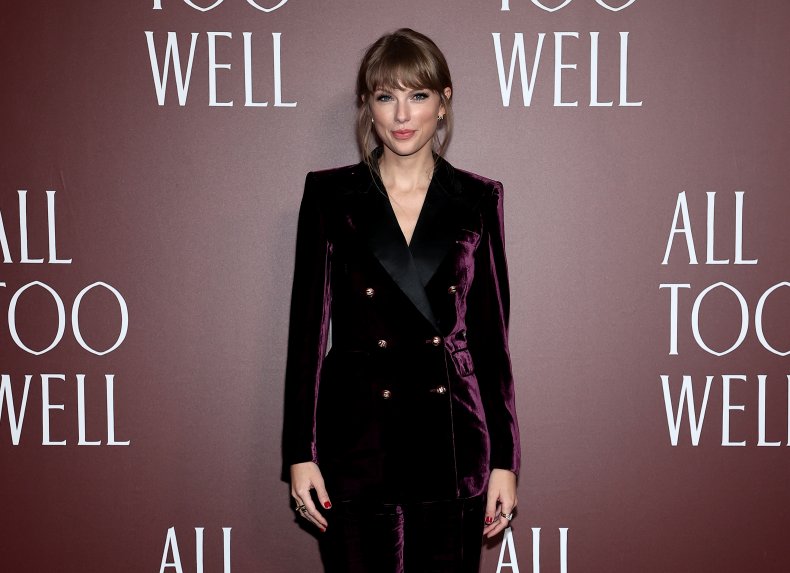 Kardashian took to Twitter after the most recent leak to accuse Swift of lying.
In a series of tweets, Kardashian wrote: ".@taylorswift13 has chosen to reignite an old exchange - that at this point in time feels very self-serving given the suffering millions of real victims are facing right now.
"I didn't feel the need to comment a few days ago, and I'm actually really embarrassed and mortified to be doing it right now, but because she continues to speak on it, I feel I'm left without a choice but to respond because she is actually lying.
"To be clear, the only issue I ever had around the situation was that Taylor lied through her publicist who stated that 'Kanye never called to ask for permission...' They clearly spoke so I let you all see that. Nobody ever denied the word 'b***h' was used without her permission.
"At the time when they spoke the song had not been fully written yet, but as everyone can see in the video, she manipulated the truth of their actual conversation in her statement when her team said she 'declined and cautioned him about releasing a song with such a strong misogynistic message.'
"The lie was never about the word b***h, It was always whether there was a call or not and the tone of the conversation."
Kardashian West also denied editing the footage in her Snapchat posts in 2016, adding: "I only posted a few clips on Snapchat to make my point and the full video that recently leaked doesn't change the narrative."
Despite the more than decade-long drama, Kardashian admitted last year that she still listens to Swift's music.
"I really like a lot of her songs. They're all super cute and catchy. I'd have to look in my phone to get a name [of an album]," she said on the Honestly podcast.
But some fans think Swift might be getting ready to reignite the feud.
The singer reportedly is getting ready to release about 20 songs "from the vault" that she had recorded while making her album 1989 and then releasing it in 2014.
During Swift's career she had released a new album every two years but as the Kardashian West feud kicked off, the singer did not release an anticipated album in that time.
So fans believe some of the content she had planned to release at the time will be released now and potentially could allude to the feud with the famous exes.