KKK: Iowa Students Spark Backlash After Wearing Hoods and Burning Cross in Video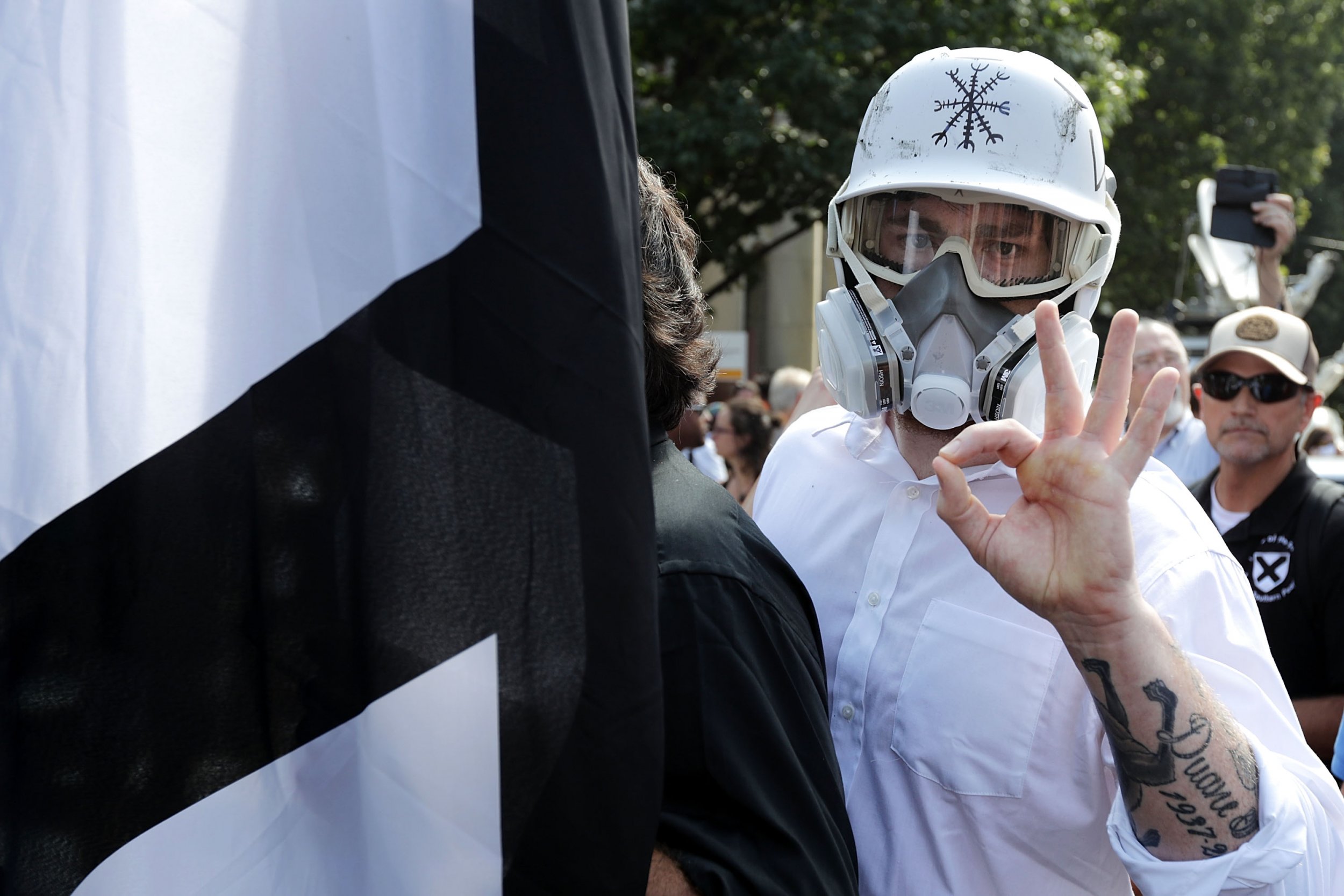 Five Iowa students have been disciplined after being pictured wearing Ku Klux Klan hoods and burning a cross, in a photo circulated widely on social media.
The photo shows one of the five male students holding a rifle and another with what appears to be a Confederate flag in his hand. The students attend Creston Community High School in Creston, a town about 70 miles southwest of the state capital of Des Moines.
The school's principal, Bill Messerole, confirmed to the Omaha World-Herald on Wednesday that the students had been disciplined but would not comment on the specifics of the punishment. Several people from Creston said the students had been suspended for nine days, the World-Herald reported.
"I think we are in the spotlight now, and I think it is up to us to be a model," said Messerole. "We have to do something. This is not OK."
It's not clear who took the photo, but it has been spread widely on social media. A Twitter user with the handle @TreyCheers, whose bio states that he is from Creston, posted the photo and claimed the students involved were football players.
"Makes me embarrassed to be from this town. Y'all are a bunch of cowards and scum," @TreyCheers wrote.
Related: This bar owner's $500 donation to ex-KKK leader David Duke lost him his business
Messerole said he could not confirm whether the students were football players. A member of the Creston football team, Tucker Flynn, posted a statement that said the five individuals were "clearly in the wrong" but that the photo "shouldn't represent the entire football team and community."
"I'm proud to be apart [sic] of what this team is actually about and it's sad to see something like this ruin a rich tradition we carry," said Flynn.
Others from Creston also commented on social media and said the photo and the individuals involved were not representative of the wider Creston community.
Racial tensions in the United States have been high in the wake of August's clashes in Charlottesville, Virginia, between white supremacists holding a rally and counterprotesters. One woman, Heather Heyer, was killed when a car was driven into a crowd of counterprotesters at the Unite the Right demonstration.
President Donald Trump was widely criticized in the wake of the violence, first for failing to explicitly condemn white supremacists and later for blaming both sides.
The KKK is the oldest and most infamous hate group in the United States, according to the Southern Poverty Law Center. The group has a history of attacking black Americans, Jews and other minority groups.
There has been a recent backlash against people associated with the KKK or those who have supported its members. A bar in Minneapolis was forced to close recently after its staff pledged to boycott it after learning the owner had donated $500 to the 2016 Senate campaign of former KKK leader David Duke.
The owner of a Chinese restaurant in Santa Cruz, California, closed his business after he faced criticism and "political terror" for donating to Duke's campaign.