Kremlin Admits Putin Losing Control of Russia's War Narrative — ISW
A Kremlin spokesperson admitted that Russian President Vladimir Putin is losing control of Russia's narrative over the Ukraine war, according to the Institute for the Study of War (ISW).
The admission comes more than one year after Putin launched the Ukraine "special military operation" on February 24, 2022, aiming for a quick victory against the Eastern Europe nation. However, Ukrainian troops responded with a stronger-than-expected defense effort, since bolstered by Western aid, that has prevented Russia from making substantial gains and sparking some internal Kremlin infighting about the war.
As the war continues, Russia has used the "information space" to promote its perspective on the conflict via news and social media platforms. Russia has long used these techniques to push its viewpoint and influence global affairs—all while cracking down on dissent within Russia's borders amid the Ukraine war.
But Putin's hold on the Russian information space could be slipping—a problem he may not be able to easily fix, according to the ISW.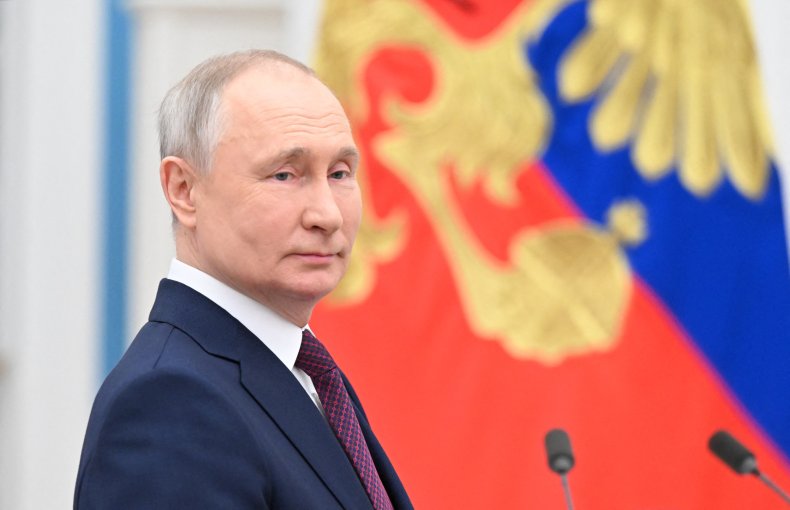 Russian Foreign Ministry spokesperson Maria Zakharova made the admission during a forum about the "practical and technological aspects of information and cognitive warfare in modern realities," the ISW reported on Saturday.
Zakharova confirmed that there is infighting in Putin's inner circle and that he has "ceded centralized control over the Russian information space."
"During a panel discussion Zakharova stated that the Kremlin cannot replicate the Stalinist approach of establishing a modern equivalent to the Soviet Information Bureau to centrally control Russia's internal information space due to fighting among unspecified Kremlin 'elites,'" according to the ISW report.
The ISW wrote that Zakharova's remarks "support" assessments that the Kremlin is losing control of the war narrative.
"The statement supports several assessments: that there is Kremlin infighting between key members of Putin's inner circle; that Putin has largely ceded the Russian information space over time to a variety of quasi-independent actors; and that Putin is apparently unable to take decisive action to regain control over the Russian information space," the report said.
The think tank questioned why Zakharova would make this public admission, speculating that it could be an attempt to quell criticisms from Russian milbloggers, who have become sharply critical of the Kremlin's handling of the war. Putin's troops for months have struggled to make substantial progress against Ukraine, spurring backlash.
The report is only the latest indication that the Kremlin has struggled with maintaining control over the Russian information space. In January, the ISW reported that Putin was trying to stifle dissent from military bloggers.
Newsweek reached out to the Russian Ministry of Foreign Affairs by email for comment.