Kristen Stewart's Princess Diana Asks 'Will They Kill Me?' in 'Spencer' Movie
Princess Diana is shown asking whether the monarchy will "kill" her in Kristen Stewart biopic Spencer, reviewers have revealed.
Director Pablo Larraín's movie does not hit cinemas across the world until November 5, but premiered at Venice last week, on September 3.
And Diana asks "will they kill me, do you think?" during a depiction of royal life that The Guardian reported is "implicitly republican," meaning against the monarchy rather than in support of the U.S. political party.
After seeing the film, the newspaper's reviewer Xan Brooks wrote: "The monarchy itself is preposterous. Spencer presents the whole institution as little more than a silly ongoing game of dress-up, a farce that depends for its survival on everyone playing along and propping up the illusion, the old moth-eaten brocade.
"Anybody who doesn't is ostracised, crushed or cast out in the cold, with the scarecrow and the pheasants and the shivering security men. 'Will they kill me, do you think?' says Diana, half-joking, and such is the level of fury and tension that just for a moment we believe that they might."
The fictionalized film takes place over a weekend at Sandringham in Christmas 1991, and imagines Princess Diana deciding she does not want to be a princess anymore.
The title is taken from her family name at birth, before her marriage to Prince Charles, when she was Lady Diana Spencer.
The period chosen is just months before a bombshell biography, Diana: Her True Story, exposed Charles' affair.
And the subject matter piles more pressure on Prince Charles and the royal family at a time when Queen Elizabeth II is slowly retreating from her role.
The British royal family is already dealing with Prince Andrew's Jeffrey Epstein scandal, which could soon find its way into the civil courts in New York with allegations the Duke of York sexually abused trafficking victim Virginia Giuffre.
Then there is Prince Harry and Meghan Markle's allegations of racism by an unnamed royal and of the institution refusing to help when she said she was suicidal.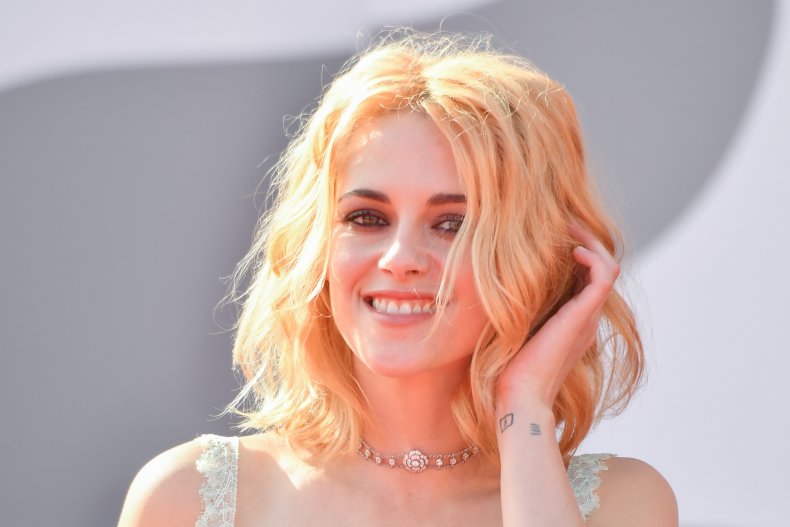 However, the scandal of Prince Charles and Princess Diana's disastrous marriage, famously named the "War of the Waleses" by the British press, refuses to retreat into the history books more than 24 years after her death in a 1997 Paris car crash.
Season 4 of The Crown showed Prince Charles cheating with Camilla Parker-Bowles behind Diana's back when it dropped on Netflix last year.
It depicted Emma Corrin's Diana throwing up in the toilet and Josh O'Connor's Charles in a fit of rage.
However, early reviews suggest the picture painted by Spencer of the royals over one hour and 51 minutes may be even worse than The Crown when it airs in November.
The Hollywood Reporter's David Rooney wrote: "She's jittery, brittle, often abrasively defensive and yet deeply vulnerable in a film that puts her through a psychological wringer with shadings of outright horror. This is a long way from the more decorous treatment of Netflix's The Crown."
He described Prince Charles as depicted in a heated argument with Diana and the Queen as "inscrutable when Diana tries to soften her with a compliment."
Rooney added: "Otherwise, it's strictly curtsies and silence. The remaining members of the royal family, covering four generations, are a blur throughout, a disapproving enemy camp seen in Diana's peripheral vision."
And next year, Netflix is expected to drop Season 5 of The Crown, which will give its second depiction of the Diana era, set to include the royal couple's separation and divorce.
It could potentially go as far as her death in a Paris car crash in 1997 when it hits the streaming service—in the same year the Queen celebrates her Platinum Jubilee, marking 70 years on the throne.
Quoted by The Independent, Stewart herself gave an insight into the enduring power of Princess Diana and her memory 24 years on.
She told a Venice press conference: "I think the really sad thing about her is that she—as normal and casual and disarming as her air is immediately—she also felt so isolated and so lonely.
"She made everyone else feel accompanied and bolstered by this beautiful light, and all she wanted was to have it back."