Jared Kushner Still Defended Saudi Crown Prince After Khashoggi Murder, After 'Friends' Exchanged Text Messages for 2 Years: Report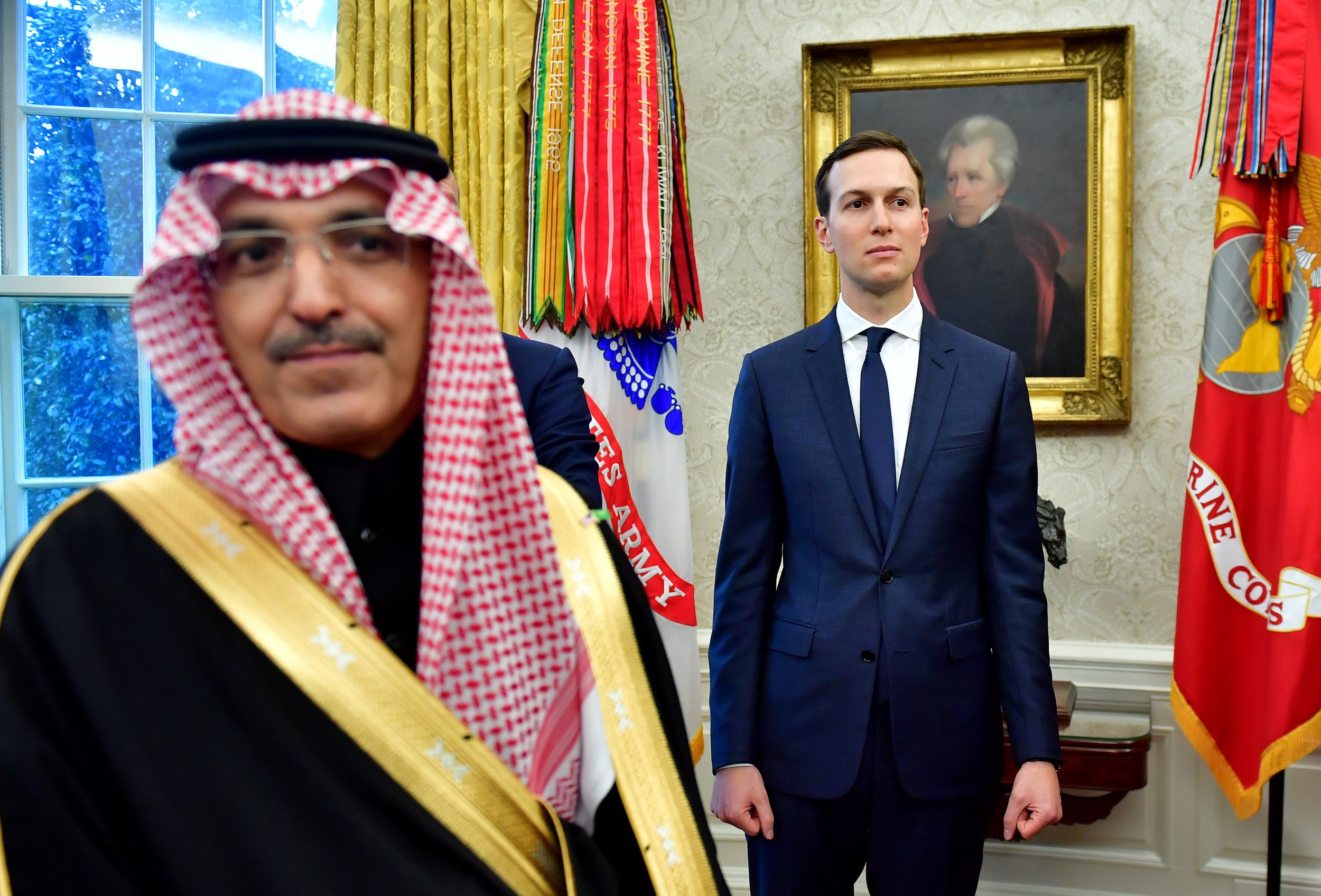 White House senior adviser Jared Kushner was reportedly the target of a Saudi campaign to establish influence in President Donald Trump's administration and kept in regular, informal contact with Saudi Crown Prince Mohammed bin Salman while publicly defending him against murder charges.
Kushner, who is Trump's son-in-law, was singled out by Saudi officials seeking to take advantage of the incoming administration's lack of political experience and ambitions for the Middle East, according to The New York Times, which cited senior officials Saturday as well as documents, emails and text messages. A slide-show presentation obtained by Lebanese newspaper Al-Akhbar, a frequent critic of Saudi Arabia and supporter of Iran-backed Shiite Muslim movement Hezbollah, detailed certain strategies for courting Kushner.
In one of the slides, which were prepared by a Saudi delegation of Prince Mohammed's aides following a November 2016 meeting with Kushner, called for "high-level coordination with the new American administration" to help with "defeating extremist thought."
The strategy has reportedly come in handy as the young royal came under heightened international scrutiny due to allegations that he ordered Khashoggi's killing.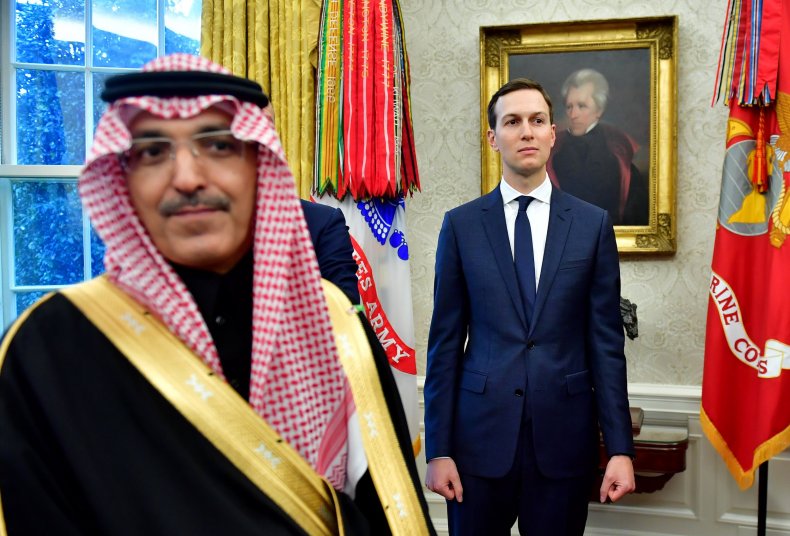 Khashoggi vanished after entering the Saudi consulate in Istanbul on October 2. He never left. As Turkish investigators uncovered mounting evidence that the self-exiled writer and frequent government critic was actually slain within the building and international speculation grew, Saudi Arabia ultimately admitted that its agents had killed him, but maintained that the order was a rogue operation not approved by Prince Mohammed.
Both Democratic and Republican lawmakers have demanded the administration take action against Saudi Arabia due to its role in the affair as well as widespread reports of human rights abuses committed during the kingdom's campaign against a Zaidi Shiite Muslim rebel group known as Ansar Allah or the Houthis in Yemen.
Trump and his top officials have defended their support for Riyadh and the royal family, however, portraying Saudi Arabia as a critical U.S. ally in their shared effort to isolate revolutionary Shiite Muslim Iran, which they suspect of backing the Houthis and various groups across the region.
Kushner has continuously stood by Prince Mohammed as one of his most enthusiastic supporters in the White House. The two men, both in their 30s, and both of whom inherited great wealth, have reportedly maintained unofficial communications via a WhatsApp chat for the past two years and, despite calls for an investigation into the extent to which these ties have influenced U.S. foreign policy, have reportedly continued to speak in the wake of Khashoggi's killing, which even Trump himself has suggested the crown prince may have been behind.
Saturday's report in the Times alleged that Kushner even offered Prince Mohammed advice on how to survive the political crisis stemming from his alleged role in Khashoggi's death. Some reports have gone so far as to allege that Kushner offered the monarch a "hit list" of enemies to the throne, including Khashoggi, who Prince Mohammed reportedly referred to as a dangerous Islamist in a conversation with the White House just days before his death.
Despite pleas from the likes of Kushner, Secretary of State Mike Pompeo, Secretary of Defense James Mattis and the president himself, senators have advanced a measure that would compel the U.S. to withdraw its support for the Saudi-led coalition in Yemen. Senators were expected to again vote on the matter sometime next week.
Significant questions have also been raised about potentially opaque business dealings between Trump himself and the Saudis.