Saudi Crown Prince Told Jared Kushner That Jamal Khashoggi Was a Dangerous Islamist Days After Journalist's Murder: Report
Saudi Crown Prince Mohammed bin Salman told Trump administration officials, including Jared Kushner, that slain journalist Jamal Khashoggi was a dangerous Islamist and urged the White House to preserve Saudi-U.S. relations in a phone call before the kingdom publicly admitted to the killing, according to the Washington Post.
Khashoggi, who was a columnist for the newspaper and a U.S. resident, disappeared in early October after he entered the Saudi consulate in Istanbul. Although Riyadh initially denied any knowledge of his whereabouts, it eventually admitted—weeks later—that the journalist had been killed within the diplomatic facility in a "premeditated" attack.
Turkish officials have maintained that not only was Khashoggi killed but he was dismembered with a bone saw, although a body has not yet been reported as recovered.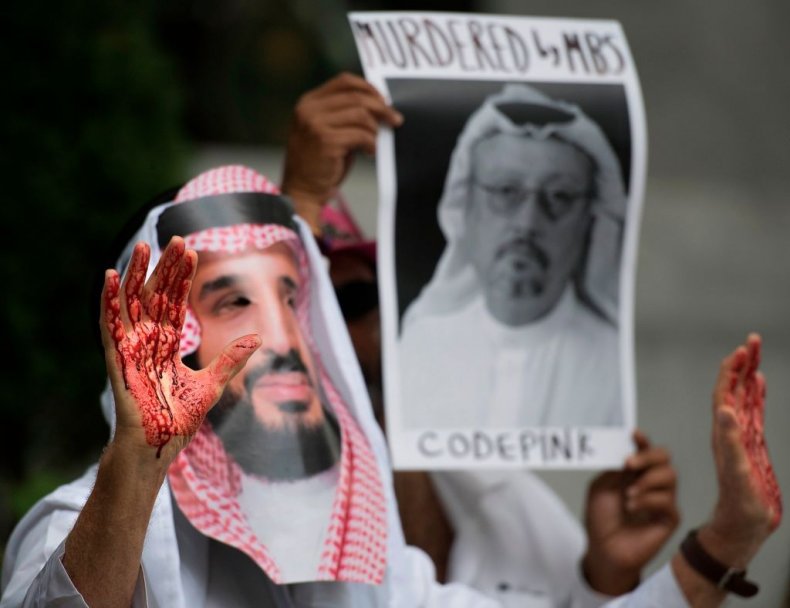 According to the Post 's article, published Thursday, the crown prince, whom many analysts and U.S. lawmakers have accused of being behind the high-profile murder, told President Donald Trump's senior adviser and son-in-law, Jared Kushner, as well as national security adviser John Bolton that Khashoggi was part of the Muslim Brotherhood.
Saudi Arabia, the United Arab Emirates and other regional allies consider the Islamist group a terrorist organization, but the U.S. does not. Bolton and other top U.S. officials, however, have long expressed opposition to the group.
Responding to the claims, Khashoggi's family sent a statement to the Post calling them completely inaccurate. "Jamal Khashoggi was not a member of the Muslim Brotherhood. He denied such claims repeatedly over the past several years," the family said. "Jamal Khashoggi was not a dangerous person in any way possible. To claim otherwise would be ridiculous."
Despite Crown Prince Mohammed's reported initial comments to the Trump administration, the kingdom later called the killing a "terrible mistake" and a "terrible tragedy." The crown prince himself referred to Khashoggi's death as "really very painful for all Saudis," in comments made at a summit in Riyadh at the end of October. The Saudi royal added, "I believe it is painful to every human in the world. It is a heinous crime that cannot be justified."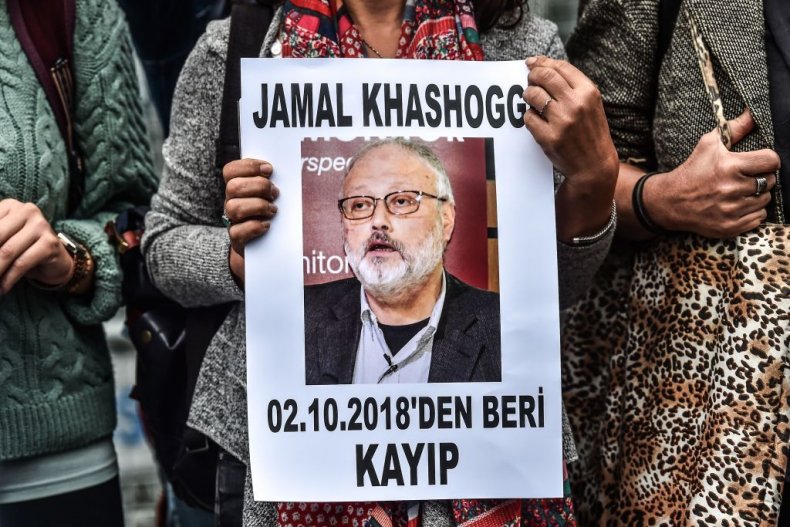 Saudi Arabia's ambassador to the U.S., Khalid bin Salman, who is also the crown prince's brother, went further, referring to the journalist as a "friend" who had devoted "a great portion of his life to serve his country."
Republican and Democrat lawmakers, as well as analysts, have pointed fingers at the crown prince since mid-October, and experts are now suggesting his efforts to discredit the journalist are further evidence of his involvement in the killing.
"This is character assassination added to premeditated murder," Bruce Riedel, a former CIA official and scholar at the Brookings Institution, told the Post.