Saudi Crown Prince Says Jamal Khashoggi's Murder Was 'Very Painful' for His Country
Saudi Arabia's Crown Prince Mohammed bin Salman has condemned the murder of a Saudi journalist, despite being accused of ordering the killing, and said the incident has hurt his country.
Crown Prince Mohammed made the remarks at the Financial Investment Initiative summit, a gathering of global policymakers and business leaders that has seen many prominent figures and entities pull out as Turkey gathered evidence that Saudi Arabia was involved in Jamal Khashoggi's disappearance earlier this month. After initially claiming that Khashoggi, a U.S. resident, left the kingdom's consulate in Istanbul, Riyadh announced Friday that its citizens had killed him during an alleged scuffle inside the building.
The royal family has maintained that it did not order the operation, however, and has pledged to work with Turkey to figure out what went wrong.
"This crime was really very painful for all Saudis, and I believe it is painful to every human in the world. It is a heinous crime that cannot be justified," Crown Prince Mohammed told the audience, pledging that "justice will prevail" as Riyadh and Ankara carry out a joint investigation.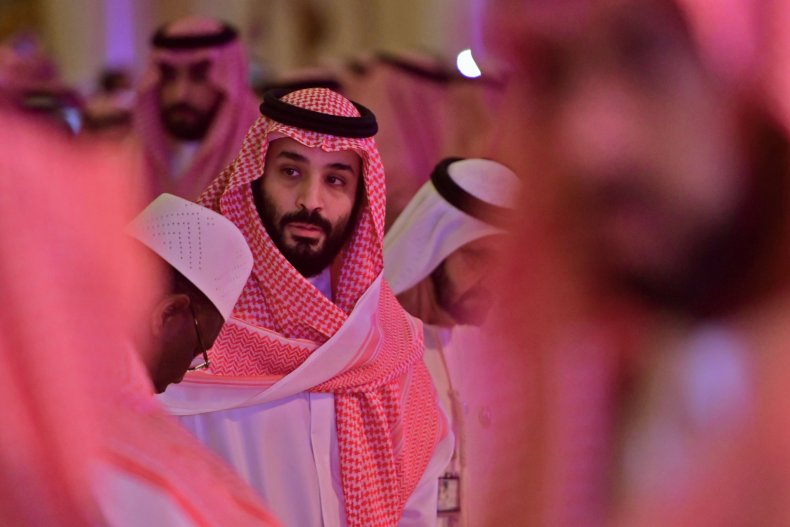 The finance ministers of France, Germany, the Netherlands, United Kingdom and the United States were among those to withdraw from Saudi Arabia's highly anticipated investment conference, dubbed Davos in the Desert, after the annual economic summit held in Switzerland. French President Emmanuel Macron also announced that his country, along with the U.K. and Germany, would be suspending all political trips to the kingdom until it answered pressing questions revolving around Khashoggi's death.
Nevertheless, Treasury Secretary Steven Mnuchin still went to Riyadh on Monday to hold talks with Crown Prince Mohammed and was reportedly set to appear at the Terrorist Financing Targeting Center in the Saudi capital as well. President Donald Trump and his administration were reluctant to assign blame to Saudi Arabia, but the Republican leader warned of "very severe" consequences should the government be held responsible and referred Tuesday to the incident as "one of the worst in the history of cover-ups."
On Wednesday, Trump for the first time suggested that Crown Prince Mohammed may have been behind the killing, telling The Wall Street Journal, "The prince is running things over there more so at this stage. He's running things and so if anybody were going to be [aware], it would be him."
For his part, Crown Prince Mohammed made an unscheduled appearance Tuesday at the Financial Investment Initiative and was met with a standing ovation. He smiled and took selfies with attendees just hours after joining his father, King Salman, for a solemn meeting with Khashoggi's sons.
Having increasingly consolidated power over the kingdom since being designated heir to the throne last year, Crown Prince Mohammed has also been entrusted with overseeing a reorganization of Saudi Arabia's intelligence sector. Several senior spy figures were publicly dismissed as Riyadh revealed that 18 of its nationals had been arrested in connection with Khashoggi's death.
Khashoggi was once a leading media figure in Saudi Arabia but fled abroad and began writing columns critical of the government in publications such as The Washington Post. One frequent area of criticism from Khashoggi and a number of global commentators was Riyadh's U.S.-backed war against a Zaidi Shiite Muslim rebel group known as the Houthis or Ansar Allah in Yemen, where the kingdom has been accused of killing scores of civilians.
Saudi Crown Prince Says Jamal Khashoggi's Murder Was 'Very Painful' for His Country | World