Kyrsten Sinema Gets $4,000 From Banks, Debt Collectors After Nixing $15 Minimum Wage
Banks and political action committees (PACs) representing debt collectors donated $4,000 to Democratic Arizona Senator Kyrsten Sinema just days after her thumbs down vote against a Democratic amendment to Biden's American Rescue Plan that would raise the national minimum wage from $7.25 an hour to $15 an hour.
The Federal Election Commission showed that on March 8, three days after her "no" vote, the Wall Street investment bank Morgan Stanley donated $2,000 to Sinema. The Association of Credit and Collection Professionals (ACPAC) as well as the Commercial Law League, two PACs representing debt collectors, each donated $1,000 to Sinema.
None of these donors were located within Sinema's home state. Morgan Stanley is located in New York, ACPAC is located in Washington D.C. and the Commercial Law League is located in Illinois.
ACPAC represents "third-party collection agencies, law firms, asset buying companies, creditors and vendor affiliates," according to the PAC's website. The Commercial Law League's PAC represents an association of "creditors' rights attorneys, bankruptcy attorneys, commercial collection agencies and legal network personnel," according to its website.
The three groups' donations represented nearly 20 percent of the total $20,500 in PAC donations that Sinema received three days after voting against the minimum wage hike. Individual donors also gave Sinema an additional $26,653.58 three days after her no vote.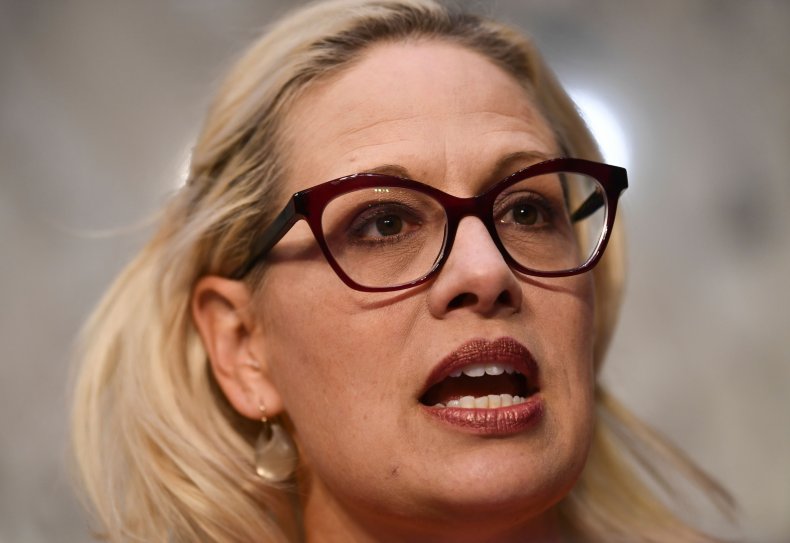 Sinema voted with all 50 Senate Republicans and seven fellow Democrats to oppose the amendment.
The amendment had been pushed by Independent Vermont Senator Bernie Sanders as an add-on to the COVID-19 stimulus bill. However, it was considered unlikely to pass as it required 60 votes, including all members of the Senate Democratic caucus and 10 Republican Senators. By the end, the amendment failed in a 42-58 vote.
Sinema explained her vote in a statement.
"No person who works full time should live in poverty," Sinema said. "Senators in both parties have shown support for raising the federal minimum wage and the Senate should hold an open debate and amendment process on raising the minimum wage, separate from the COVID-focused reconciliation bill."
After social media users criticized her "thumbs down" gesture, her office accused them of sexism.
Republicans have largely opposed raising the minimum wage, arguing it will harm small businesses who have already been economically harmed during the ongoing pandemic.
In late February, Republican Senators Tom Cotton of Arkansas and Mitt Romney of Utah introduced a $10 national minimum wage plan. It was called the Higher Wages for American Workers Act.
The plan would gradually raise the federal minimum wage from its current rate of $7.25 an hour to $10 an hour by 2025. It was criticized by Democratic legislators and others for being lower than the minimum wage in Cotton's home state—$11 an hour.
A majority of younger and older Americans both support the wage hike, a late January poll revealed.
Newsweek contacted Sinema's office for comment.
The graphic below provided by Statista shows the minimum wage rates across the U.S.