Lamborghini Driver Flees Crash Scene, Leaving $100K Car Behind
Police are on the hunt for two people who crashed and fled from a bright yellow Lamborghini in New York City.
The incident took place in the early hours of the morning of February 26 in Astoria, Queens.
Law enforcement were attempting to pull the car over at 37th Avenue and 21st Street for an obstructed license plate at around 4 a.m.
When officers asked for the license and registration of the car, the men took off, CBS reported. Police discovered the vehicle at the intersection of 38th Avenue and 30th Street shortly afterwards.
The two people, who have not been described by officers, leapt out of the Lamborghini and ran away. The car was left with damage to the passenger door and one rear wheel missing.
There were no injuries reported and police are investigating if the car was stolen.
The car involved was a 2010 Lamborghini Gallardo, which can cost upwards of $100,000.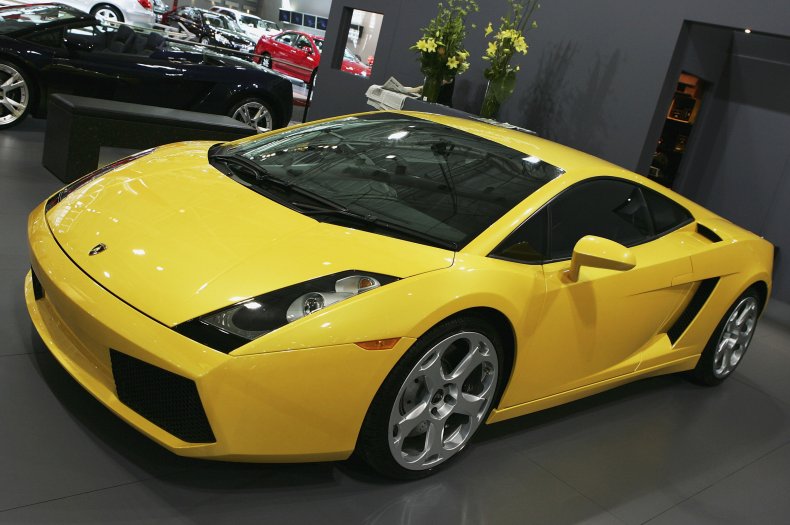 Last year, a man in the UK crashed his new Lamborghini just 20 minutes after buying it. The incident, which was reported on Twitter by the West Yorkshire Police, showed photos of the new car in ruins.
The crash occurred when the car pulled over to the outside lane of the road due to a mechanical failure. After the Lamborghini stopped, a van rammed into the back of the vehicle.
The tweet read: "M1 Ossett today—it's only a car! But on this occasion a 20 minute old brand new Lamborghini that stopped due mechanical failure in lane 3 then hit from behind by an innocent motorist #couldhavecried."
The cars are estimated to cost between £150,000 and £250,000 ($168,500.25-$280,833.75).
In December, an Instagram star was arrested for his involvement in an illegal car race which resulted in his Lamborghini crashing into a car and killing the driver.
Navid Alpha, who has more than a million Instagram followers, took part in a race between two Lamborghinis and a Porsche on the A66 highway near the city of Hofheim in Germany. Alpha's Lamborghini collided with a Skoda and the unidentified driver was killed.
Both the Skoda and Lamborghini caught fire, and though the Lamborghini driver—Alpha—managed to escape, the Skoda driver died at the scene.
A video of the incident filmed by a car that was traveling behind the three sports cars sees the two Lamborghinis and the Porsche racing on the highway before the crash. Another video shows a plume of smoke in the distance.