See the Largest Gathering of Twins In the World Where Matching Outfits Are 'Recommended'
The world's largest gathering of twins saw thousands of multiples descend onto the aptly named town of Twinsburg, in Ohio.
The Twins Days festival has been running since 1976, and the three-day event over the weekend saw 1,687 registered sets of twins and multiples come together.
The annual celebration has a different theme every year, and for 2021 it was the "roaring twinties," seeing flapper girls, steam punk looks, and jazz-inspired costumes. Previous themes include Noah's Ark, double vision, and two-player video games.
Clips have been shared to the TikTok account Twinfest, run by sisters Ruby and Veronica, captured the festival, which is heralded as the Largest Annual Gathering of Twins in the World by the Guinness Book of World Records.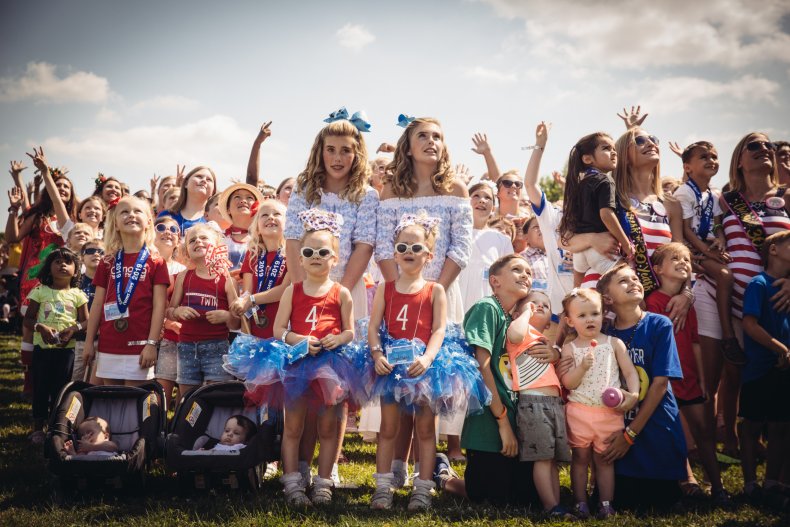 The biggest turn out was in 1995 when 2,798 sets arrived, while last year was cancelled due to the COVID pandemic.
A video from the first day of the festival amassed more than five million views on the social media site, as people asked numerous questions. "The world's largest gathering of twins! Twins, everywhere," the voice-over on the clip said.
In a follow-up video the sisters said: "Twins Days festival is located in Twinsburg, Ohio. It occurs annually on the first weekend of August. Multiples of all ages and all types are welcome to attend. The festival is open to the public on Saturday and Sunday. There's lookalike contests, fair games, talent shows, a beer garden and more."
They confirmed fraternal twins are allowed, as are mixed genders, any multiples and twins whose sibling has passed away. While Friday is a closed event reserved for twins and their families, the weekend is open to the public.
More clips shared to the account captured the 1920s themed costumes, the parade and revelry, with the original able to be seen here.
"At the Twins Days festival, twins can participate in research projects. Compensation ranges from cash and gift cards to free products," one video said, filming a stand dedicated studies into smell, and a booth for the "genetic basis of skin disease in twin pairs".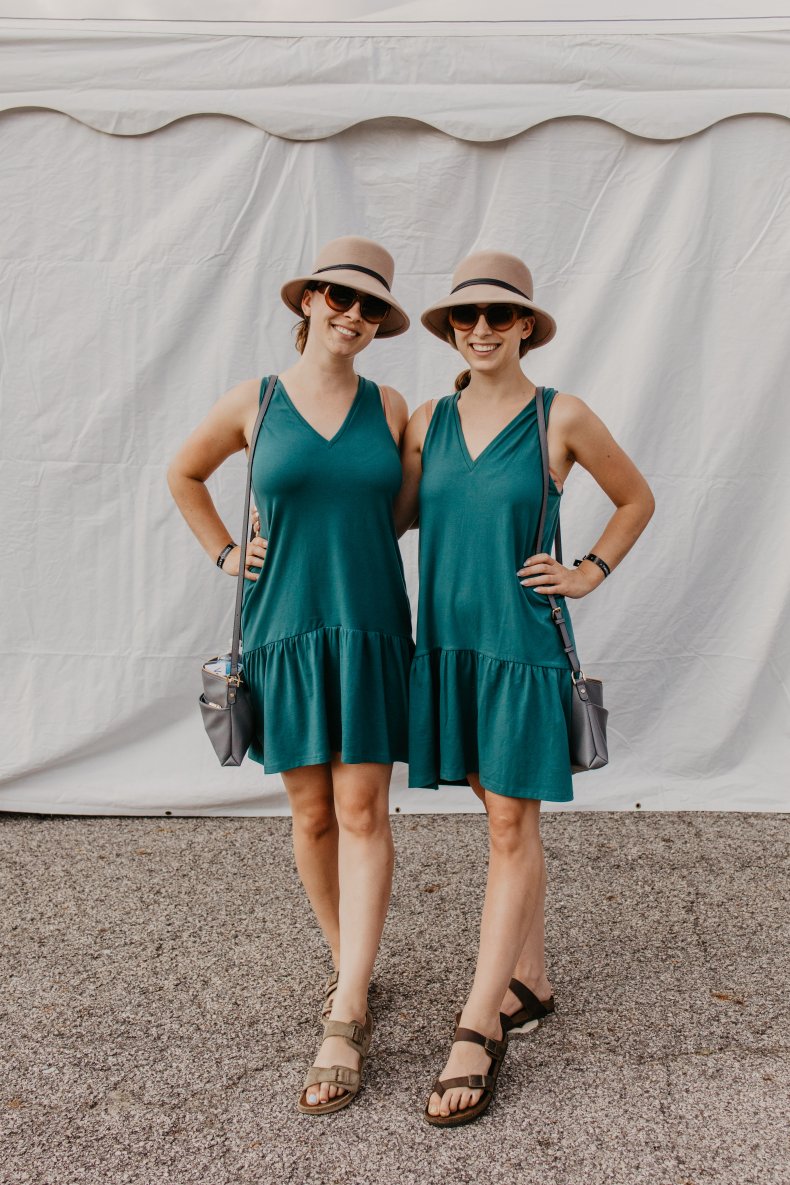 Two sisters, from Maine, showed off their outfits for the three-day extravaganza, saying: "A few twins days lewks. Matching outfits not required but are recommended, even for fraternals."
Veronica, who works in healthcare and Ruby, a photographer, told Newsweek: "Once we arrived, we just felt this instant feeling of belonging. Being a twin is such a huge part of any twin's life, whether you like it or not (it has its ups and downs!).
"And it is something that is so hard to explain to someone who is not a twin or multiple. So to be surrounded by people who just instantly understand such a huge part of you is a really special thing. We couldn't wait to keep coming, and felt like we had really been missing out, some twins have been attending for 25+ years!"
The 27-year-olds first attended the festival in 2019, with Ruby adding: "It was just one of those things that we would talk about like "we should go to that twin festival sometime", but we didn't really know anything about it!
"This was only our 2nd time, and we made the TikTok account in the hopes of spreading the word to twins and multiples who, like us, don't really know much about the festival, or who didn't know it existed at all. And I guess it worked!"
Their most popular video garnered a lot of interest online, as Bri Koller wrote: "Why did I not know this was a thing. I'm a twin, my dad's a twin, and his twin sister had twins. We need to go."
Although Habiba Heshmat joked: "It's a crime that this isn't taking place in the twin cities lol."
Random Stuff Lol commented: "I just went there yesterday if you're a twin I 100% recommend going."
Newsweek reached out to Twinfest for a comment.