'L.A.'s Finest': Why There Will Not Be a Season 3 On Netflix
L.A.'s Finest is currently one of the 10 most-watched shows on Netflix in the U.S., with the Jessica Alba and Gabrielle Union cop comedy currently sitting at number four on the streamer's TV chart. Netflix so far has released one season of the show, and another has already been made by Spectrum, its original network. However, that is the end of the show, meaning Netflix viewers should not be expecting a Season 3.
Like Cobra Kai before it, L.A.'s Finest is a show that has got a second life of Netflix after previously airing on a less well-known streaming service. The first season of the show, the one that is currently on Netflix, debuted in May 2019 on Spectrum Originals, an add-on to the Spectrum cable service that also includes shows like the Mad About You reboot.
After airing on this fairly obscure platform, the show then aired on Fox in September 2020, before coming to Netflix in December.
However, unlike Cobra Kai, L.A.'s Finest was canceled before it came to Netflix. In October 2020, the show was canceled by Spectrum shortly after Season 2 of the Bad Boys spin-off had been released.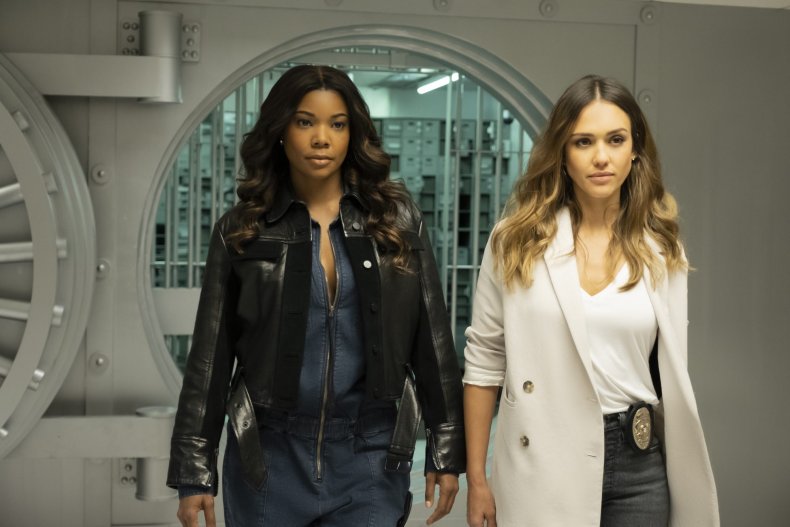 This means that, while Season 2 will presumably be released onto Netflix at some point (possibly after a run on Fox), but the show will not get a third season.
Of course, Netflix could show to uncancel the show if it is a success, as they did with another show that aired on Fox and was canceled, Lucifer. However, the streamer has made no indication that they are planning to continue the story of the show.
Quite why the show was canceled as unclear, as it was believed to be a popular show for Spectrum. As Jessica Alba said to The Grio: "I wasn't sure if people were ready for us in that way but when you look at the ratings of who showed up to the first season and the data behind that, there's no denying people were tuning in to the show."
However, Deadline reported that the second season received a delayed release date on Spectrum because of the anti-police protests in the wake of the death of George Floyd and the subsequent controversies around so-called "copaganda" shows.
As for when Season 2 is expected to hit Netflix, the streamer has not yet revealed its release date.
L.A.'s Finest, however, is not the only already canceled show that Netflix has picked up in the last few weeks. The streamer also started airing the cheerleading drama Dare Me after it has been axed by USA, with the show also spending a number of days in the Netflix top 10 chart.
L.A.'s Finest is streaming now on Netflix.