Robert Durst Had a Gun With a Spent Bullet in His Hotel Room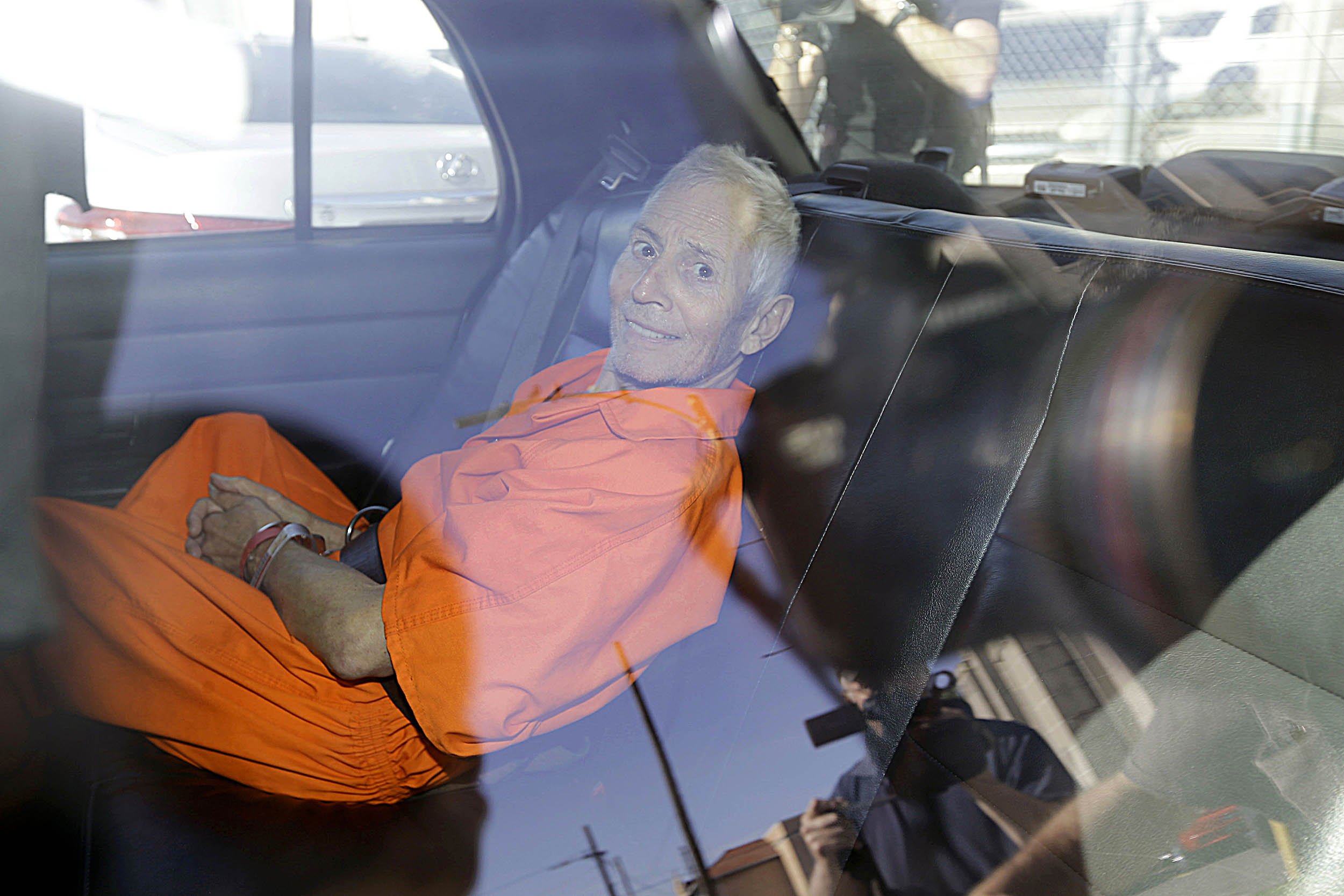 Robert Durst, one-time heir to the Durst real estate fortune, was arrested on Saturday in New Orleans for the 2000 murder of Susan Berman. Durst was staying at the JW Marriott where a detective apprehended him in the lobby. He was arrested holding a backpack and no identification, telling officers his passport was in the hotel room.
In a search warrant obtained by Newsweek, authorities determined Durst was living under the alias "Everette Ward." He had a fake Texas identification card in this name, which he told one of the detectives was "pretty good."
Also inside the hotel room was $42,631 in cash, mostly in $100 bills packed into small envelopes, a revolver with one spent bullet and four live rounds, a rubber or latex face mask and marijuana. Authorities also found scraps of paper with tracking numbers written on them, which Durst said were for tracking the shipment of large sums of cash.
In his Texas home, authorities found a trash bag filled with court transcripts, emails to Charles Schwab, a cell phone and a manual for a Tracphone (commonly called a "burner phone,") seven credit cards, seven blank checks from various banks and two different books, both about him, Without a Trace and A Deadly Secret.
Durst was acquitted for the 2001 murder of Morris Black and has long been a suspect in his first wife's disappearance. He was the subject of a recent HBO series. In the last episode of the series, Durst was captured on a microphone while in the restroom saying he "killed them all, of course." His large sums of money come from his stake in the Durst Organization real estate business in New York, his own real estate investments, and real estate investments made by his current wife, Debrah Lee Charatan.