Former USSR Member Looks to Ban Russian Language in Blow to Putin
Latvia, a former member of the Soviet Union that shares a border with Russia, could move to restrict the Russian language in workplaces in the near future in a potential blow to Russian President Vladimir Putin, according to the country's deputy prime minister.
Janis Bordans, who also serves as Latvia's justice minister, told the Delfi news site in an article published Saturday that the Ministry of Justice was working on the Bilingualism Restriction Law. He said that the "the long-term consequences of Russification are such that the practice of simultaneous use of Latvian and Russian in everyday communication, places of service and workplaces has become entrenched," according to an English translation of his comments.
The in-progress legislation signals that Latvia could be distancing itself further from Russia and its past as part of the vast USSR, the fall of which left more than 25 million ethnic Russians living outside of their home country, according to the Washington, D.C.-based Wilson Center. Such distancing could be a loss for Putin after news reports from Belarus' state-owned BelTA news agency in April indicated that Putin and a top ally, Belarusian President Alexander Lukashenko, were interested in taking the relationship between their two countries to a more cooperative level in a move reminiscent of the former USSR, and were looking to attract more ex-Soviet countries to join them.
The Bilingualism Restriction Law would lessen the presence of the Russian language in Latvia's public sphere. Bordans told Delfi that "society needs to know that the Latvian language should be used for business relations, as well as for communication in the workplace."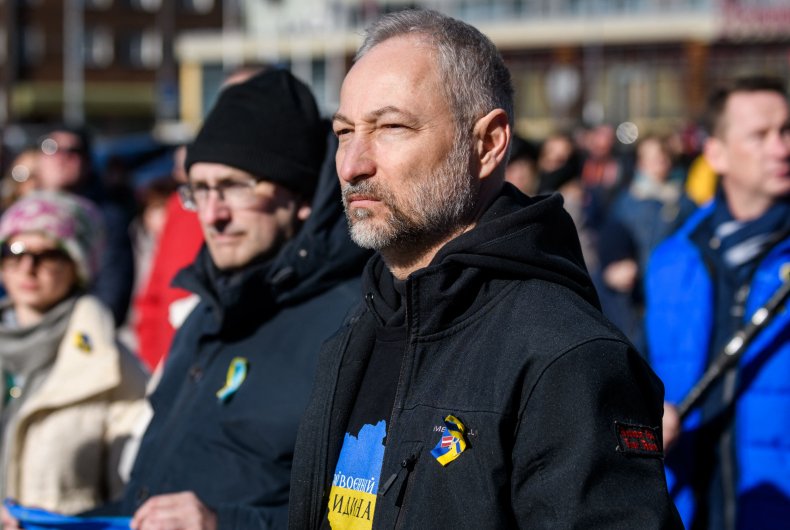 The law could exclude the Russian language from telephone and banking messages, as well as impact job postings that require knowledge of Russian or give an advantage to Russian-speaking candidates, he said.
"It is necessary to establish a ban on the use of a language that is not the language of the European Union, in addition to the state language when selling goods or providing services. It is possible that Russian will also be excluded from telephone and banking messages," Bordans said.
This is not the first time Latvia has confronted the standing of the Russian language in its society. In February 2012, a nationwide referendum saw 75 percent of Latvians vote against making Russian a second official language, the BBC reported.
Despite this overwhelming opposition, restrictions on the Russian language could impact a large chunk of the country. About 25 percent of Latvia's population is predominantly Russian-speaking, Politico reported.
Latvia, which unlike Russia is a member of both the European Union and NATO, has been a vehement critic of Putin's Ukrainian invasion. Latvia's President Egils Levits has sharply condemned Russia's ongoing war and has remained a vocal supporter of Ukraine.
Levits noted on Twitter Saturday that Latvia stopped issuing visas to Russian citizens after Russia invaded Ukraine, and said that it "is not politically and morally justifiable" for other European countries to continue to do so.
Days before Bordans spoke to Delfi about the potential Russian language restrictions, Latvia's parliament, called the Saeima, adopted a statement recognizing Russia's alleged violence against Ukrainian civilians as "terrorism" and pinpointing Russia as a state supporting terrorism.
The Saeima also called on other EU countries to immediately halt issuing tourist and entry visas to Russian and Belarusian citizens.
Newsweek reached out to Bordans and Russia's foreign ministry for comment.