Lawmakers were only given a few hours to scrutinize the 5,593-page COVID-19 stimulus bill passed by Congress on Monday night, sparking complaints from Republicans and Democrats who voted for and against the second relief package.
The text of the bill was released at about 2 p.m. ET on Monday afternoon and lawmakers in the House and Senate passed the legislation shortly before midnight the same day.
Reacting to the push to vote quickly on legislation packed with various stimulus measures—including direct payments, federal relief funds and tax deductions—several lawmakers said they didn't have the time to check the proposals properly.
"Members of Congress have not read this bill. It's over 5000 pages, arrived at 2pm today, and we are told to expect a vote on it in 2 hours," tweeted Rep. Alexandria Ocasio-Cortez (D-NY). "This isn't governance. It's hostage-taking."
Republican Rep. Thomas Massie of Kentucky also railed against the time lawmakers had been given, wrongly claiming that all Democrats had voted to scrap a rule giving representatives 72 hours to read the legislation. Five Democrats opposed the last-minute rush, including Ocasio-Cortez—who later voted in favor of the relief—and Reps. Tulsi Gabbard of Hawaii and Ilhan Omar of Minnesota.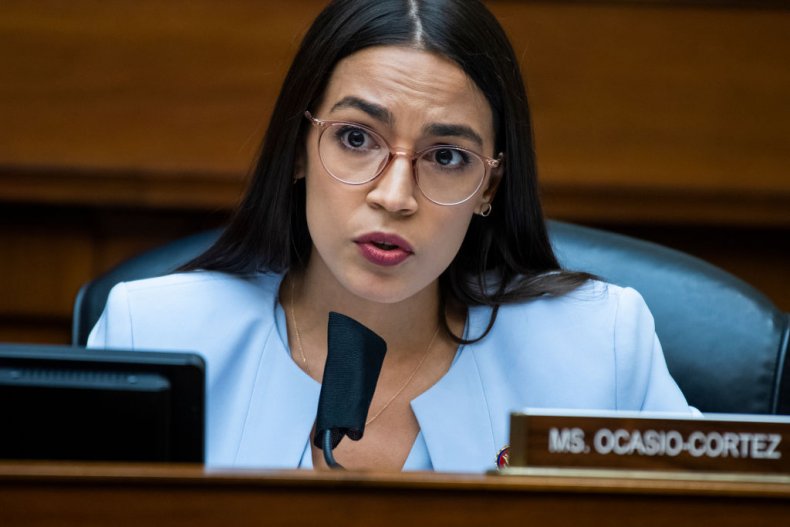 Gabbard voted against the bill and released a video to explain her decision, saying: "There is no way that anybody in Congress had the opportunity or the time to go through and read this bill to know exactly what was in it.
"I've been here long enough to see how provisions are snuck into these bills, literally in the dark of night, without any announcement, without telling anyone what is in it, and then rushed through in the manner that we have just seen."
House Republicans who voted against the bill raised similar complaints.
Rep. John Rose of Tennessee said in a statement: "The House was forced to vote on a multi-trillion-dollar 5,600-page backroom deal that was given to members of Congress just hours before. I refuse to reward bad behavior with a 'yes' vote and that is especially true on a bill such as this that few people, most importantly my constituents, know what is actually in it."
Rep. Warren Davidson (R-OH) called on other representatives to vote no on the "hastily prepared" bill as he railed against "broken" processes on Capitol Hill.
After the bill passed, Rep. Andy Biggs (R-AZ) tweeted: "After days of backroom negotiations & only a handful of hours to read the 6,000-page legislation, the House passed the omnibus & COVID-19 spending bill tonight. Congress continues to fail the American people & bankrupt our grandchildren's future."
Local television station CBS17 reported that Reps. Jody Hice (R-GA) and Ralph Norman (R-SC) signed a letter to President Donald Trump urging him to veto the bill as they complained about the "closed-door" negotiations.
In the upper chamber, Sen. Ted Cruz (R-TX) tweeted that it was "absurd" to expect lawmakers to vote on a $900 billion stimulus bill "nobody has had time to read," as he signaled a rare agreement with Ocasio-Cortez.
"Legislation like this needs to be voted on, it needs to be understood at the time it's voted on," Sen. Mike Lee of Utah added in a video statement. "Members need to have the chance to not only read it and understand it, but vet it with their constituents and offer up improvements."
The second COVID-19 relief bill—which provides $600 stimulus checks and federal rental assistance among several other bailout measures—passed both chambers by large majorities last night.
House lawmakers voted 359-53 in favor, with only two Democratic representatives defecting on the measures. The Senate voted 92-6 in support of the relief as a handful of Republicans broke ranks with party leadership.